Charlize Theron To Star As Megyn Kelly In Movie About Disgraced Fox News Chairman Roger Ailes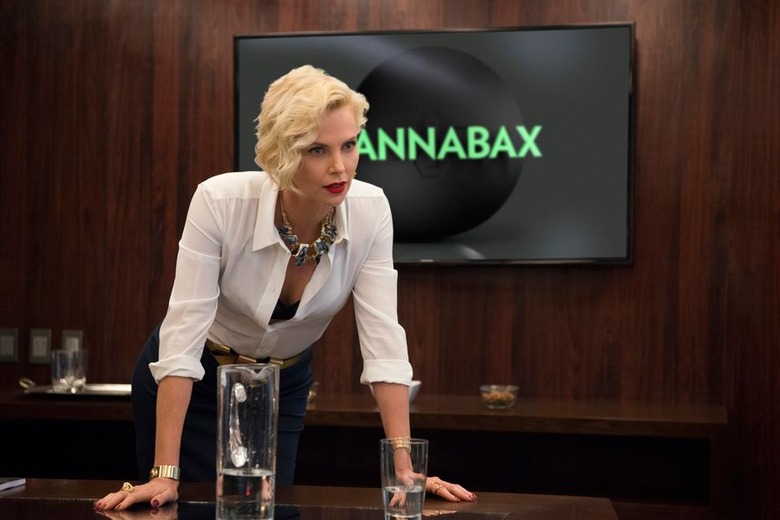 Less than two years after Fox News chairman and CEO Roger Ailes resigned amid reports of sexual harassment and misconduct, Hollywood is already planning a feature film. A Roger Ailes movie is in the works under Annapurna Pictures, with Charlize Theron headlining the untitled film directed by Jay Roach (Trumbo).
In a piece of casting that's probably way better than the film deserves, Charlize Theron is set to play former Fox News anchor Megyn Kelly in the untitled Roger Ailes movie, according to The Hollywood Reporter.
The actress is starring in and producing the biopic about the disgraced Fox News chairman who resigned from the conservative media company after reports of his longtime sexual harassment of women surfaced. Megyn Kelly rose to fame as a Fox News anchor over the course of a decade, starting off as a legal contributor and becoming one of the conservative network's most outspoken and vitriolic voices. Megyn Kelly was one of Ailes' most high-profile victims, detailing the harassment she endured at the hands of the former CEO for nearly nine years in 2016 memoir Settle for More.
Soon a slew of allegations about Ailes' history of sexual harassment came forward, including from another prolific anchor Gretchen Carlson, and Ailes was forced to resign in 2016. Ailes died a year later at 77.
Annapurna, which is already making a Dick Cheney biopic with director Adam McKay, is financing and producing the project. Roach will helm the film with a script by Charles Randolph, who won an Oscar for co-writing The Big Short.
Though it's unsurprising that Hollywood wants to tap into the #MeToo movement and reckon with its own culpability in the midst of the Weinstein effect, a Fox News movie may not be the best idea. Kelly is a purveyor of racist conservative propaganda who rebranded herself as a feminist hero after an (admittedly) admirable exchange with Donald Trump during the 2016 primary debates. Casting her as the star of the film — played by the uber-talented Theron no less — is troubling to say the least.
But perhaps this premise could salvaged in Roach's hands. The director has recently gained acclaim for taking on real-life political events in his movies, pivoting from the slapstick comedies he's mostly been known for. His Sarah Palin-centric HBO film Game Change earned him praise, as well as 2015's Trumbo and 2017's Mark Felt: The Man Who Brought Down the White House. He's also attached to direct the TV adaptation of Michael Wolff's explosive Trump book Fire and Fury: Inside the Trump White House. 
And there's also Randolph, who penned the Oscar-winning screenplay for The Big Short — a movie about a group of morally grey people who take advantage of the housing market crash. He was able to portray the hedge fund managers, investors, and salesmen played by Christian Bale, Steve Carell, Ryan Gosling, Brad Pitt as alternately sympathetic and repugnant. Perhaps he will walk that same tightrope with the Roger Ailes movie.
THR describes the movie as an ensemble pic, with Ailes and others who were involved at Fox News during his reign said to be major players in the piece. Characters likely to be included are Ticker Carlson, former anchor Greta Van Susteren, media mogul Rupert Murdoch and fired host Bill O'Reilly.