The Morning Watch: 'War For The Planet Of The Apes' VFX, Puppet Master Of 'Star Wars' & More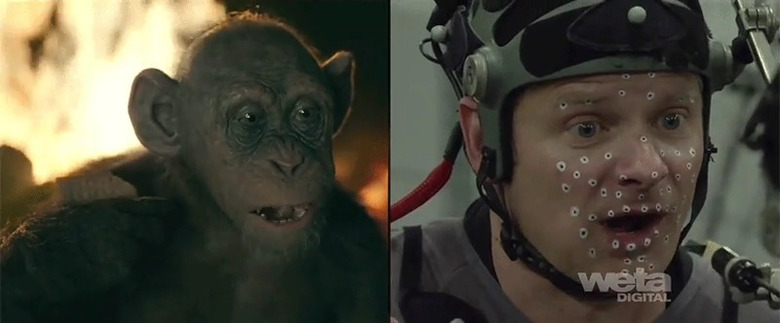 The Morning Watch is a recurring feature that highlights a handful of noteworthy videos from around the web. They could be video essays, fanmade productions, featurettes, short films, hilarious sketches, or just anything that has to do with our favorite movies and TV shows.
In this edition, Weta Digital shows how they delivered the subtleties of motion capture performances in the visual effects for War for the Planet of the Apes. Plus, learn more about the work of one of the puppet masters behind some of the most iconic Star Wars creatures, and recap the entire series of Brooklyn Nine-Nine with Terry Crews.
Weta Digital released this look behind the scenes of the visual effects used to bring apes to life in War for the Planet of the Apes. See how the motion-capture footage shot on set compares to what we see in the final cut of the movie, specifically how the performances perfectly translate every nuance of their facial expressions to the digitally created ape faces.
Every Star Wars fan knows names like Yoda and Jabba the Hutt, but they may not have heard of Dave Barclay, one of the puppeteers who helped bring those characters to life in The Empire Strikes Back and Return of the Jedi. This video from Great Big Story takes a look at the work of Barclay as a puppet master, builder and animatronic supervisor in Hollywood.
Finally, with the guarantee of a sixth season on NBC, Brooklyn Nine-Nine cast member Terry Crews took the time to recap all five seasons of the former FOX series so new viewers can hop on the bandwagon this fall. Rather than breaking down the show by season, he runs through the big, important story details by character.