'The LEGO Movie 2' Logo Reveals The Sequel's Punny Title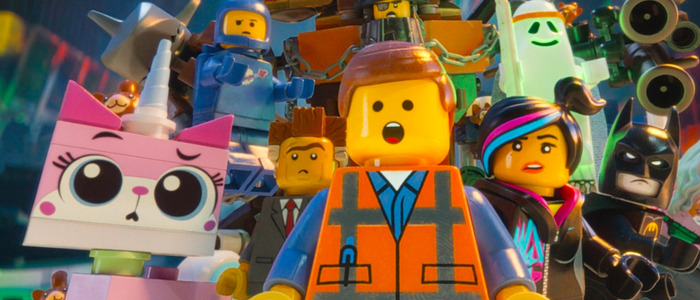 It's been four years since The LEGO Movie hit theaters and surprised the hell out of everyone by being one of the most original and entertaining animated movies of the year. After the film's success, a sequel was almost immediately announced, but since this is an animated movie we're talking about, it's taken some time to get it off the ground.
Thankfully, the movie is starting to take shape, and we have an official title. Take a look at The LEGO Movie 2 title logo below.
The LEGO Movie 2 Title Logo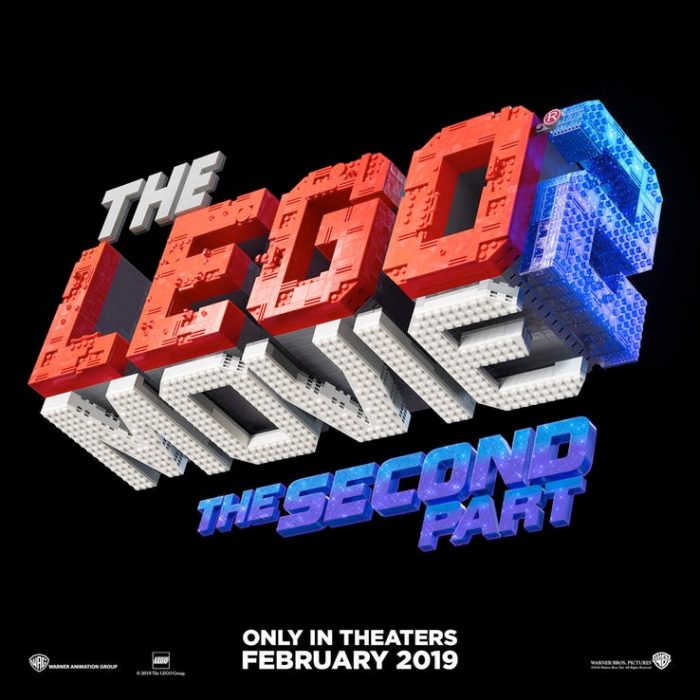 The LEGO Movie 2 title was revealed through the official Twitter account for The LEGO Movie franchise. Though the logo image doesn't get specific, the animated sequel will be hitting theaters next year on February 9, 2019.
So far, we don't know too much about The LEGO Movie 2: The Second Part. But here's what we do know: Trolls director Mike Mitchell will helm the film while The LEGO Movie co-directors Phil Lord and Chris Miller wrote the first draft of the script. Dan Lin is producing the film again. BoJack Horseman creator Raphael Bob-Waksberg later joined the production for a script re-write, and Matt Fogel later came on board and wrote the latest draft of the film.
As for the cast, Chris Pratt and Elizabeth Banks are reprising their roles as Emmett and Wyldstyle from the first movie. They'll be joined by new cast member Tiffany Haddish, but it's not clear what role she'll have in the movie. Presumably some of the other supporting voice cast members from the first movie will be back, but it's not clear yet.
The story is still mostly under wraps, but we know it takes place four years after the events of the first movie and will introduce Emmett's sister into the equation. Plus, since the real world boy playing with our LEGO characters has been encouraged to play with his younger sister, who is quite fond of Duplo blocks, we'll likely see the LEGO universe expanded a bit. The sequel has also been described as a "big musical" with "space action," whatever that means.
We'll just have to wait for more details on the sequel. Now that we have under nine months until it arrives, there should be some new information surfacing very soon, so stay tuned.