Tina Fey Wraps Up 'Saturday Night Live' Season 43 With A Cavalcade Of Celebrity Cameos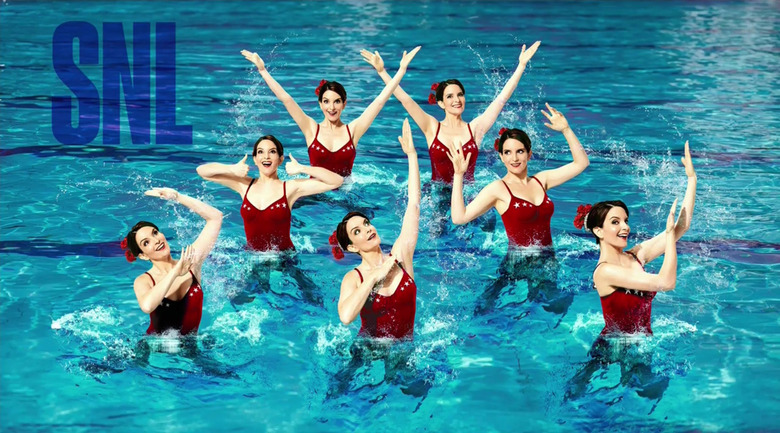 This weekend brought the 43rd season of Saturday Night Live to a close with beloved cast member Tina Fey returning to host the finale. Whenever a cast member comes back as host for the season finale, then we're usually in store for a ton of cameos from former cast members coming to play around on the show. But last night's finale brought so much more than that.
When Tina Fey hosted Saturday Night Live last night, she brought quite the array of celebrity cameos, making for one of the most star-studded monologues I've seen in awhile. It wasn't just former cast members coming back either, but there were a handful of big name stars appearing out of nowhere. And the monologue wasn't the only place where cameos happened in this solid but not great season finale.
The Best
Chicago Improv – As a comedy nerd who has partaken in the improv himself, I can't tell you how perfectly this sketch parodies the world of improv. Between the warm-up exercises, the jealousy among rising comedians, all the flannel, the arguments that happen between teams, this is hilarious. Plus, the idea of framing this as another entry in the Chicago Fire, Chicago P.D. and Chicago Med line-up makes it even funnier. Since Tina Fey got her start in the Chicago improv scene, you know this comes from a place of experience and love.
Donald Trump Robert Mueller Cold Open – This season, these timely, political satire cold opens have mostly been misfires. So it was nice to have one that mostly worked. However, the main reason this one works so well is that it's a fantastic spoof of the series finale of The Sopranos, complete with the return of Robert De Niro and Ben Stiller as Robert Mueller and Michael Cohen. It's also a bit of a bold way to end this season of political satire, almost like a prediction that we won't have to deal with this administrations chicanery after this summer. We can certainly dream.
Mean Girls – Tina Fey has her Broadway musical adaptation of Mean Girls on stage right now, and while she doesn't star in it like she did in her movie of the same name, apparently she tried to take a role on stage. But of course, it doesn't turn out very well because of Fey's lack of talent in the musical department. For those keeping track of cameos, Lin-Manuel Miranda pops up in this one for good measure.
The Average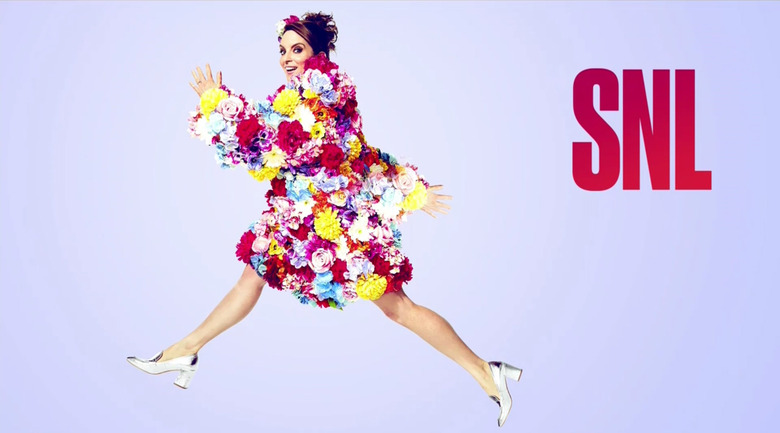 Talent Show – While the one half of this sketch with Tina Fey and her goth punk daughter played by Melissa Villaseñor is only amusing, the other half with Kenan Thompson having a wholly inappropriate monologue about the ethical struggle of having a sexual relationship with the mother in question is much funnier. They two halves combine for form a decent sketch that is funny but wasn't downright hilarious.
Sarah Palin Advice – Since Tina Fey is very well known for her Sarah Palin impression, it was assumed that they would shoehorn that into this episode. While the use of "What I'd Do for Love" from the musical A Chorus Line mixes up the usual political satire formula, and the array of cast members (and cameos by Fred Armisen as Michael Wolfe and John Goodman as Rex Tillerson), this sketch never quite got better than just being fine. Plus, wasn't it a little weird to have Cecily Strong play Stormy Daniels after the porn star just appeared as herself on SNL earlier this month?
Royal Wedding – Since everyone is talking about the Royal Wedding, of course SNL couldn't pass up a parody of the event. In this case, Prince Harry takes us on a tour of the reception by talking to some of the family members in attendance. It feels like an episode of Cribs or a wedding home video, and while there are some chuckleworthy moments, especially Tina Fey's appearance as a dumpy, pedophile aunt, this felt more desperate to be topical than truly funny. Kudos should be given, though, for that rotating set piece of the door frame that allowed the set to appear bigger than it actually was.
The Worst
Pervert Hunters – Once the premise of this sketch was established, I thought it was going to be great. But it really never feels like it goes anywhere substantially. The set-up is amusing, but I think there's something off about the pacing and the timing of the jokes. For some reason it didn't land for me even though I wanted it to work so badly.
Morning Joe – Ugh. This recurring spoof of Morning Joe is one of the worst bits that SNL does. The sexual tension between Joe Scarborough and Mika Brzezinski works for a bit, but now it's overstayed its welcome, and there's never anything that demands this sketch be done ever again.
Weekend Update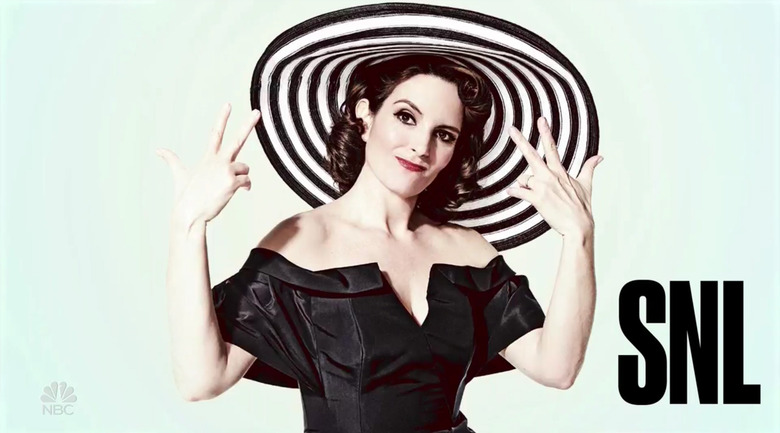 Michael Che and Colin Jost finished this season of Weekend Update strong, even getting in some last minute ribbing of each other during their headline jokes. Unfortunately, the best part of their segment, the tradition of telling some of the jokes that got cut for being too "offensive" for the network, doesn't appear to be online yet. I'm not sure it will be, but I wish it was. Also, wait until the very end of the second clip for a quick appearance by Aidy Bryant as the racist woman who called the cops on black people for no good reason.
Eric and Donald Trump on Trump Tower Meeting – Everyone's least favorite douchebag brothers returned to Weekend Update, and it was another hilarious mocking of Donald Trump's stupid, jerk sons. Mikey Day and Alex Moffat have these guys locked down when it comes to parodying them as a big and little brother. It never fails to be funny, and while this edition wasn't the best one, it was still hilarious.
Bishop Michael Curry – This was only a quick bit, but for anyone who saw even highlights of the Royal Wedding (or is the least bit familiar with Chicago preachers), you know that this appearance by Bishop Michael Curry is more than on point. Kenan Thompson even almost cracks himself up as his cockily leans back in his chair. This could have gone on a little bit longer and it still would have been funny.
The Host
Since this is Tina Fey hosting, you knew the monologue was going to be a good time that might include some fan favorite cast members from her time on SNL. But I don't think anyone expected Jerry Seinfeld, Benedict Cumberbatch, Anne Hathaway and Donald Glover (who used to write on 30 Rock) to show up along with the likes of Fred Armisen and Tracy Morgan. This was such a fun monologue, and it has me already looking forward to whenever Tina Fey comes back to host again.
The MVP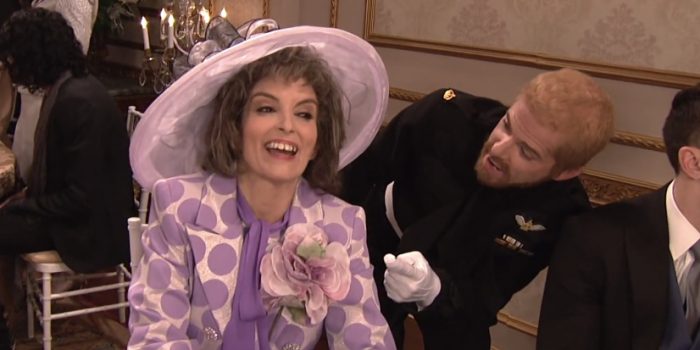 Tina Fey – Sure, it's on the nose to give the MVP to the host who also used to be a cast member, but she knocked it out of the park, even in the sketches that weren't as funny as they should have been. For example, her turn as Dateline reporter Dana Millbrook was such a fantastic impression of a generic network news program host that it felt like she was portraying a real person, but there's no one at Dateline by that name. Plus, the Mean Girls and Chicago Imrpov sketches had Tina Fey's fingerprints all over them.
The Final Word
That's a wrap on the 43rd season of SNL. While the political satire this season struggled more often than it succeeded, we're dealing with a difficult time where the headlines are so much more ludicrous than anything comedy can deliver. It's a fresh hell every single day, and it's hard to make light of situations like this when so many lives are being ruined and you have a parade of buffoons coming in and out of the White House every single week. But at the very least, SNL offered up plenty of other great sketches throughout the season.
As for next season, it'll be interesting to see if there are any changes among the cast. We know Kenan Thompson will be coming back, but how about the featured players? Will all the new cast members be back? My bet is that Luke Null is done, but that's just a prediction on my part. I wouldn't be surprised if that was the only change made before next season starts. We'll find out in the fall.