The Morning Watch: 'Black Panther' Edition - How It Should Have Ended, Honest Trailer & VFX Breakdown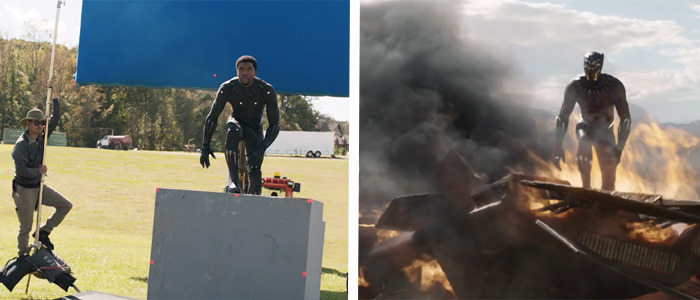 The Morning Watch is a recurring feature that highlights a handful of noteworthy videos from around the web. They could be video essays, fanmade productions, featurettes, short films, hilarious sketches, or just anything that has to do with our favorite movies and TV shows.
In this edition, see what the folks at Honest Trailers have to say about Marvel's box office giant Black Panther now that it's out on home video. Plus, find out How Black Panther Should Have Ended instead of what we saw on the big screen, and see a visual effects breakdown show off a bunch of post-production work that went in to the new Marvel franchise starter.
First up, find out the other ways Black Panther could have ended. For example, someone could have poisoned Killmonger instead of giving him the real spiritual concoction that takes him into the afterlife plane of existence and imbues him with the power of Black Panther. Or maybe T'challa could have used those car disabling devices to stop the retrieval of Ulysses Klaue.
Next up, Honest Trailers takes some shots at Black Panther, which has Chadwick Boseman going from playing real, prominent black men from history like Jackie Robinson, James Brown and Thurgood Marshall to playing one of the most iconic fictional black men from comic history. It's a movie so black that anyone who is mad about it can just go watch the rest of the Marvel movies instead..
Finally, Wired sat down with Daryl Sawchuk, visual effects supervisor for Method Studios and animation supervisor for Black Panther, to talk about his work on the Marvel Studios production. You might be surprised to see just how much of Black Panther himself was created in post-production and how much of Wakanda was a digital creation, even in scenes out in the wide open fields of the African nation.