HBO Is Making Their Own Take On 'Serial' With 'The Case Against Adnan Syed'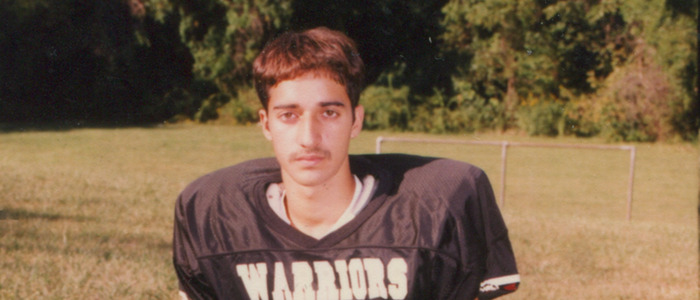 Serial, the podcast that became a cultural phenomenon, has slightly faded from view since its 2014 debut. But the subject of the first season of the podcast, Adnan Syed, is still awaiting a new trail. Syed's story will now get the HBO treatment courtesy of a new documentary series – The Case Against Adnan Syed.
In 1999, 18-year-old Baltimore County high school student Hae Min Lee was murdered. Her ex-boyfriend Adnan Syed was eventually convicted of the crime, despite a wealth of evidence and speculation that might prove his innocence. You're likely familiar with this story, because it was the subject of the first season of the hugely popular podcast Serial. The podcast, hosted by Sarah Koenig, was such a watershed moment that it actually lead a judge to grant Adnan Syed a post-conviction relief, setting aside the original conviction and calling for a new trial. Now, as Syed awaits his new trail, the story of his case and possibly wrongful conviction will be the subject of a new HBO documentary series,The Case Against Adnan Syed.
Here's the breakdown of the show directly from HBO:
In production since 2015, THE CASE AGAINST ADNAN SYED closely re-examines the events leading up to Hae Min Lee's disappearance, from high school romance, forbidden love and cultural conflict, to the aftermath of her disappearance, the original police investigation and the present day, when Syed awaits a new trial. Presenting new discoveries, as well as groundbreaking revelations that challenge the state's case, and featuring exclusive access to Syed, the defense team, the Syed family, friends and teachers of Hae Min Lee and Adnan Syed, and members of City of Baltimore law enforcement, the series traces how the rush to justice and Syed's conviction in 2000 raised more questions than answers about what happened to Hae Min Lee, underscoring the instability of memory and conflicting eyewitnesses.
This sounds fascinating overall. The series might also serve as a stark reminder that while the rest of the world has seemingly moved on from the first season of Serial, the story still continues on for the people directly involved. Syed has already served 18 years in jail for a crime he might not have committed, and now he awaits a new trail. Director Amy Berg "has been closely following [Syed's family and his lawyers] efforts to obtain justice, with the outcome still to be determined — and possibly shaped by the investigation pursued within the series itself."
As a somewhat trivial side-note, the series will feature music from Nick Cave and Warren Ellis, which is great news for soundtrack fans.
There's no date yet set for the debut of the four-part documentary.