Cool Stuff: Read 'Back To The Future' At Bedtime With This New Children's Book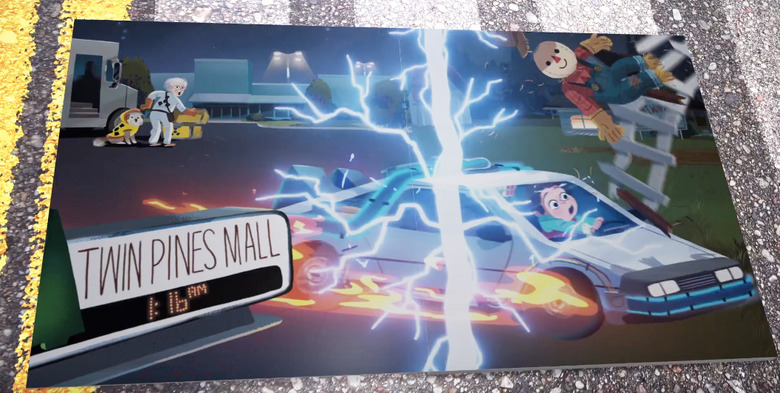 We may receive a commission on purchases made from links.
We've seen the likes of Home Alone turned into a children's book, and we've also seen Die Hard made to look like a children's book that is expressly for adults. Now it's time for another favorite movie of ours to get the children's book treatment, and this one is totally safe to read to your kids at bedtime.
A Back to the Future children's book has just been released, written and illustrated by Kim Smith. It's quite the adorable adaptation of Robert Zemeckis' beloved sci-fi adventure, and it just might make the prospect of incest a little easier to explain to your kids (but probably not).
Back to the Future Children's Book
The illustrations by Kim Smith are wonderful, and they remind me of the faux children's book prints created by Joey Spiotto that we feature from time to time. For kids who are maybe too young to be interested in a live-action movie like Back to the Future, this might be a good way to ease them into loving the movie as much as you do.
Here's the official book description:
More than 30 years after its theatrical debut, Back to the Future remains a perennial favorite in classrooms and at family movie nights across the country. This story illustrated by Kim Smith captures all the classic moments of the film through fun and kid-friendly illustrations. Follow teenage Marty McFly as he travels from 1985 to 1955, meets his parents (as teenagers), and teaches his father how to stand up to bullies. Complete with a time-traveling DeLorean, a mad scientist companion, and a lightning-fueled finale, this is the perfect book for kids, parents, and anyone looking to go back in time.
You can pick up the book on Amazon right now as a hardcover, paperbook or even an e-Book.