New 'Westworld' Trailer Reveals More Of Shogun World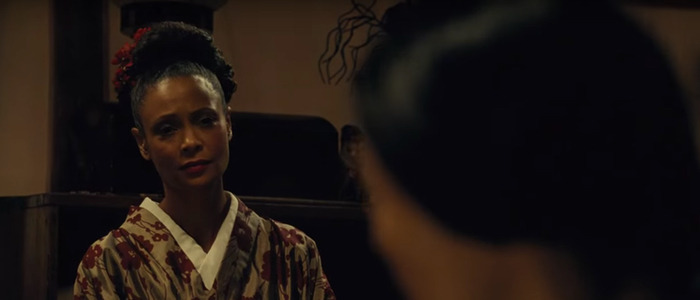 At last, Westworld will take audiences to Shogun World. The next episode of Westworld, "Akane No Mai", lands several characters in Shogun World, and this new Westworld trailer offers audiences their first real glimpse of that new park.
Westworld Trailer
Shogun World, aka Samurai World, has been teased since Westworld season 1. Now, Westworld episode 2.05 will finally take audiences – and characters – there. While you wait for the episode to air, the trailer above offers some mysterious glimpses into the new park. Truth be told, there's not a whole lot to go on here, but it's enticing enough to make fans take notice.
Having already seen next week's episode, here are some spoiler-free things I can tell you: much like how director Akira Kurosawa drew upon Hollywood Westerns for his samurai films (and Hollywood Westerns like The Magnificent Seven, in turn, drew upon Kurosawa), Shogun World serves as a kind of mirror-image for Westworld. You're going to find some familiar elements here, while also exploring a whole new world.
In the episode, Maeve (Thandie Newton), Lee (Simon Quarterman), Hector (Rodrigo Santoro), Armistice (Ingrid Bolsø Berdal), Felix (Leonardo Nam) and Sylvester (Ptolemy Slocum) end up in Shogun World, and find themselves thrust into a whole new, potentially deadly narrative.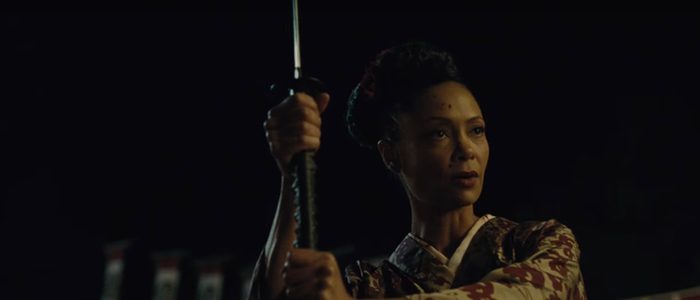 Here's Maeve with a sword. You knew this was coming – there was no way they could drop Maeve into Shogun World and not give her a sword.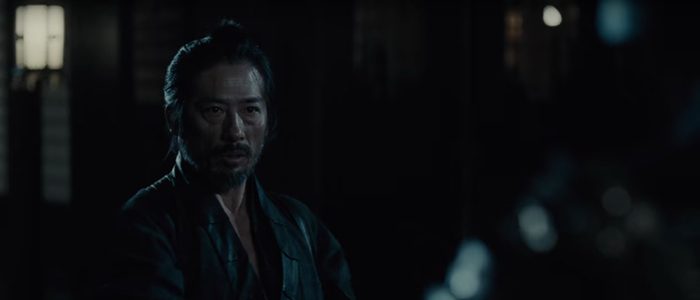 Hiroyuki Sanada, who played Dogen on Lost, has a big part in the episode playing a mysterious samurai character. Does he get some badass moments? You better believe he does.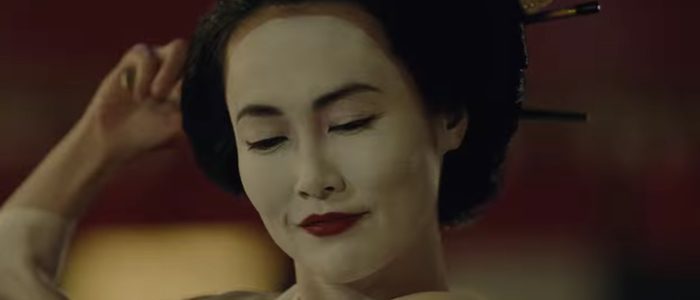 One new character featured in several shots in this trailer is Akane, played by Pacific Rim actress Rinko Kikuchi. Akane has a big part to play in the episode, and she and Maeve (Thandie Newton) grow close as the episode progresses.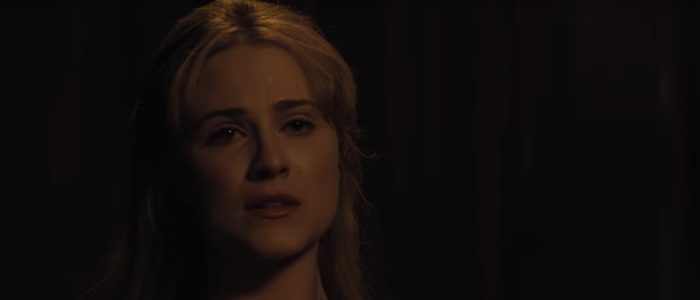 Oh, right, Dolores is back too. After being MIA in the most recent episode, Dolores (Evan Rachel Wood) returns, and she looks very upset. "We all need to suffer," she says. Probably not a good sign.
There's a lot more going on in this episode, but I won't spoil it for you. Just rest assured knowing that the scenes in Shogun World do not disappoint. It was worth the wait, folks. When it came to creating Shogun World for the show, Westworld co-creator Jonathan Nolan said:
"This is a world that's a composite — just as Westworld is a composite with the early-19th-century open range of Red River and the immediate post-Civil War era of The Searchers, but it also has trains. We felt free to have a composite with Shogun World and pick and choose. This is basically the Edo period, but with artifacts from across 300 years."
Co-creator Lisa Joy added:
"We looked to all our [department heads] to make sure we had the full thrill of exploring Shogun World ... researching hair and production design and costume, working with choreographers who were skilled at fighting styles we haven't seen before, and of course working with incredible talent, from Hiroyuki Sanada and Rinko Kikuchi, and the other actors that we cast and the extras filling it out. It was wonderful to see that world come alive."
Westworld's Shogun World episode airs this Sunday, May 20 on HBO.