'Incredibles 2' Offers Up Vintage Toy Commercials For Mr. Incredible, Elastigirl, And Frozone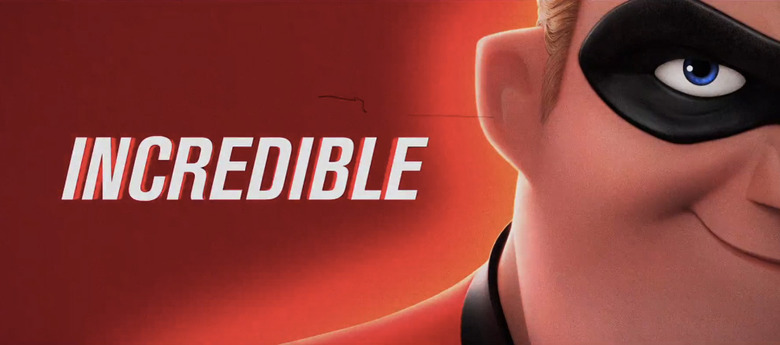 Tickets for Incredibles 2 are already on sale, complete with some bonuses that you can get exclusively from the likes of Fandango, Regal Cinemas, and Alamo Drafthouse. There's more information on that over here, but in the meantime, Pixar has revealed a batch of vintage toy commercials focusing on some of the animated superheroes returning to the big screen this summer.
The Incredibles 2 vintage toy commercials highlight Mr. Incredible, Elastigirl, and Frozone, and they feature kids getting a kick out of playing with the various pieces of merchandise associated with each hero. Plus, all three of them get their own theme songs with some cool animation reminiscent of the minimalist art style that has come to be associated with The Incredibles.
Watch the Incredibles 2 Vintage Toy Commercials
Mr. Incredible
Mr. Incredible might have the catchiest jingle out of the three, and there's some new footage of the beefy superhero saving the day – or at least trying to save it from the dastardly plans of The Underminer. As he says in the commercial, "Heavyweight problems need heavyweight solutions." That sounds like a good catchphrase, but that's Mr. Incredible trying to defend the fact that whenever he's called into action, he has a tendency to cause a little more damage than necessary.
Elastigirl
Meanwhile, Elastigirl is touted as the long arm of the law, literally and figuratively. Her stretching abilities are on full display in this advertisement, including some new footage of her making a long reach to save a woman from a falling car. But the scene-stealing action sequence that will have fans going crazy over Elastigirl involves a monorail chase featuring the hero on her motorcycle that uniquely works with her stretching superpowers. It's a scene you're going to love.
Frozone
Finally, while Mr. Incredible may have the catchiest theme song, Frozone undoubtedly has the funkiest. He's the cat who's always chill. So chill! The theme song is basically created in the same vein as the theme for Shaft, complete with some groovy background singers. It's just a shame they couldn't get at least one black kid to play with the Frozone toy in this ad.
For more about Incredibles 2, be sure to check out our reaction to 35 minutes of the movie shown to us at Pixar Animation, and catch the latest trailer over here.
Helen (voice of Holly Hunter) is called on to lead a campaign to bring Supers back, while Bob (voice of Craig T. Nelson) navigates the day-to-day heroics of "normal" life at home with Violet (voice of Sarah Vowell), Dash (voice of Huck Milner) and baby Jack-Jack—whose superpowers are about to be discovered. Their mission is derailed, however, when a new villain emerges with a brilliant and dangerous plot that threatens everything. But the Parrs don't shy away from a challenge, especially with Frozone (voice of Samuel L. Jackson) by their side. That's what makes this family so Incredible.
Incredibles 2 arrives on June 15, 2018.