Amy Schumer Celebrates Mothers On 'Saturday Night Live' But Melissa McCarthy Steals The Show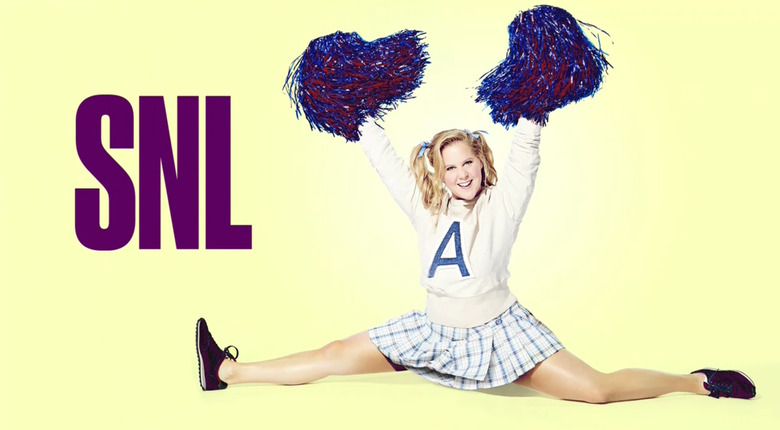 Thought not quite as celebrated as the Christmas episode, Saturday Night Live always does something special for Mother's Day. This time they pulled out pull the stops for the cold open, opting to avoid all of the typical political satire (kind of) and deliver a heartwarming tribute to the cast members' mothers. In fact, the episode as a whole pretty much steered clear of politics entirely.
As for Amy Schumer, in her second time hosting the comedian was extremely comfortable. This should come as no surprise since Inside Amy Schumer gave her plenty of sketch comedy experience, but unfortunately this time the episode as a whole wasn't quite as good as her hosting debut. There were still some big laughs to be had, especially when Melissa McCarthy showed up for a surprise cameo.
The Best
The Day You Were Born – Every mother has that wonderful story they tell their young ids about how magical it was on the day they were born. But more than likely, the real story was nothing like that. In this case, we get to see what really happened during the miracle of childbirth. As expected, it entails a lot of swearing, screaming and even some pooping.
Graduation Commercial – This recurring bit of creating monster truck rally style commercials for mundane events is one of my favorites. This one lands particularly well with all the graduation ceremonies happening around the country. But what makes it great is that it absolutely nails all the tropes of a real graduation. I love it.
Lil Rent – Man, the idea of a children's production of RENT is so great that I can't believe that no one thought of it until now. Plus, the sketch is boosted by  the appearance of Amy Schumer as one of her signature characters, the little Southern belle Amy Merryweather Sherman. Honestly, I think there's the potential for this sketch to recur with more inappropriate plays being adapted for family friendly audiences.
The Average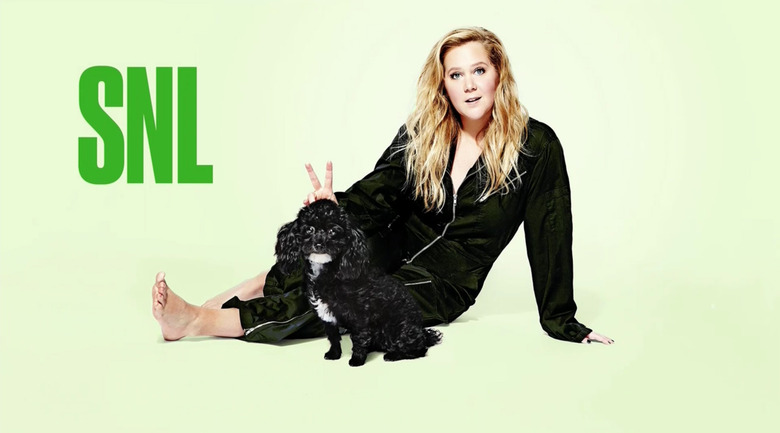 New Hulu Show – The Handmaid's Tale is all the rage right now, and it's pretty damn depressing. So what if the show was presented more like a Sex and the City romp in this seemingly more probable future for women. All of the signature pieces of The Handmaid's Tale's male-dominated setting combined with the conversational style of the ladies of Sex and the City make for an amusing mash-up.
Last Call with Amy Schumer – This recurring sketch doesn't always hit, and honestly, I'm starting to thnk its run its course. This edition wasn't actually bad, but it just seems like we've done everything we can with this characters. I just don't think there's enough variation with what happens in the sketch to make it feel fresh all that often. Having said that, Amy Schumer did play a good mirror to Kate McKinnon with a voice that sounds almost exactly the same as her character.
Mother's Day – This was more adorable than funny since each of the featured cast members had their real mothers brought on the show. Not every single cast member brought their mother, but there's likely a good reason for that. The only downside is that there were probably too many mothers speaking out about the mocking of Trump. And while comedically that's a good reflection of what some of our parents are like, it also makes things a little awkward. The one-liners from mother's that weren't about the political satire but rather the tropes of the show the shortcomings of their children and were infinitely funnier.
Mother Knows Best – It's only appropriate that after one of the cast members' mothers questioned why there were so many game show sketches that we have a game show sketch immediately after the cold open. The premise for this sketch is an amusing one, but it never really takes off beyond the initial weirdness of the final mother and son pairing. The little bit with Pete Davidson as the announcer was a total dud.
The Worst
Gospel Brunch – There was a lot going on in this sketch. It seems like maybe the props for this cooking style church talk show were too integral with the premise of the sketch and it created some issues. Most of the jokes fell flat, and it seems like something went wrong with that blender. That actually created one of the bigger laughs from this sketch that went on far too long.
Weekend Update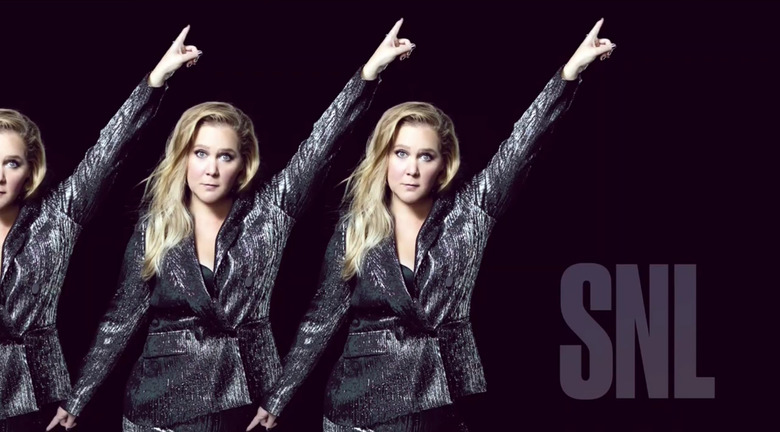 Even though most of the Mother's Day episode of SNL this weekend abandoned a lot of the political satire in favor of more mother centric jokes, Weekend Update still brought the heat to some of the nonsense happening in Washington DC. But even Michael Che and Colin Jost seemed to hold back a little more than they otherwise would. Still, there were some solid one-liners, and I think the more silly jokes were the ones that shined brightest this time.
Bailey Gismert on Summer Movies – Heidi Gardner is a fantastic cast member, and she brings these outstanding characters to the show all the time. But they don't always seem to fit in the box to which they're assigned. This character seems to be one of her best yet though. Bailey Gismert being this flighty teenage girl who wanders in and out of relevant topics as a YouTube movie critic is a skewering of both teen culture and online video criticism, which is a joke in and of itself.
Michael Che's Stepmom – In what likely is a consolation prize for Melissa McCarthy not being able to host another episode of SNL before the season is out (not to mention promoting her new comedy Life of the Part), the comedian stopped by for a surprise cameo on Weekend Update. This time she plays Michael Che's stepmom, who couldn't by prouder of her boy, but can't stop being a total goober during the segment. Honestly, it was one of the funniest things from this episode.
The Host
Since Amy Schumer is a seasoned comedian, of course her monologue was going to be great, because it's just material from her own stand-up career. She has some great new stuff about being recently married and how that changes her act a bit and continues from there. Ever since Schumer became an extremely successful comedian, she's gotten a lot of flak, but it really seems undeserved. She's good at what she does, and this monologue is more evidence of that.
The MVP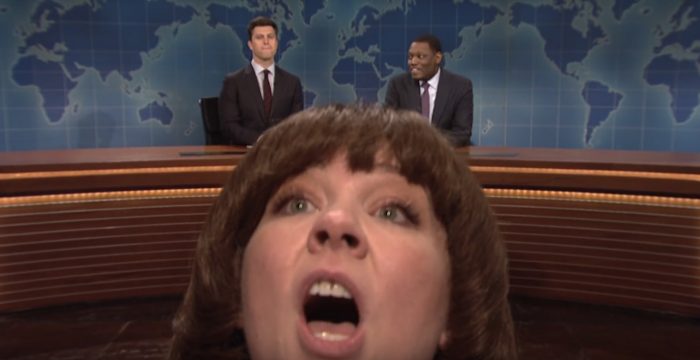 Melissa McCarthy – Though there were some funny sketches in this episode, most of them were fairly middling without any clear breakout cast member. But Melissa McCarthy really livened up Weekend Update with her extended appearance, and this single segment was one of the best things on SNL. I just continue to wish that McCarthy's movies could be as funny as she is as a sketch comedian.
The Final Word
It was always going to be hard for this episode to live up to the quality that Donald Glover brought with last weekend's episode. But this wasn't a terrible episode. After all, there was only one sketch that didn't work for me, and the average sketches were solid too. Hopefully the cast and crew have saved enough energy for the season finale with host Tina Fey next weekend.