Brad Bird Has An Open Invitation To Do Something With 'Star Wars'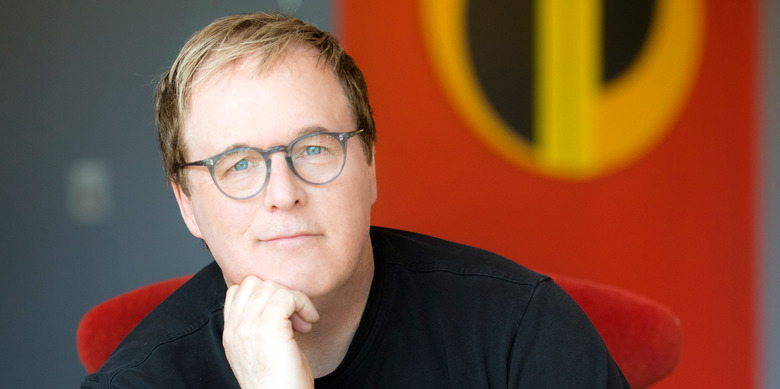 Back when everyone was still wondering who would be at the helm of Star Wars Episode VII, one of the names who was on everyone's radar was none other than Brad Bird. While the filmmaker was best known for his work on The Incredibles and Ratatouille, he had made a satisfying transition into live-action with Mission: Impossible – Ghost Protocol, making him a prime candidate to take over Star Wars.
Brad Bird ended up directing Tomorrowland instead of taking the helm of the film that would become The Force Awakens. However, it sounds like whenever Brad Bird decides that he has something he wants to do in the Star Wars universe, he has an open invitation to let Lucasfilm know.
Brad Bird recently spoke with Fandango to discuss the arrival of Incredibles 2 later this summer. Discussion briefly turned to his near-involvement with Star Wars, and here's what Bird had to say on the matter:
"I've known Kathy Kennedy a long time. And I've known George [Lucas] quite a while too. And certainly, that's a very fun universe and if I could think of something that would be perfect for that I would give Kathy a call, absolutely. They've sort of said if I have any notion that would fit in that universe to please contact them. I mean, I saw Kathy a week ago 'cause they were mixing Solo down the hall from us up here. So, I wouldn't rule that out. But I also have a lot of other ideas I'm very anxious to do."
It doesn't sound like Brad Bird is anxious to jump into the Star Wars universe, but since he's very close with Kathleen Kennedy, it's clear that the door at Lucasfilm is open for him to pitch an idea if he ever comes up with one that intrigues him. Surely he's also open to the possibility of being offered a different Star Wars project that isn't his own idea as well. But since Bird indicated that he has his own ideas that he'd like to make instead of playing in someone else's sandbox, I wouldn't count on him heading to Lucasfilm anytime soon.
The prospect of Brad Bird directing a Star Wars movie is an enticing one. But as someone who rather enjoyed Tomorrowland, I'm far more interested in seeing what original stories Bird has up his sleeve outside of previously established intellectual property. How about you?