'Captain Marvel' Enlists Oscar Nominee Annette Bening For Top Secret Role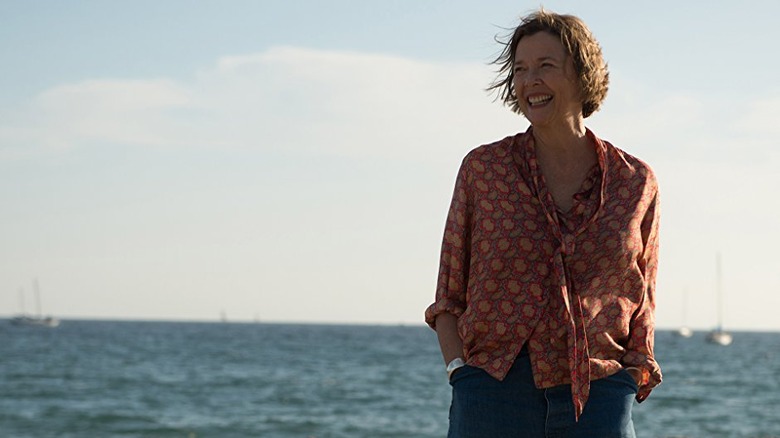 Academy Award nominee Annette Bening is not the kind of thespian who regularly pops up in major Hollywood blockbusters. So that makes her joining the cast of Captain Marvel, the latest superhero tale from Marvel Studios, all the more exciting. We don't know who Bening is playing yet, but the promise of her mere presence should be more than enough for now.
The Hollywood Reporter has the news of Bening's casting, but the details are under lock and key for now. The only tidbit THR can offer is that she's apparently playing a scientist. Since Carol Danvers (Brie Larson) is an Air Force pilot who becomes a superhero after being exposed to alien DNA, could Bening be playing a mentor figure who helps transition her into a new super-powered lifestyle?
After all, Captain America had Dr. Abraham Erskine (played with genuine warmth and gravitas by Stanley Tucci), so Captain Marvel probably needs someone to center her morals and push her on the right path. And let's face it: if a character played by Annette Bening tells you anything, you listen. Because she's Annette freakin' Bening. If there is a Tucci-shaped role in the Captain Marvel screenplay, Bening should be able to fill it quite well.
Update: Variety's Justin Kroll reports that Bening will play Carol Danvers' mother.
True news: Annette Bening joining CAPT MARVEL; being told she would be playing Danvers' mother

— Justin Kroll (@krolljvar) May 9, 2018
A film industry veteran with 30-plus years of film and television credits under her belt, Bening feels like a real get for Marvel Studios. Like Robert Redford in Captain America: The Winter Soldier, it's easy to imagine her mere presence classing up the joint. Although she typically eschews big roles in big movies, she has remained very busy, appearing in films like American Beauty, The Kids Are Alright, 20th Century Women, and Being Julia. Most recently, she appeared in Film Stars Don't Die in Liverpool and will be seen soon in The Seagull. She has also collected four Oscar nominations for Best Actress over the years.
In addition to Larson and Bening, Captain Marvel will star Samuel L. Jackson, Jude Law, Ben Mendelsohn, Gemma Chan, Lee Pace, and Djimon Hounsou (the latter two are reprising their characters from Guardians of the Galaxy). A prequel to most of the entries in the Marvel Cinematic Universe, the film will be set in the '90s and will presumably provide some narrative glue between Avengers: Infinity War and the upcoming Avengers 4 (just note the post-credits scene after Infinity War).
Captain Marvel is directed by Anna Boden and Ryan Fleck and will hit theaters on March 6, 2019.