Step Into Lando's Closet: 'Solo' Soundtrack Track Titles Revealed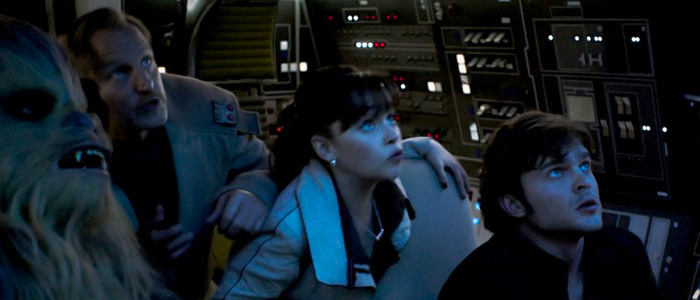 Composer John Powell has revealed the tracklist for his Solo: A Star Wars Story soundtrack, and we're here to obsess over the titles. There's some stuff to unpack here, but best of all, there's a track called "Lando's Closet." Hell. Yes. See the Solo soundtrack track titles below.
John Williams has always been the go-to-guy for the music of the Star Wars franchise, but recently, more composers have contributed their music to the galaxy far, far away. Michael Giacchino provided the music for Rogue One: A Star Wars Story (using many of Williams' themes in the process). Now, John Powell is the latest composer to join the Star Wars universe, as he lends his talents to the Solo: A Star Wars Story soundtrack.
Powell took to his Facebook page today to provide everyone with the track titles to the Solo soundtrack, and you can see them below.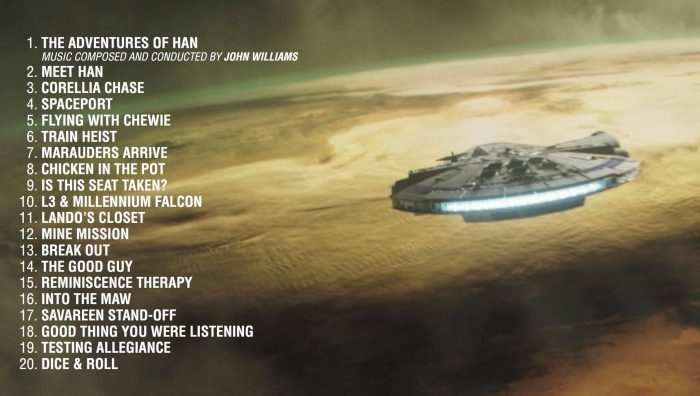 There are a few bits of info we can glean from these track titles. There's nothing particularly spoilery here, unlike, say, the Phantom Menace soundtrack, which included a track called "The High Council Meeting and Qui-Gon's Funeral." But based on the early appearance of the track called "Train Heist" here, it seems the train heist featured in several trailers for the film happens early on. Some people had theorized it might be the climax of the film, but apparently that's not the case. Unless, of course, these tracks are out of order – which happens sometimes.
Of course, the stand-out track here is "Lando's Closet". We've already seen the video featuring Donald Glover giving us a tour of the Millennium Falcon, and in that video, Glover revealed Lando's cape-filled closet, so that's likely what this is referring to. That's right – Lando's cape room gets its own theme music.
Even though Powell's music makes up the majority of the Solo soundtrack, there's still a John Williams track as well. After all, it wouldn't be a Star Wars movie without some Williams. Williams composed a new theme for the film – something he commented on at the end of last year:
"The present plan is that I'm writing a theme for Han Solo, and John Powell is going to write the score, which he'll do brilliantly. His assignment is something I'm very happy about. What I will do is offer this to John, and to [director] Ron Howard, and if all parties are happy with it, then I will be happy. John [Powell] will complete the score. He will write all the rest of the themes and all of the other material, which I'm going to be very anxious to hear."
While it's near-impossible for anyone to come close to John Williams' level of greatness, I'm very excited to hear what John Powell does for Solo. Powell is an accomplished composer in his own right, having provided soundtracks for How to Train Your Dragon, Face/Off, the Bourne films, and more. We'll hopefully get to hear his Solo score soon. In the meantime, enjoy this adventurous track from How To Train Your Dragon.
Solo: A Star Wars Story opens on May 25, 2018.