'A Simple Favor' Trailer: Anna Kendrick Tries To Uncover Why Blake Lively Is Gone, Girl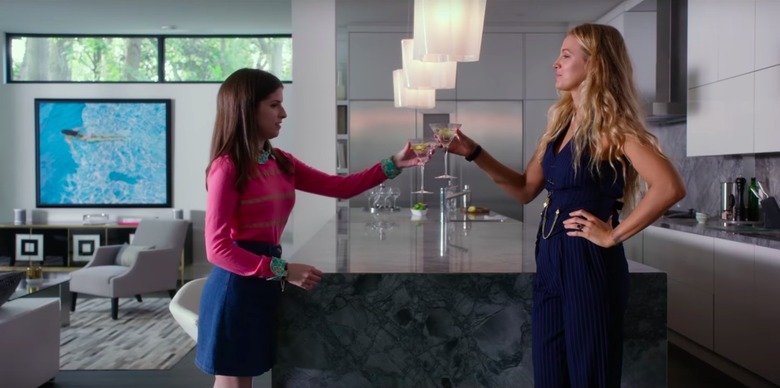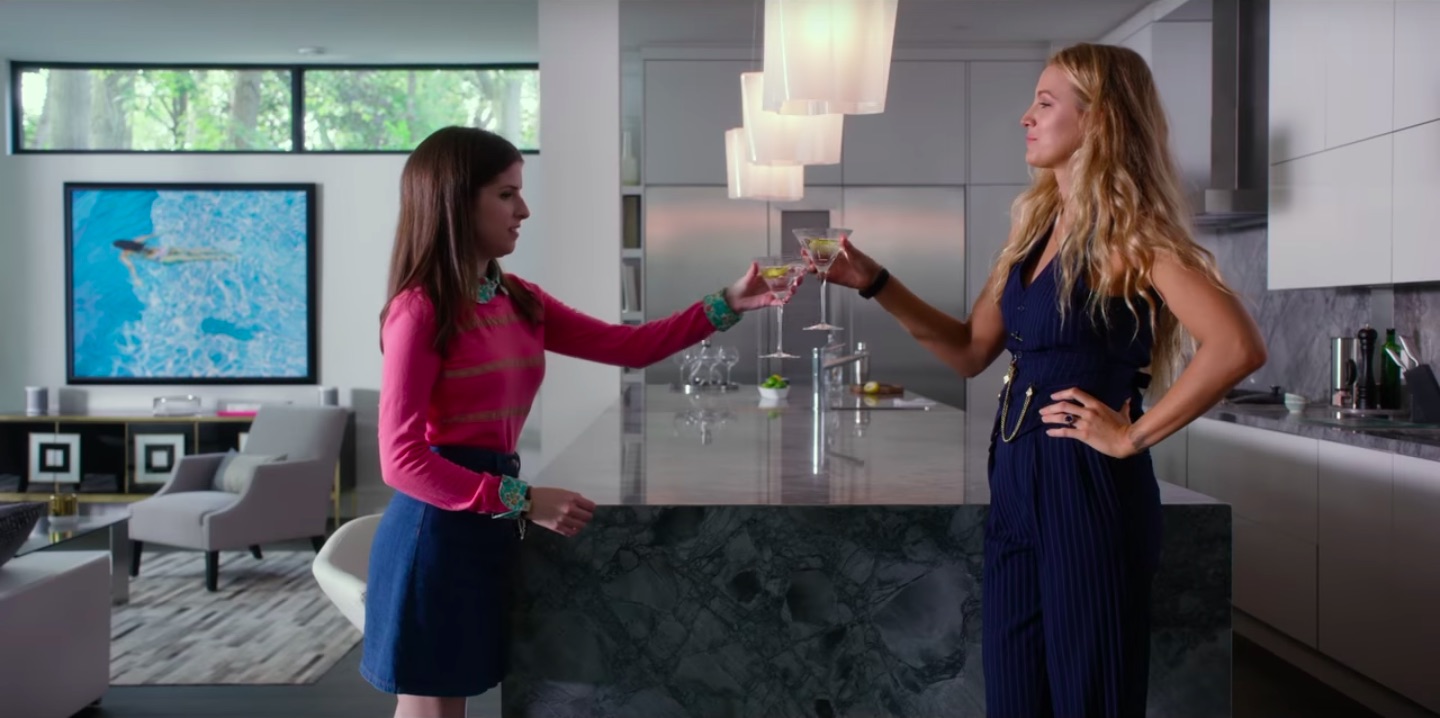 Forget the wine: grab your martini glasses and get ready for the next steamy suburban thriller of 2018. Anna Kendrick and Blake Lively star in the mystery thriller A Simple Favor, which looks like it's the next lurid adaptation that will try to recapture the popularity of David Fincher's Gone Girl.
A Simple Favor Trailer
A Simple Favor follows Anna Kendrick's mommy blogger Stephanie Ward, who is best friends with Blake Lively's glamorous Emily Nelson, a willowy housewife who has a preference for tailored suits and martinis. One day, Emily mysteriously disappears and Stephanie begins to question how well she knew her best friend. Henry Golding (Crazy Rich Asians) also stars as Emily's husband.
The teaser doesn't show us much of the adaptation of Darcey Bell's debut novel of the same name, merely offering us chilling snapshots of Stephanie and Emily's lives. "Where's Emily?" the teaser ominously asks, as police sirens float by and Anna Kendrick's confused face fills the screen.
I'm not sure what to think of this movie, other than the fact that it's an obvious attempt from Lionsgate to capture the cultural power of 2014's Gone Girl. Tate Taylor's The Girl on the Train tried to do the same in 2016 and failed, so it's uncertain whether A Simple Favor can capture Gone Girl's lightning in a bottle.
I will say that The Girl on the Train is an absolutely horrible book that promises to be a Hitchcockian thriller only to devolve into a lurid Lifetime movie. If it weren't for David Fincher's taut direction and the ingenious "Cool Girl" monologue from the book, Gone Girl may very well have gone the same route.
The one thing A Simple Favor has going for it is that Ghostbusters and Spy director Paul Feig is helming the thriller, which makes for a dramatic change of pace for the comedy filmmaker. This could give A Simple Favor the fresh twist it needs to take Gone Girl's crown.
Here's the official synopsis for A Simple Favor:
A SIMPLE FAVOR, directed by Paul Feig, centers around Stephanie (Anna Kendrick), a mommy vlogger who seeks to uncover the truth behind her best friend Emily's (Blake Lively) sudden disappearance from their small town. Stephanie is joined by Emily's husband Sean (Henry Golding) in this stylish thriller filled with twists and betrayals, secrets and revelations, love and loyalty, murder and revenge.
A Simple Favor opens in theaters on September 14, 2018.