J.J. Abrams Says 'Overlord' Is Not A 'Cloverfield' Movie, "Proper" Sequel On The Way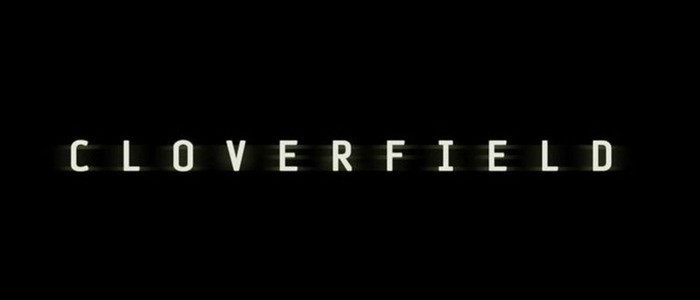 J.J. Abrams has cracked open his patented mystery box. But just a little bit. The director made an appearance at CinemaCon is Las Vegas to present footage from Bad Robot's Overlord, which is being touted as the company's first R-rated film. He also threw water on a popular story spreading all over the internet, insisting that the horror/sci-fi film is not a secret Cloverfield sequel.
That, he says, is also on the way.
Abrams described Overlord (on which he is a producer) as "batshit crazy," and the footage that screened certainly backs that up. /Film's Peter Sciretta was on hand at CinemaCon and sent over this description:
The footage began with a black and white Bad Robot logo and is set the day before D-Day during World War II. A plane filled with parachuters is somehow ripped in two, sending dozens of them flying and crashing into the ocean. A montage of clips shows soldiers taking down other soldiers. The taglines on screen were "The enemy is hiding" and "Every soldier must face their demons". One woman is wielding a flamethrower.
It looked very intense and ended with an extremely graphic shot of a woman's head, still alive with only a spinal column for her body.
Previous descriptions of the film's plot fill in the necessary blanks:
On the eve of D-Day, American paratroopers are dropped behind enemy lines to carry out a mission crucial to the invasion's success. But as they approach their target, they begin to realize there is more going on in this Nazi-occupied village than a simple military operation. They find themselves fighting against supernatural forces, part of a Nazi experiment.
Speaking personally, this kind of a historical horror is very much my jam and I would like it in my eyeballs very soon, please. Thank you kindly.
Of course, one of the interesting notes here is Abrams denying that Overlord is the next puzzle piece in the Cloverfield series, a name that exists to allow mid-budget genre movies from talented but lesser known directors the cache of franchise recognition (and presumably bigger box office). Our sources have insisted in the past that Overlord is a Cloverfield movie, which means it's possible that Bad Robot has pivoted direction with this film. If that is the truth, could the underwhelming response to The Cloverfield Paradox be the cause?
But The Cloverfield Paradox went straight to Netflix, dumped by a wary Paramount. At CinemaCon, Abrams delivered another nugget of news: another Cloverfield movie, which he described as a "proper" follow-up, is in the works and will be in theaters...soon. An important note, since CinemaCon is a convention for movie theater owners. But how soon is soon? 10 Cloverfield Lane opened quickly, only allowing a few weeks of marketing. The Cloverfield Paradox arrived hours after its first trailer. With these movies, who knows anymore?
In any case, Overlord is set to open on October 26, 2018. Julius Avery is directing while Wyatt Russell and Bokeem Woodbine star.