'Dear White People' Season 2 Trailer: "Is This A Movement Or A Primal Scream?"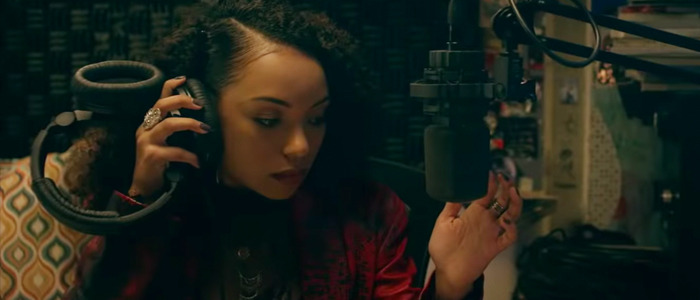 Dear White People was one of the best TV shows of last year, but because of the non-stop onslaught of Netflix shows and original movies, it didn't get as much as much love as it deserved. Now a new trailer for the second season has just arrived, and everyone who's caught up with the show will know why that's exciting – this is a vital, hilarious series with a whole lot on its mind and a cast bursting with complex and lovable characters.
Dear White People Season 2 Trailer
My wife and I binged all 10 episodes of the first season over the course of a few nights last year, and I can't wait to settle in and get reacquainted with these characters again for season 2. Justin Simien, the creator/showrunner, evolved so much as a storyteller when he was given enough room to expand the ideas of his 2014 film into a full season of television, and I'm looking forward to seeing if his evolution continues now that he has a whole new batch of episodes to keep his story rolling.
Simien, who used to be a publicist for Paramount Pictures, crowdfunded his 2014 directorial debut and received nearly universal acclaim for the movie, which starred Tessa Thompson as Samantha White, a black student at an Ivy League college who launches a controversial radio show called "Dear White People." Simien not only wrote and directed a handful of episodes himself, but he used the series as an opportunity to raise the profile of other filmmakers as well. Barry Jenkins (Moonlight), Charlie McDowell (The One I Love), Tina Mabry (Queen Sugar), Steven Tsuchida (Community), and Nisha Ganatra (Transparent) all directed episodes throughout season one.
On the acting side, Logan Browning took over for Thompson in the role of Sam in the series, but the show's structure allows it to be more of an ensemble piece, digging deeper into the backstories of characters like reporter Lionel Higgins (DeRon Horton), class president Troy Fairbanks (Brandon P. Bell), and the conflicted Coco Conners (Antoinette Robinson). The cast of this series is incredible, bringing a combination of pathos and humor as they address topics that make the series feel fresh, relevant, and exciting. If you haven't caught up yet, do yourselves a favor and jump on this bandwagon.
And my God, that Baldwin joke in the trailer is absolute perfection. A clueless white dude attributing a James Baldwin quote to Alec? *chef's kiss*
Dear White People season 2 arrives on May 4, 2018.