'Double Dare' Is Coming Back To Nickelodeon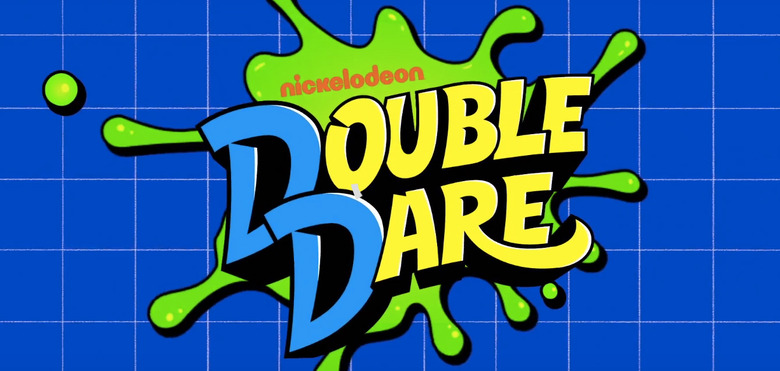 Nickelodeon continues to dig back into their library of programming from decades ago for shows they can bring back for a new (and old) audience. They previously brought back a bunch of their old programming from that decade for a block called The Splat. Then they decided to make TV movies for both Hey Arnold! and Rocko's Modern Life (which is coming sometime this year). More recently, they decided to reboot Clarissa Explains It All. But now they've turned to their game show programming for some nostalgia.
Nickelodeon has announced their beloved game show Double Dare will return to the cable network for kids with all-new episodes this summer. So brush up on your trivia, and get ready for some slimy, sticky physical challenges.
Double Dare Reboot Teaser
If you didn't grow up with Double Dare, either because you weren't a kid in the late '80s and early '90s or because your parents didn't have one of the cable packages that gave you Nickelodeon, it was one of the crown jewels of their programming. It was the game show that every kid dreamed of being on, and it was also a huge hit for Nickelodeon. After the show's debut, Double Dare had more than tripled viewership for Nickelodeon's afternoon lineup, becoming the most-watched original daily program.
Double Dare (and various versions and revivals like Family Double Dare, Super Sloppy Double Dare and Double Dare 2000) focused on two teams competing to win prizes by answering trivia questions and partaking in super messy physical challenges involving water, uncooked rice, green slime, whipped cream, and milk.
In the end, the team that came out on top earned the opportunity to run through an obstacle course featuring a human hamster wheel, a sundae slide, a wringer, a giant gumball machine, a massive peanut butter and jelly sandwich, the famous giant nose that had to be picked, and more.
The Double Dare reboot will start off with 40 new episodes slated to start airing sometime this summer. Some of the classic challenges from the original show be back, but there will be new ones too. Plus, the show will have some blasts from the past (hopefully original host Marc Summers will be making an appearance at some point).
There's no exact premiere date yet, but stay tuned for the latest updates on the Double Dare reboot.