'Solo' Character Posters Offer A New Look At Jon Favreau's Character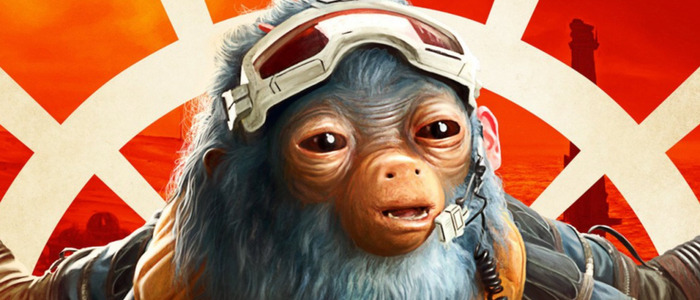 A whole gaggle of Solo character posters have arrived, introducing us to the characters who occupy the latest Star Wars Story. The best of the bunch offers up a new look at Jon Favreau's character, an alien named Rio.
Hey, are you in the mood for some Solo character posters? I had a feeling you were, or else you probably wouldn't have clicked on this story. As we get closer and closer to Ron Howard's Star Wars prequel, expecting more and more marketing to arrive. We've already witnessed some pretty cool footage via trailers and TV spots. Now we have these character posters. I'm still not crazy about the orange/red color scheme, but I do like the hand-painted quality on display here.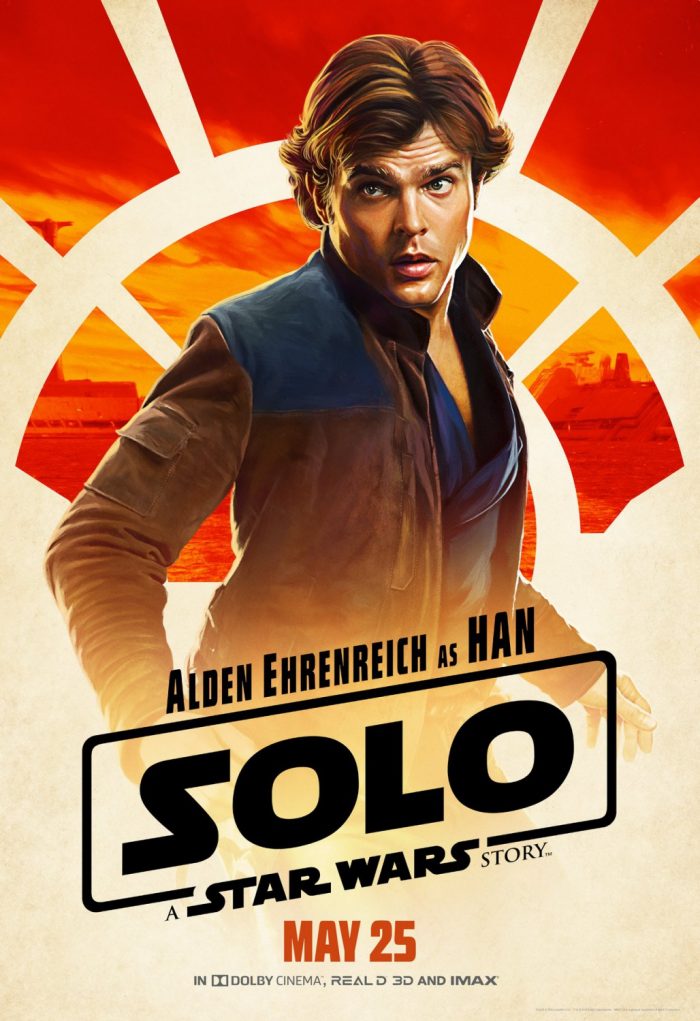 Here's Alden Ehrenreich as Han. At some point during pre-production for Solo, someone made a decision that Han would look shocked and/or puzzled in all the marketing material for the film. And here we are.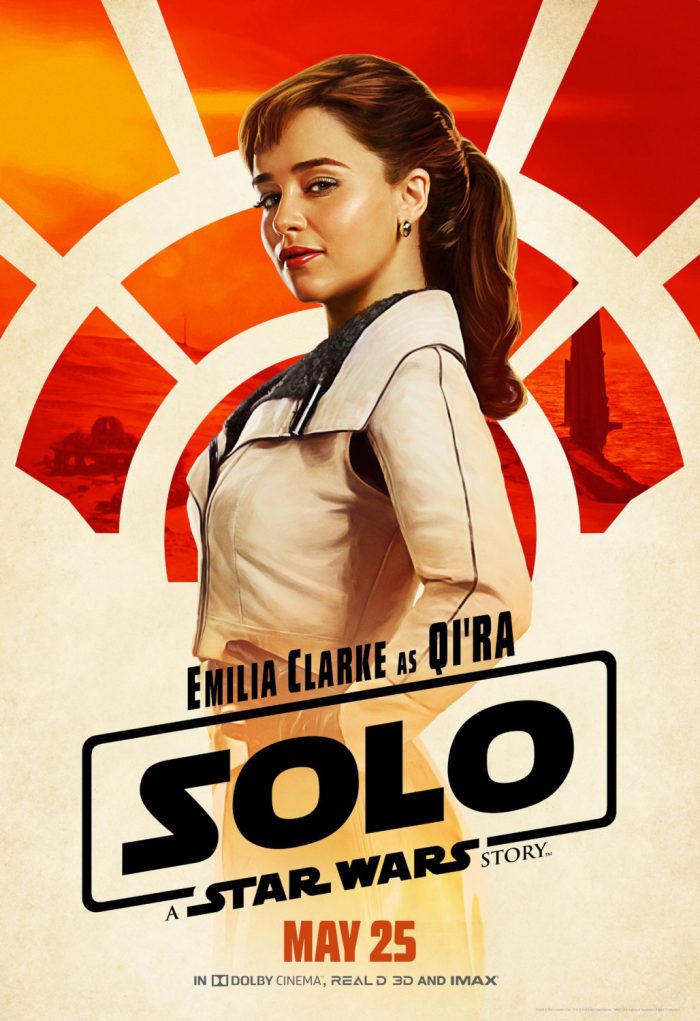 Next up: Emilia Clarke as Qi'Ra, Han's childhood friend who apparently wears gloves through the entire movie. What's she hiding under those gloves? My guess: lobster hands, just like Solo character Therm Scissorpunch.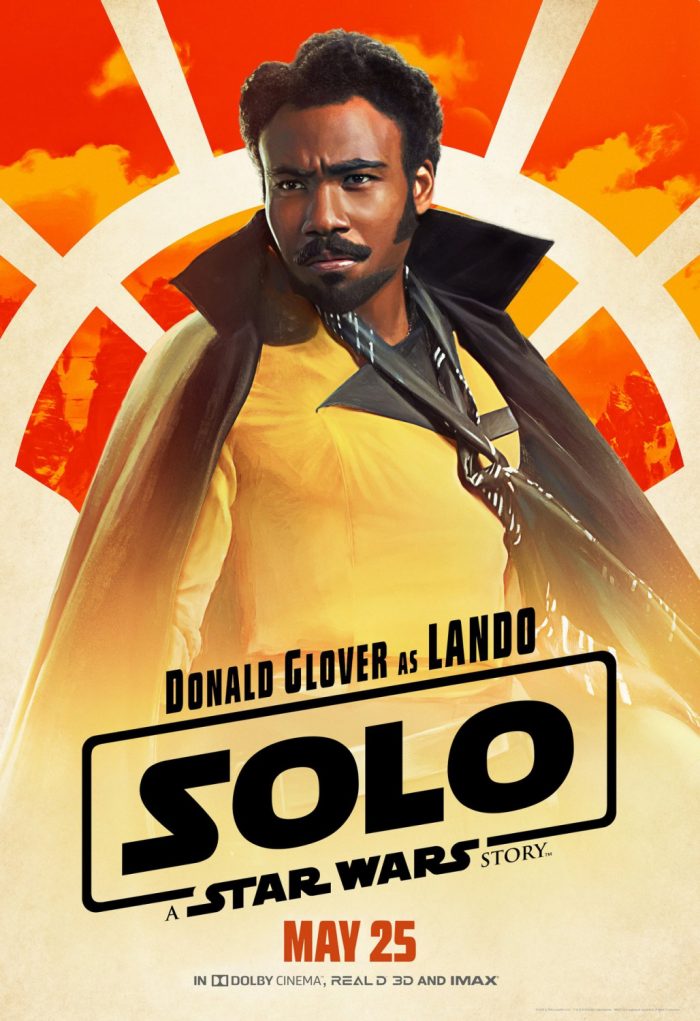 Oh hell yeah, everyone's boyfriend is here: Donald Glover as Lando. Look at that cape!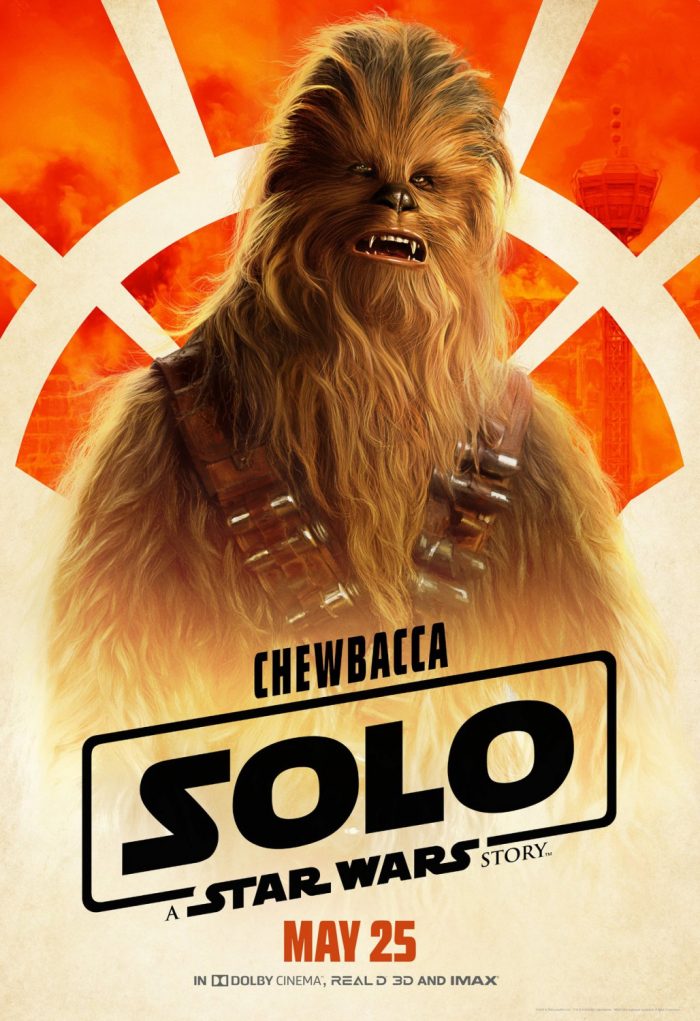 Chewbacca! What's most interesting about this poster is the fact that while the other character posters all feature the names of the actors portraying the parts, Chewbacca's simply says "Chewbacca." Indicating that the Wookie plays himself.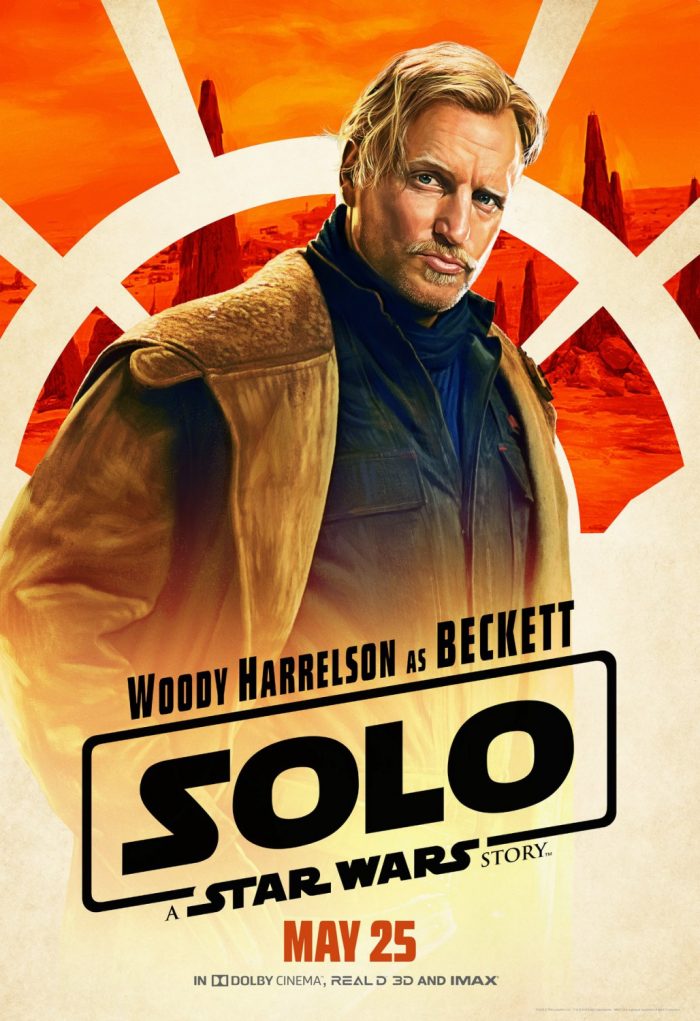 Here's Woody Harrelson as Beckett, Han's mentor. Nice mustache.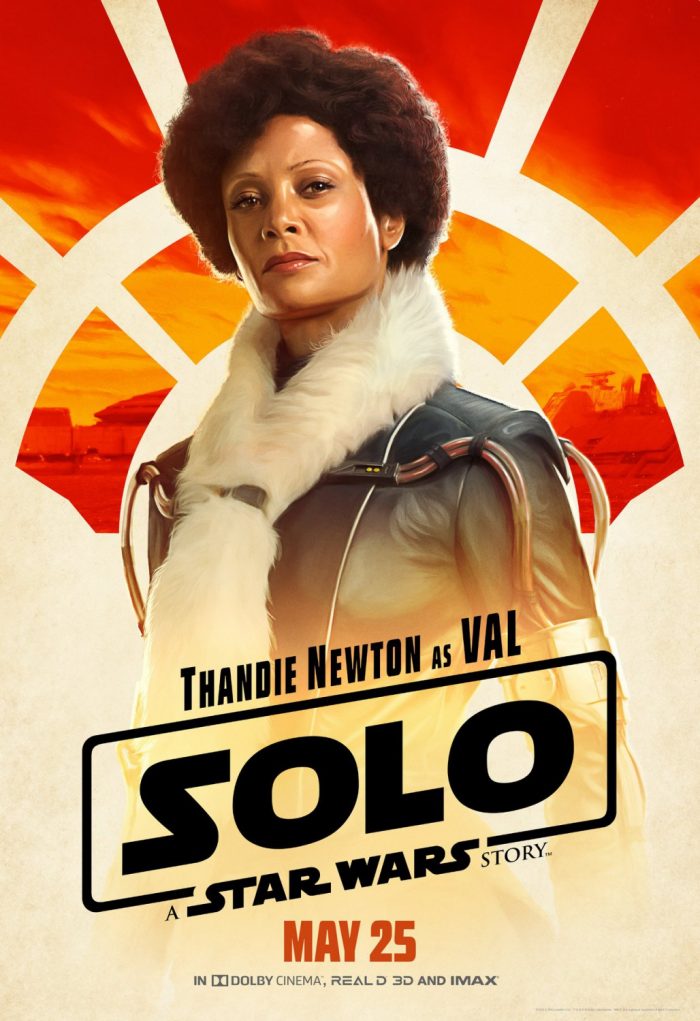 Thandie Newton is Val, yet another member of the criminal family that springs up around Han.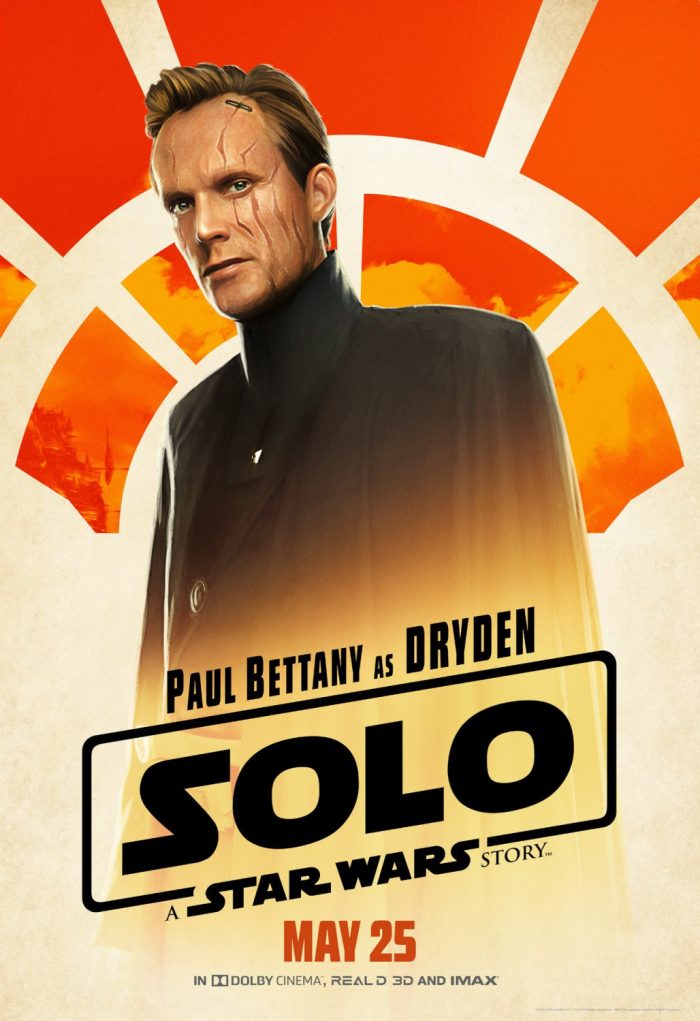 Paul Bettany is Dryden, the film's villain. At one point, Michael K. Williams was going to play this part. Dryden was originally going to be a motion-capture character, and Williams said the look resembled a "half mountain lion, half human." Sadly, they nixed that idea during reshoots, and now Dryden just has a few Frankenstein scars.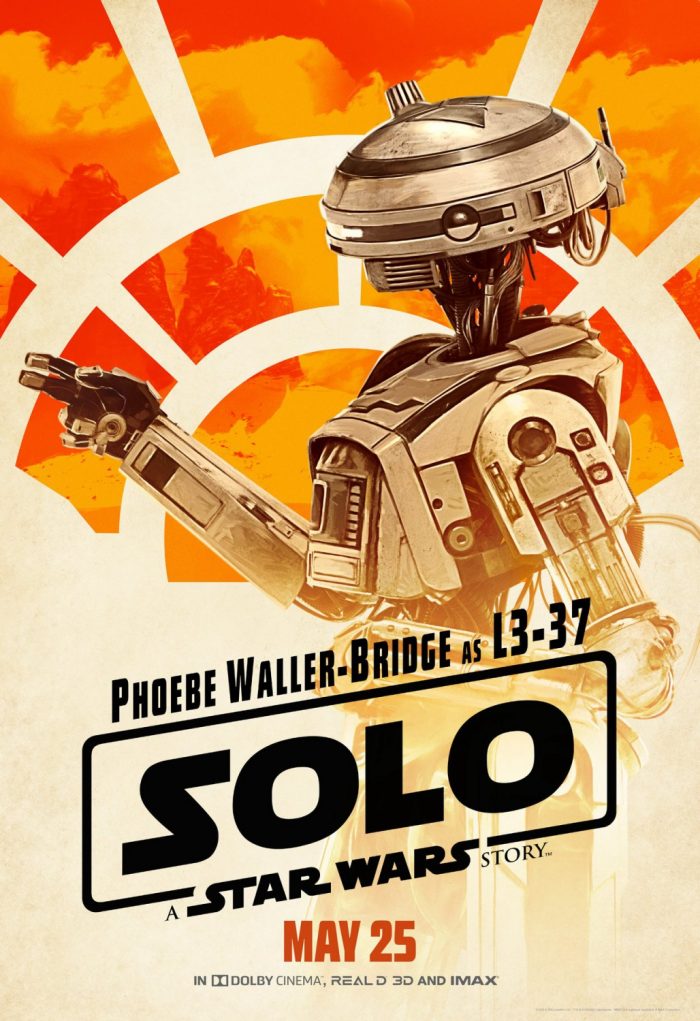 Pheobe Waller-Bridge is L3-37, a droid who serves as a side-kick of sorts to Lando.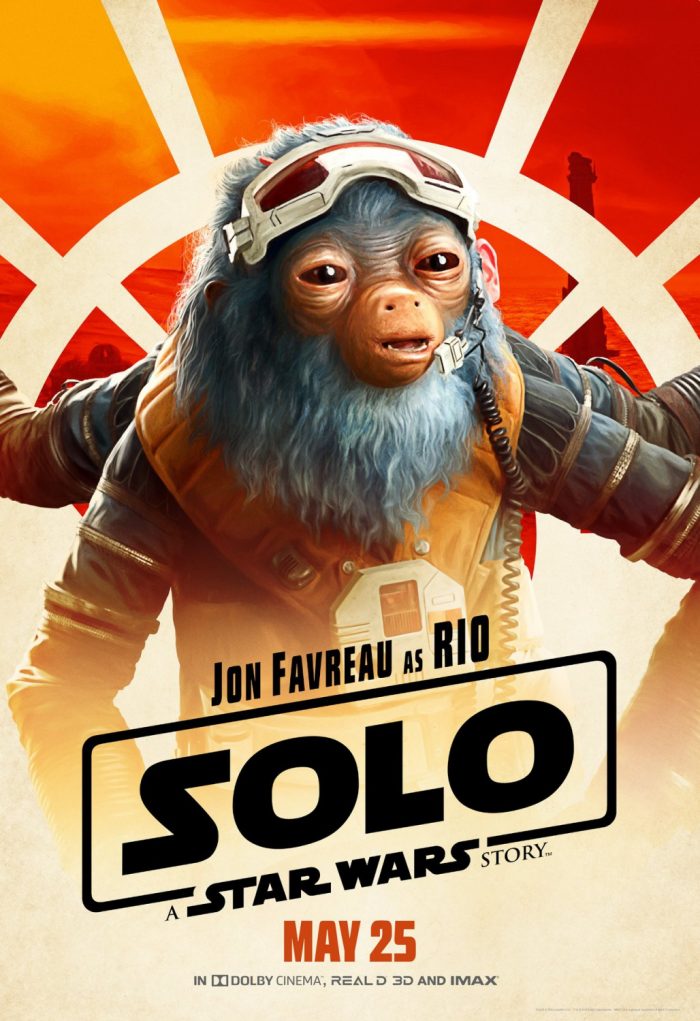 And finally, we saved the best for last. Here's Rio, an alien played by Jon Favreau. We still don't know much about Rio – we've only glimpsed him briefly in a trailer. But if he gets his own character poster, he must have a bigger part to play.
Solo: A Star Wars Story hits theaters on May 25, 2018.
Board the Millennium Falcon and journey to a galaxy far, far away in "Solo: A Star Wars Story," an all-new adventure with the most beloved scoundrel in the galaxy. Through a series of daring escapades deep within a dark and dangerous criminal underworld, Han Solo befriends his mighty future copilot Chewbacca and meets the notorious gambler Lando Calrissian, in a journey that will set the course of one of the Star Wars saga's most unlikely heroes.