Cool Stuff: 'The Dark Crystal' Emperor's Scepter And Castle Of The Skeksis Prop Replicas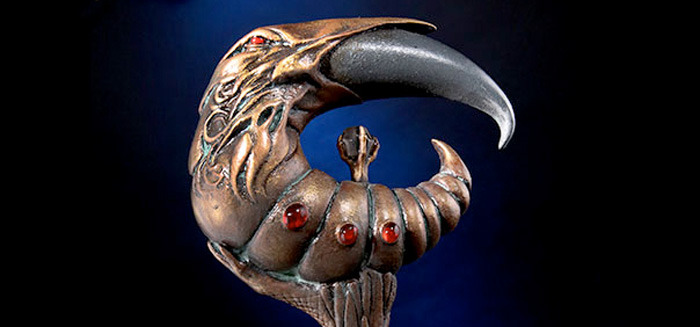 The Dark Crystal celebrated its 35th anniversary at the end of 2017, drumming up even more interest in the Jim Henson production that first hit the big screen, and many collectible houses are still celebrating.
For those of you who don't know, the fantasy film follows a young man who goes on a quest to find a shard of the dark crystal, a powerful gem that once provided balance to the universe. It's the key to bringing peace back to the world after it was taken over by the evil Skeksis. Now ans of the fantasy adventure can now have a piece of The Dark Crystal themselves.
No, we're not talking about the titular crystal itself (not exactly anyway), but instead you can get your hands on two prop replicas: the emperor's scepter and the Castle of the Skeksis. Check out both of The Dark Crystal prop replicas from Chronicle Collectibles below.
The Dark Crystal Emperor's Scepter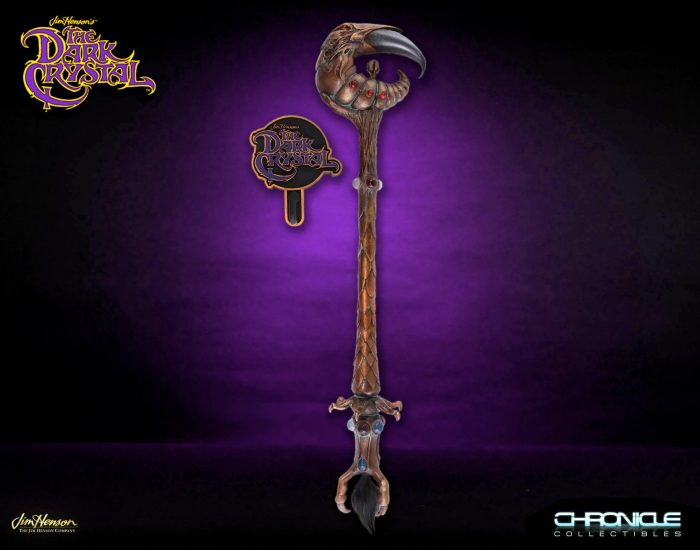 Here's how Chronicle Collectibles officially describes the item:
Ever since we started as a company, we hoped one day to work with Henson on The Dark Crystal and Labyrinth.  The life-size Emperor's Staff realizes a dream come true and we're so happy we were granted access to the original prop to 3-D scan it to ensure complete screen accuracy.
Measuring over 30 inches long, this prop replica is the real deal, and that's why it'll cost you $299.99. Or if you want to do a payment plan, it can be as low as $29.99 a month. That's not a bad deal to one one of the coolest prop replicas from The Dark Crystal. But that's not all.
The Dark Crystal Castle of Skeksis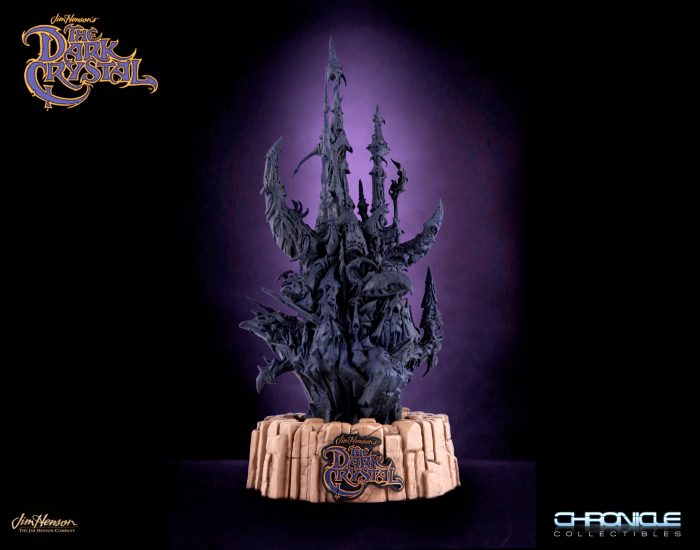 For fans who love the ornate design of the Castle of Skeksis, it doesn't get much better than this 18-inch prop replica statue of the foreboding structure. Much like the emperor's scepter, this has been created with the highest quality materials and with the cooperation of The Jim Henson Company. Chronicle Collectibles says:
The Jim Henson Company allowed us to 3-D scan the original screen-used prop. We then painstakingly documented and photographed every twist and turn of the spires to guarantee a precise scaled replica that The Dark Crystal fans will be overjoyed to own. We are also pleased to reveal that we have it on good authority that the same Castle of the Skeksis prop we had access to will be featured in the upcoming Netflix series The Dark Crystal: Age of Resistance.
The Castle of Skeksis will cost you $249.99 in one flat fee, or you can spread it out with a three month or six month payment plan.