The Morning Watch: 'Rampage' Anatomy Of A Scene, Can Hype Make Blockbusters Disappointing & More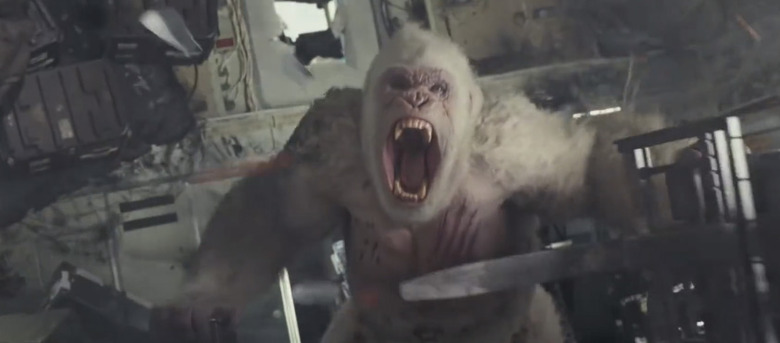 The Morning Watch is a recurring feature that highlights a handful of noteworthy videos from around the web. They could be video essays, fanmade productions, featurettes, short films, hilarious sketches, or just anything that has to do with our favorite movies and TV shows.
In this edition, director Brad Peyton breaks down a scene from the video game blockbuster Rampage. Plus, examine whether some blockbuster movies can hyped to the point that they can't be anything but disappointing, and watch a Harry Potter inspired gymnastics routine by an Olympic athlete.
First up, Rampage director Brad Peyton talks us through a scene from his video game action movie that sees giant, genetically modified animals attacking Chicago. In this video, Peyton breaks down an action sequence where Dwayne Johnson and Naomie Harris need to escape a C-13 cargo plane that's heading straight towards the ground.
The Hollywood Reporter takes a look at whether the hype surrounding blockbusters can result in disappointment due to expectations that are impossible to meet. With Avengers: Infinity War coming up, this is an intriguing question to ask, and to try to find an answers, the video looks back at movies like The Dark Knight Rises, Star Wars: The Phantom Menace and more.
Finall,y Olympic gymnast Axelle Klinckaert brought a little Harry Potter flair to her routine for the 2018 DTP Cup in Stuttgart, Germany. Using excerpts from the scores for the Harry Potter movies, including the signature "Hedwig's Theme" by John Williams, she performs a routine that has several choreographed nods to the franchise such as wand dueling and wings flapping, which could be referencing either Hedwig or Buckbeak.