'Spider-Man: Homecoming' Sequel Will Have Spidey Slinging Web Around The World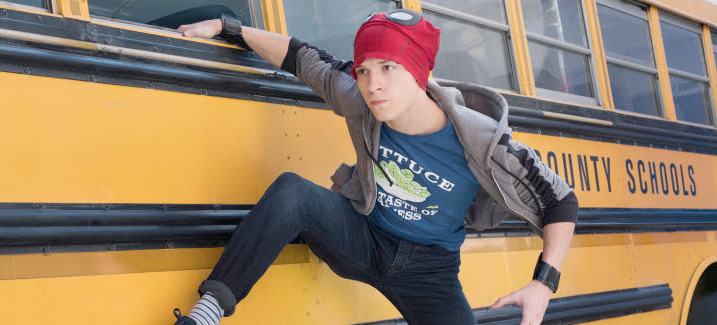 With less than a week until release, all of the attention is on Avengers: Infinity War with Marvel Studios is kicking off their domestic promotional tour with a press junket today. While there likely won't be any major revelations to come about the future of the Marvel Cinematic Universe, it seems that some little details teasing what's to come are likely to surface. At least that's the case with one of Marvel's superheroes who just started his own franchise last year.
Spider-Man: Homecoming kicked off a whole new Spidey franchise after bringing the hero into the MCU with Captain America: Civil War. So even though some heroes may see their story arc coming to an end, Spider-Man won't be one of them. Sony Pictures and Marvel Studios already have a sequel scheduled to arrive in the summer of 2019, and when Spidey returns to action without The Avengers surrounding him, he won't be staying in New York. In fact, he won't be staying in the United States either.
Marvel's head honcho Kevin Feige sat down for an interview with io9, and he revealed that Spider-Man (played by Tom Holland) will be swinging around the globe for his next big screen adventure. Though Spider-Man is primarily based in New York, production will be heading to London, and there's a reason for that. We'll let Feige explain:
"We start filming early July. We film in London. We shot first film in Atlanta. And we shoot a lot of films in London but there's another reason we're shooting in London which is, yes, Spidey, of course, will spend some time in New York, but he'll spend some time in other parts of the globe."
Feige didn't get any more specific then that, but it wouldn't be unreasonable to think that London could be one of the chief locations for the Spider-Man Homecoming sequel. Maybe there will be some kind of field trip heading there, just as the academic decathlon team went to Washington DC in the first movie. But with production taking place in Europe, there could easily be a trip to places like Paris, France or Berlin, Germany in store for Spider-Man as well.
Spider-Man is best known for keeping New York City safe, so having him do a bit of globetrotting is a nice way to mix up the franchise after the previous two Spider-Man franchises stayed in New York entirely. But it sounds like taking Spider-Man to foreign locations isn't just a gimmick. There might be some narrative reason that Spidey is going to need his passport. Feige teases:
"The way Civil War and the fact that he went to Leipzig Airport and then has to go back to school, informed Homecoming, the two Avengers films that precede [the sequel] will greatly inform, probably even more so, the next movie."
There have been rumblings online that auditions have been going on behind the scenes with French actresses trying out for the role of Gwen Stacy. That led some to believe that Gwen Stacy would be a foreign exchange student in the sequel. But if production is heading to London, then maybe it will be Peter Parker who is the foreign exchange student, and he just happens to be in the wrong place at the wrong time.
So it sounds like we'll have to wait to see the events of Avengers: Infinity War and Avengers 4 before we have a better idea of what Spidey will be up to. Then again, Avengers 4 arrives in May of 2019 while the Spider-Man: Homecoming sequel is slated for July 5, 2019, so there's a good chance we'll know what returning director Jon Watts will be up to with Spider-Man before we even see Avengers 4.