Ron Howard Reveals The 'Solo: A Star Wars Story' Character Played By Clint Howard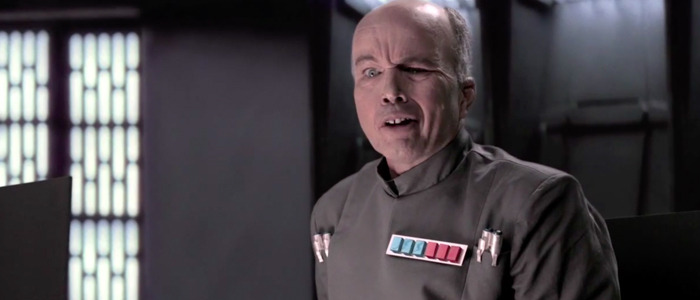 Ron Howard grew up in show business. Not only was he a child star appearing in movies alongside his father Rance Howard, but he made a name for himself throughout his childhood, adolescence and early adult years as the co-star on shows like The Andy Griffith Show and Happy Days, not to mention films like American Graffiti. Since then he's gone on to become an acclaimed filmmaker nominated for countless awards.
A little lesser known is his brother Clint Howard. Though the younger son of the Howard family appeared alongside his brother and father in many productions, he never quite became a certified star. But that hasn't stopped him from carving out a nice career as one of the most recognizable character actors in the business. Ron Howard has helped bolster that career by putting Clint Howard in 17 of the films he's directed throughout his career, and he previously confirmed Solo: A Star Wars Story would be added to that list. Now we have our first look at Clint Howard in Solo: A Star Wars Story.
Clint Howard in Solo: A Star Wars Story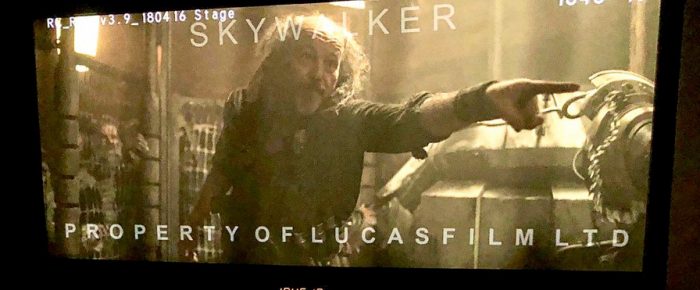 The above photo was cropped from an image Ron Howard posted to Twitter while working on the final sound mix for Solo: A Star Wars Story. Since the movie hits theaters in a little over a month, they're working on finalizing the cut. In fact, they need to have it done before then because the movie is slated to have its world premiere at the Cannes Film Festival on May 15.
So who is Clint Howard playing? Well, Ron Howard didn't offer up any details on the character played by his brother, but thankfully the most recent trailer for Solo: A Star Wars Story and a two-pack of Funko POP vinyl figures gives us some idea of what his role will be in the movie. First of all, there's this shot from the trailer that arrived a little while back: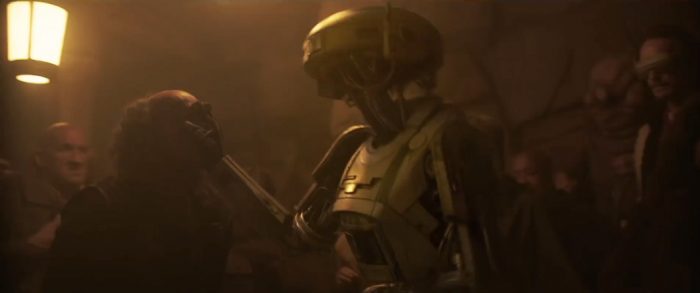 That's the droid L3-37 (played by Phoebe Waller-Bridge), a companion to Lando Calrissian (Donald Glover). This scene takes place in the shady bar where Qi'ra (Emilia Clarke) takes Han Solo (Alden Ehrenreich) to meet his future buddy. In the trailer, L3-37 is having some kind of physical conflict with the man, prompting Lando to say, "Let go of the mean man's face." If you look at the mostly scraggly hair and mostly bald head of the man being grabbed, that appears to be none other than Clint Howard's character.
What's this character doing? Well, take a look at this Funko POP set available exclusively at GameStop: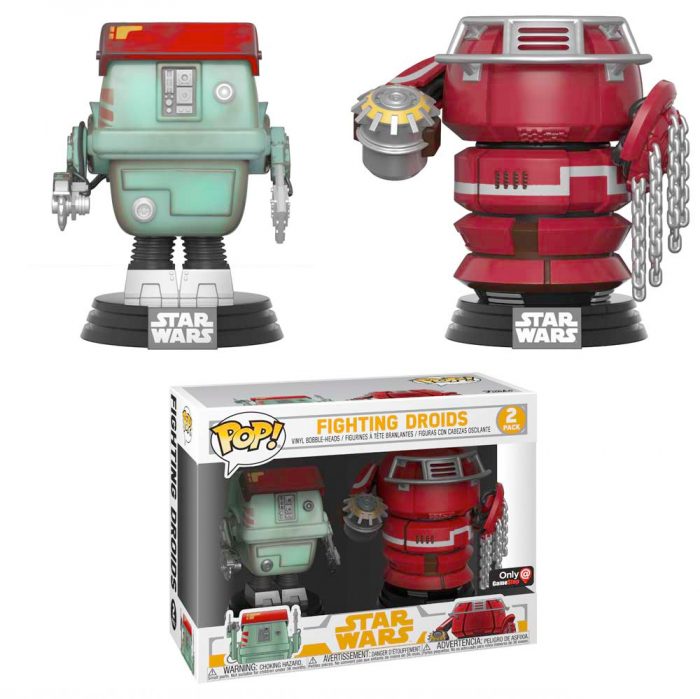 It looks like this bar plays host to some underground droid fighting, not unlike the Battlebots competitions that appear on TV every now and then. In fact, if you look in the background on the right of the shot that Ron Howard posted, you'll notice the red droid from that figure pack can be seen. So it would appear that Ron Howard is either the organizer of these droid fights or maybe just the ref. Perhaps L3-37 isn't too happy with seeing fellow droids forced to fight for entertainment.
Will fans be able to get an action figure of Clint Howard from Solo: A Star Wars Story? Considering all of the stupid characters who have become action figures over the years, it's probably a safe bet.