'Masters Of The Universe' Finds New Directors In The Nee Brothers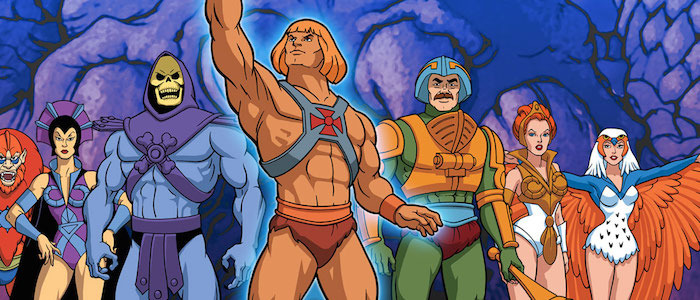 Well, this was unexpected.
The long-gestating (and I mean loooong) big screen reboot of Masters of the Universe has finally found its directors and it's a duo with whom you are almost surely unfamiliar: Aaron Nee and Adam Nee.
Variety has the scoop, but there's not much information beyond the hiring of the Nee brothers for the gig. If this indie duo seems like an odd fit, it's important to remember that this project has been seeking a director for years and that some of the more obvious names have already entered and exited (not to mention the many who have surely declined behind closed doors, because really, making a movie where the main character goes by "He-Man" sounds like a tough job).
The Nee brothers previously directed the 2006 comedy The Last Romantic and 2015's Band of Robbers, which re-imagined Tom Sawyer and Huckleberry Finn as grown men in a modern crime story. Yes, that sounds weird, and it's probably why they landed Masters of the Universe. If they can make that premise work, then surely the strange, fantastical landscape of this toyline turned animated series turned nostalgic touchstone will be a piece of cake.
Plus, their hiring falls in line with the modern studio thinking of handing a major tentpole to a green filmmaker fresh off a successful indie hit. Gareth Edwards got Godzilla, Colin Trevorrow got Jurassic World, and Jordan Vogt-Roberts got Kong: Skull Island. If you're optimistic, this means studios are taking an interest in promising young talents! If you're pessimistic, this means studios are looking for fresh filmmakers they can more easily manipulate. Pick your poison.
The Nee brothers follow in the footsteps of David S. Goyer, who wrote the script for this iteration of Masters of the Universe and considered directing before bowing out. Before him, McG had the job. Before him, Mike Cahill, Chris McKay, and Harald Zwart were all under consideration. And before that, it was Jon M. Chu. And that's before you even get into the revolving door of writers who have worked on this movie.
So yeah, Sony wants to get the ball rolling and they want to get it rolling now. They're coming off a very successful year (did you see how much money Jumanji: Welcome to the Jungle made?!), so they're striking while the iron is hot. And movies based on beloved toys and animated shows are still as hot as ever. Sure, Masters of the Universe may have flopped hard on its first journey to the big screen (the 1987 movie is a hoot for all of the wrong reasons), but this is a silly, colorful world that could provide an expansive canvas for filmmakers willing to make something weird and fun.
Then again, I've been writing about movies for long enough to know that Masters of the Universe tends to fall apart every six months or so. Let's see what happens.