The Morning Watch: 'Avengers: Infinity War' IMAX Featurette, 'Dumb & Dumber' Reunion On 'Conan' & More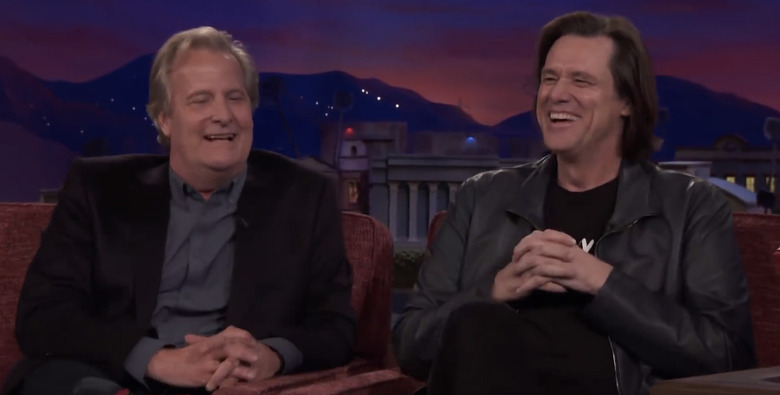 The Morning Watch is a recurring feature that highlights a handful of noteworthy videos from around the web. They could be video essays, fanmade productions, featurettes, short films, hilarious sketches, or just anything that has to do with our favorite movies and TV shows.
In this edition, a new IMAX featurette for Avengers: Infinity War shows the difference between the giant screen and your traditional movie theater. Plus, watch as Jim Carrey surprised Jeff Daniels by showing up during his appearance on Conan, and learn some things you might not know about Galaxy Quest.
If you haven't already bought your tickets to see Avengers: Infinity War, and you're still trying to figure out which format would be the best for your first experience, this IMAX featurette has the answer. Of course, if you haven't bought your IMAX tickets for Infinity War yet, you might have problems locking down tickets for opening weekend.
Jeff Daniels appeared on Conan to promote his new series The Looming Tower on Hulu, and he was surprised to see his old Dumb & Dumber co-star Jim Carrey stop by for a little reunion. These two are still great friends after all these years and their chemistry shines to this day, a chemistry which Dustin Hoffman apparently called to compliment Jim Carrey about. But that didn't stop Carrey from taking a jab at the accusations of sexual misconduct from Dustin Hoffman's career.
Finally, SyFy runs through some details you might not know about Galaxy Quest. For example, did you know that Tim Allen was hardly the first choice to lead the movie? Alec Baldwin, Kevin Kline and Steve Martin all turned it down before the Home Improvement start ended up with the part.