Surprising Turn For 'Westworld' Season 2 Revealed By Ed Harris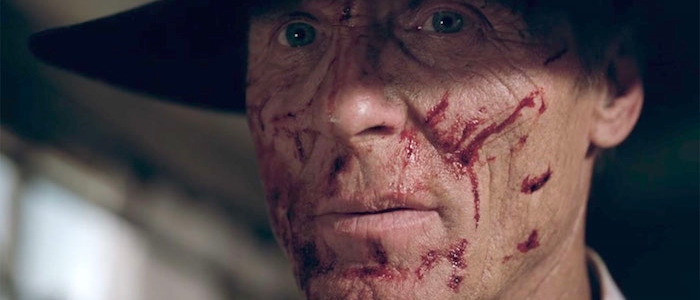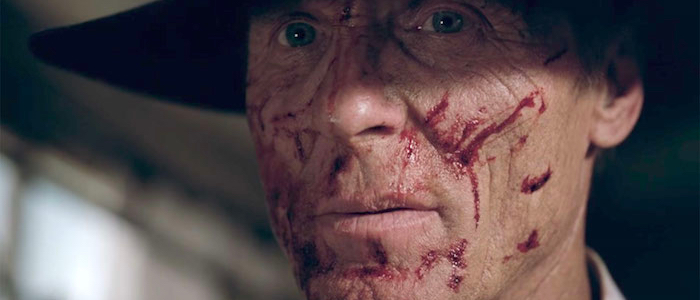 Ed Harris looks upon your Westworld spoiler concerns, and scoffs. The cast and crew behind Westworld have been mostly tight-lipped about what happens in season 2. Ed Harris, meanwhile, decided to spill the beans regarding some details about his mysterious character, the Man in Black. In other words, if you want to go into Westworld season 2 100% spoiler-free, turn back now. Spoiler alert ahead! The Man in Black Westworld season 2 details (and potential spoilers) are below.
Having seen the first five episodes of Westworld season 2, I'm kind of surprised Ed Harris let this particular bit of information regarding his character slip. But Ed Harris is a great actor who probably doesn't have time to worry about giving away spoilers, so I'll defer to him here. In Westworld season 1, Harris' character was something of a villain, and a mysterious villain to boot. He stalked around Westworld with a glint in his eye, ready to do harm to anyone who got in his way. In a sense, he was an antagonist on the show. That's not the case in season 2, however, and Harris isn't afraid to say so.
"I see him as a protagonist actually, yes," Harris said at the Westworld season 2 premiere. "Particularly this season. The maze is history. He's on a whole other track this year, and I think the track that he's on definitely makes him a protagonist. I'm worried about Season 3, to tell you the truth."
I won't give anything else away here, but Harris revealing his character is more of a protagonist this year than antagonist is a surprise that the show doesn't rush to confirm. None of the marketing has hinted at this, and it takes a few episodes in season 2 to realize the new path the Man in Black is on. That said, don't expect the Man in Black to go all soft and cuddly this season – he still has a mean-streak in him. Here's what I said in my Westworld season 2 review.
The Man In Black, in particular, begins to evolve from the show's scary heavy to more of a rounded – but still terribly flawed – individual. This gives Harris a lot more to do than scowl and act scary, and the actor is clearly relishing the additional character material. Harris has a thousand-yard-stare that's hard to beat, and there are several moments where the camera pushes in on his grizzled face and we get to watch the the conflict in his eyes as he mulls what to do next.
Westworld season 2 arrives on HBO on April 22, 2018.