'Stranger Things' Season 3 Casts Cary Elwes And Jake Busey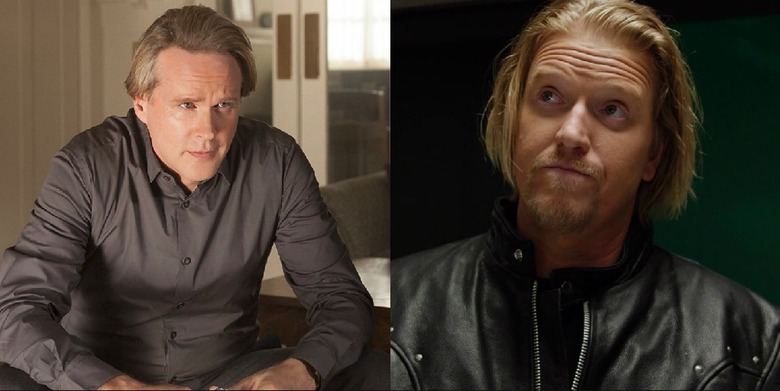 Hawkins, Indiana is getting a little more crowded. Cary Elwes and Jake Busey are joining the Stranger Things season 3 cast in a move that is sure to get your '80s nostalgia tingling once again. As you wished, of course.
Cary Elwes will step into the role of "Mayor Kline," described as a "handsome, slick, and sleazy ... classic '80s politician," Netflix announced at their What's Next event in Rome, according to The Hollywood Reporter.
Meanwhile, Jake Busey will play "Bruce," a journalist for The Hawkins Post who has a sick sense of humor and "questionable morals."
Both characters sound like classic '80s villains who will get in the way of the lovable gang of kids who have faced a lifetime of trauma at the hands of the Upside Down, the monster-filled alternate dimension that powers the series.
But it's also a perfect piece of stunt casting for Stranger Things, which has reveled in its callbacks and homages to '80s pop culture. Elwes is the most exciting casting here, having played '80s pop culture icon Westley in the 1987 fantasy-comedy The Princess Bride. And by icon, I mean everyone's '80s crush who definitely fostered many obsessions with black masks and men in tights. It'll be a big 180 to see him play the villain after his swashbuckling, heroic roles in The Princess Bride and Robin Hood: Men in Tights, but Elwes has made a career out of playing more villainous supporting characters in recent years.
As the younger actor, Busey has less of a connection to the '80s — except for his family name. Jake Busey is the son of Gary Busey, the '80s stalwart best known for his roles in Lethal Weapon and Predator 2. And this won't be the first time Jake Busey will be tapping into his father's legacy on screen — he'll be playing the son of his father's character in Shane Black's upcoming The Predator.
The plot for season 3 of Stranger Things remains under wraps, though Netflix has released a few key details. Executive producer Shawn Levy reveals that Mike (Finn Wolfhard) and Eleven (Millie Bobby Brown) will build their relationship, and that one of the biggest movies of the '80s, Back to the Future, will be referenced in the new storyline.
Hopefully, no six-fingered men will get in the way. Though new monsters definitely will.