John Mulaney Elevates An Average 'Saturday Night Live' With Help From Ben Stiller And Robert De Niro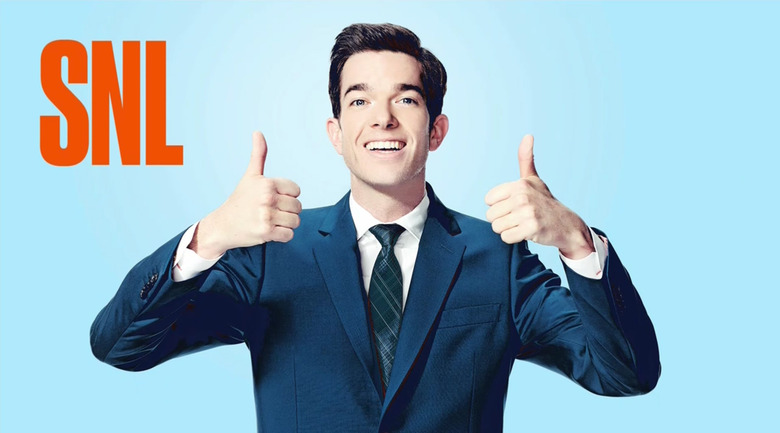 After writing for Saturday Night Live from 2008 to 2013, comedian John Mulaney returned to Studio 8H as one of the rare hosts who had only written on the sketch series rather than being a full fledged cast member. Due to his time spent on SNL, Mulaney had no problem with some of the issues that first-time hosts can struggle with, such as performing live, reading cue cards and hitting marks, but it wasn't exactly smooth sailing.
Even though John Mulaney knew exactly what he was doing, that doesn't mean the show was without hiccups here and there. Like any regular episode of SNL, there were good sketches, and there were bad sketches, but the former were so disappointing simply because of the potential by having Mulaney as host. Mulaney's awkwardly charming personality helps elevate some of the sketches, but otherwise, this felt like a mostly middling episode in the laughs department.
Let's run through the best and worst sketches from the John Mulaney hosted Saturday Night Live.
The Best
National School Walkout – The teens marching as activists for gun control may seem like they have their shit together, but let's not forget that they're still awkward kids at their core. Even brave students taking a stand against their government have to deal with hormones at the worst times, and Mulaney perfectly plays this sketch with his boyish demeanor and voice.
Note: It's interesting to see the change that was made to Mulaney's character between dress rehearsal and the live show. As you can see in the publicity still above (which comes from dress rehearsal), Mulaney originally had a different wig. But the hairpiece they went with for the live show was significantly better.
Switcheroo – John Mulaney has always had a soft spot in his heart for cheesy sitcoms of the 1980s and 1990s, and he sends them up with this sketch rebooting one of those "classic" TV shows from decades ago. The (fake) show was called Switcheroo, and it followed a father and son who switched bodies and had to figure out how to live their life. But while most body switch comedies deal with the mundane aspects of this kind of problem, Switcheroo took things in a troubling direction. While the set-up for this sketch is hilarious in the execution as we see it, there's still a part of me that feels like it could have gone even further. But even so, this was certainly one of the best sketches of the night.
Wild Wild Country – A good parody should be funny to someone even if they haven't seen what's being parodied. So while this spoof of the Netflix documentary series Wild, Wild Country is a perfect send-up of the source material in style and execution, the addition of Kenan Thompson's character among the cult proceedings makes it funny to audiences who haven't seen it. Of course, if you have seen the series, then it's that much funnier. Plus, bonus points for bringing Nasim Pedrad back for this one.
The Average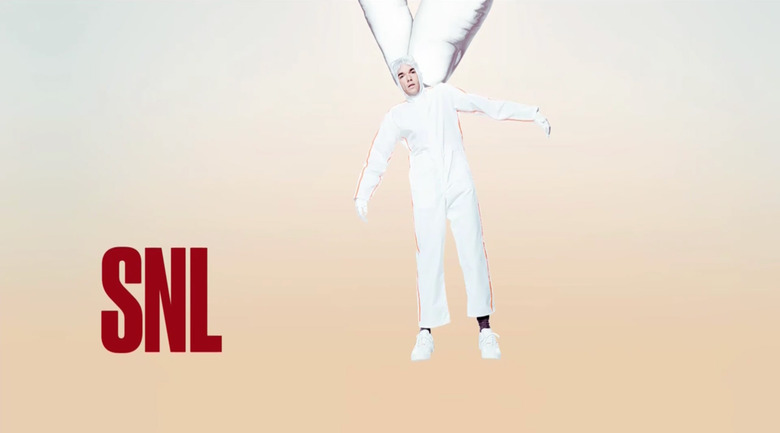 Meet the Parents – While the idea of bringing Ben Stiller and Robert De Niro back for a Meet the Parents style reunion as Donald Trump's lawyer Michael Cohen and investigator Robert Mueller sounds like an amusing and enticing prospect, the final product leaves something to be desired. The execution feels extremely forced, especially when they bring the "Can you milk me?" dialogue into play, and it's not nearly as funny as it could have been, in my opinion. At the very least Ben Stiller was fantastic as Michael Cohen.
Reality Intro – This basically feels like the Bravo version of the The Original Kings of Catchphrase Comedy sketch that SNL has delivered a few times before. Instead of having an endless line-up of comedians with catchphrases, we have a bunch of catty and sassy reality TV show characters. It's fast-paced enough to never get boring, but it also gets a little too repetitive without much cleverness, especially since it's not all that much more ridiculous than the real thing. But John Mulaney as gay twins is a nice touch.
Diner Lobster -Because this sketch didn't really do it for me when it aired live, it was originally going to be in the worst category. Some of that had to do with the stilted execution from when it aired live though, including a flub involving the sing-a-long text being completely off track from the actual singing. But in rewatching the sketch to see if they used the dress rehearsal version instead, I found myself appreciating the sheer ridiculousness of an elaborate Les Miersables musical recreation about ordering lobster from a diner.
The Worst
Drag Brunch – You would think that John Mulaney in drag as a waitress who looks like a rundown version of Kate Pierson from The B-52's or Peg Bundy from Married with Children would be enough to make a sketch work, but that's just not the case. While merely seeing Mulaney in this wardrobe brings some initial laughter, it wears off after the first 30 seconds or so. Then the sketch doesn't really go anywhere satisfying.
Horns – John Mulaney almost saves this sketch by being the deadpan, incredulous doctor, but Luke Null and Heidi Gardner keep it from gaining momentum. While there are a couple amusing moments in this sketch, the rest of the time it feels completely bland.
Bonus (Cut for Time)
Wedding Toast – I was hoping that Jack White would get in one at least one of the sketches, but unfortunately that sketch was cut for time. Honestly, I think this musical sketch is better than the Diner Lobster one, and John Mulaney's nonchalant questioning and reactions to the events makes it work even better. Plus, it's nice that Luke Null was able to do something hilarious again after having one too many duds for awhile.
Fish Dreams – It's always supremely frustrating when sketches that are this good get cut. It's a bit of a darker sketch, but the melodrama about the Fish Man form Shape of Water being a struggling artist who has had enough of the Hollywood life is so funny, especially when he keeps getting called Fish Man. And when you throw John Mulaney into the mix as his friend who finds major success, it's that much more satisfying. Plus, I love when it gets meta and Mulaney's characters is hosting SNL and marries Adam Driver. The sketch just gets better and better as it goes on. Again, it's a shame it got cut for time.
Weekend Update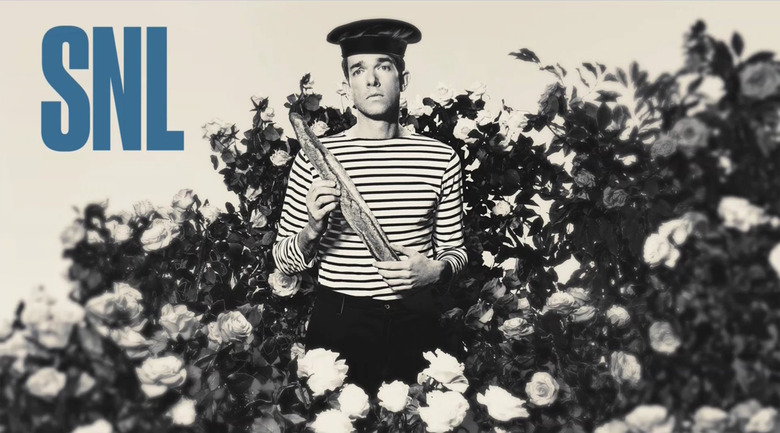 With headlines being rife for the mocking this week, Colin Jost and Michael Che did a fine job with their one-liner stories this week. It wasn't one of those times when the two had much interaction between them, but there were a couple of organic moments that I like to see when each of them reacts to the other's jokes.
Laura Ingraham – There doesn't seem to be a character from the political arena that Kate McKinnon can't pay well, and her rendition of the walking mouth dumpster that is Laura Ingraham is no exception. She's a bit of an easy target after her missteps online, but that doesn't mean it's not funny, especially when she starts touting the sponsors who have stuck around to still advertise on her garbage TV show.
LaVar Ball on Lonzo's Year – As someone who doesn't keep up with the sports world, my experience with LaVar Ball has only come from his previous appearance on Weekend Update. But the fact that I still find the character hilarious is a testament to Kenan Thompson's outstanding character work. The egotistical hype man's nonsensical ideas are hilarious, and Kenan's blind confidence in presenting them makes them even better. As long as the character is continually used in moderation, I could see him recurring for awhile.
The Host
Of course John Mulaney's monologue was going to be fantastic. That's how it usually goes whenever you have a seasoned stand-up comedian on the show as host. This material mostly comes from his upcoming stand-up special Kid Gorgeous, but he also had some new stuff in there that I hadn't heard yet, so that was a nice surprise.
However, when it comes to the sketches, it's clear that Mulaney has limited range. Much of the comedy he brings to the table as a sketch comedian is his deadpan delivery as a straight man in ridiculous situations. But his range, especially vocally, has limited capabilities when it comes to playing varied characters, making it difficult to build a variety of sketches around him. For example, you could have replaced him with anybody in the Lobster Diner sketch, and it would have been exactly the same. But thankfully, most of the sketches played to his comedic strengths, and that helped him shine a bit more than he otherwise would have. That's probably why he was never a full fledged cast member though.
The MVP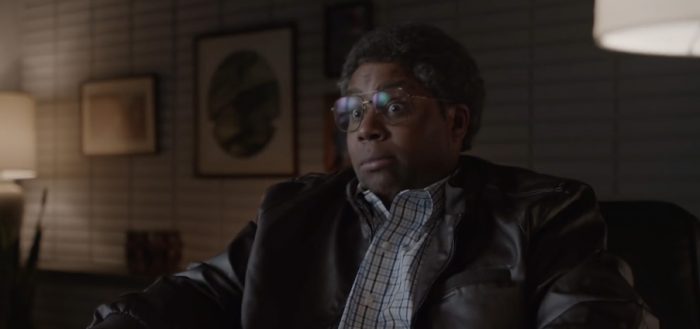 Kenan Thompson – There wasn't one particular cast member who stood out leaps and bounds more than the others, but Kenan Thompson had a good night thanks to his appearance as LaVar Ball, as well as one of the cult members in the Wild, Wild Country parody. He was even the best part of the Diner Lobster sketch. After all this time, Thompson is still hilarious, and he keeps finding new ways to bring the laughs.
The Final Word
Honestly, I'm a little disappointed that the John Mulaney hosted episode of Saturday Night Live didn't fare better. But maybe it's my own fault for thinking that it would be something amazing. Mualney has always been a writer first and a sketch comedian second, and his most successful work on-screen has been from his stand-up comedy or the sketches he's done with friends where he plays to his strengths as a performer. I just wish the sketches that did that during this episode were a bit better.
We'll be back in a few weeks after Donald Glover serves as host and musical guest on May 5.