'Broad City' Ending With Season 5, But Abbi Jacobson & Ilana Glazer Have More Shows Coming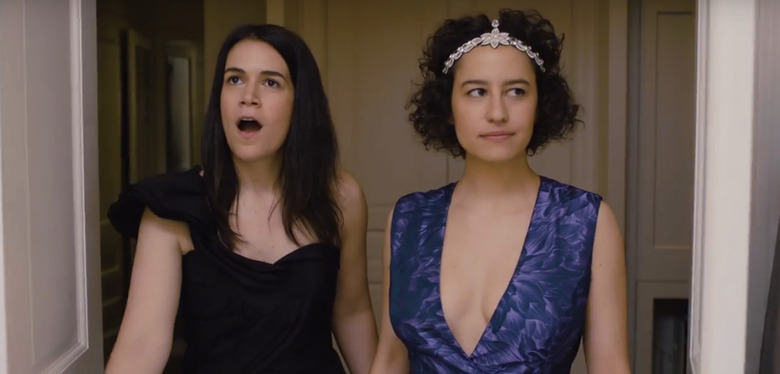 Abbi Jacobson and Ilana Glazer found fame four years ago when their web series Broad City became a full fledged original series on Comedy Central. Now that the show has raised their comedy profile to make them in-demand actress in both films and television, the two are ready to bring Broad City to an end with the show's fifth season. But that doesn't mean they're done bringing the laughs to Comedy Central.
Broad City Season 5 Ending the Series
Comedy Central recently announced that Broad City season 5 will be the final outing for Abbi Jacobson and Ilana Glazer as the two best friends trying to make it as best they can in New York City, even when everything and everyone seems to be against them. The characters are essentially exaggerated versions of the actresses themselves, inspired by their own friendship. And even though the Comedy Central series has only ran for five seasons, the web series ran for years before that, making it nearly a decade that Abbi and Ilana have been writing and playing these characters.
The two actresses made a joint statement for Comedy Central about the end of their series:
"Broad City has been our baby and first love for almost ten years, since we started as a web series. It's been a phenomenal experience, and we've put ourselves into it completely. Broad City's always had a spontaneous pace and feeling, and ending after season five honors that spirit."
Fans will have to wait a little while to see new episodes though, since the fifth season won't arrive until 2019. But don't worry, that's not the last we'll see of Abbi and Ilana at Comedy Central.
Abbi Jacobson and Ilana Glazer's New Comedy Central Shows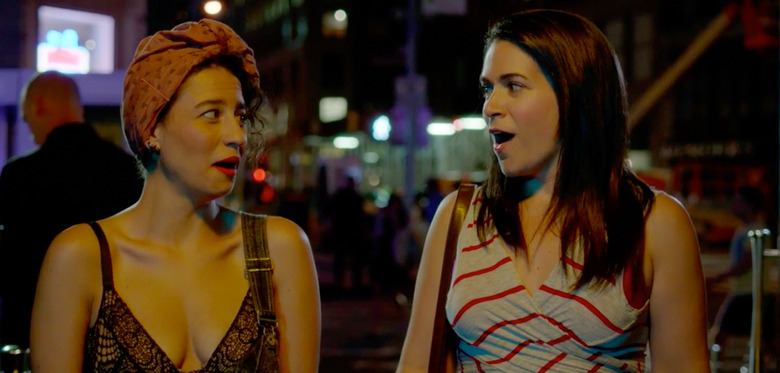 Along with the announcement of Broad City season 5, the folks at Comedy Central announced three new shows that will be executive produced by Abbi Jacobson and Ilana Glazer, who have sparked a new first look deal with Comedy Central. Here are the three new shows in the works:
Mall Town USA: An animated comedy that follows the afterschool misadventures of a 13-year-old girl navigating the complexities of life in the classic microcosm of American culture that is The Mall.Written and created by Gabe Liedman (Broad City, Brooklyn Nine-Nine) and executive produced by Abbi Jacobson and Ilana Glazer.
Platinum Status: Set in the hipster-heavy east side of Los Angeles, Platinum Status tells the story of professional back-up singer Noah (Eliot Glazer), a gay guy who's always felt left out of the "community." And after he's dumped by his boyfriend of ten years, Noah rebounds in the least likely way: by hooking up with a girl. With help from his friends Kevin and Mimi and guidance from his kinda-sorta-girlfriend Alexa, Noah tries to evolve both in the bedroom and the recording studio.Eliot Glazer will write and executive produce and Ilana Glazer will also executive produce along with Principato Young's Peter Principato and Brian Steinberg and Electric Avenue's Will Arnett and Marc Forman.
Young Professionals: At age twenty-four, David Litt became one of the youngest White House speechwriters in history. Described as the "comic muse for the president," Litt served as the lead writer for many of President Obama's most memorable comedic moments, and his recent memoir, Thanks, Obama, is a New York Times best seller. Inspired by Litt's coming-of-age in our nation's capital, Young Professionals follows five housemates growing up – personally, politically, and professionally – in the hopelessly absurd world of Washington, D.C.Written by and executive produced by Litt, with Abbi Jacobson and Ilana Glazer also serving as executive producers.
These all sound unique and promising in their own way, and they sound significantly different from what Jacobson and Glazer already accomplished with Broad City. Each show will bring a unique voice to Comedy Central and maybe they'll follow in the footsteps of the Broad City creators to land an even bigger comedy career.