Cool Stuff: The Incredibles Get A New Set Of Funko POPs, Mystery Minis & More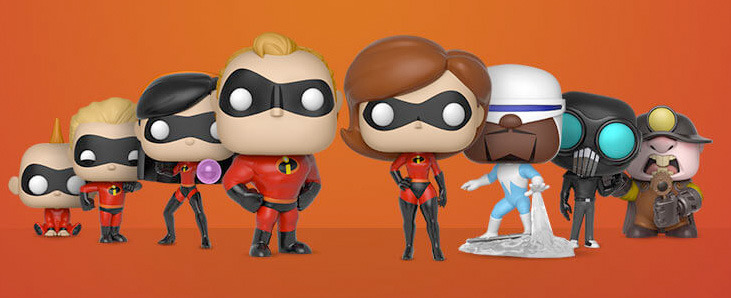 Walt Disney Pictures and Pixar Animation are finally bringing The Incredibles back to the big screen with their eagerly anticipated sequel this summer. A new trailer just debuted before the weekend, and we'll have a bunch of new details on the movie on Monday morning. But in the meantime, a slew of new merchandise from Funko has just been unveiled.
The arrival of Incredibles 2 means that a whole new line of Funko POPs figures are available, bringing the entire family of superheroes together along with their buddy Frozone and a couple villains as well.
Incredibles 2 Funko POPs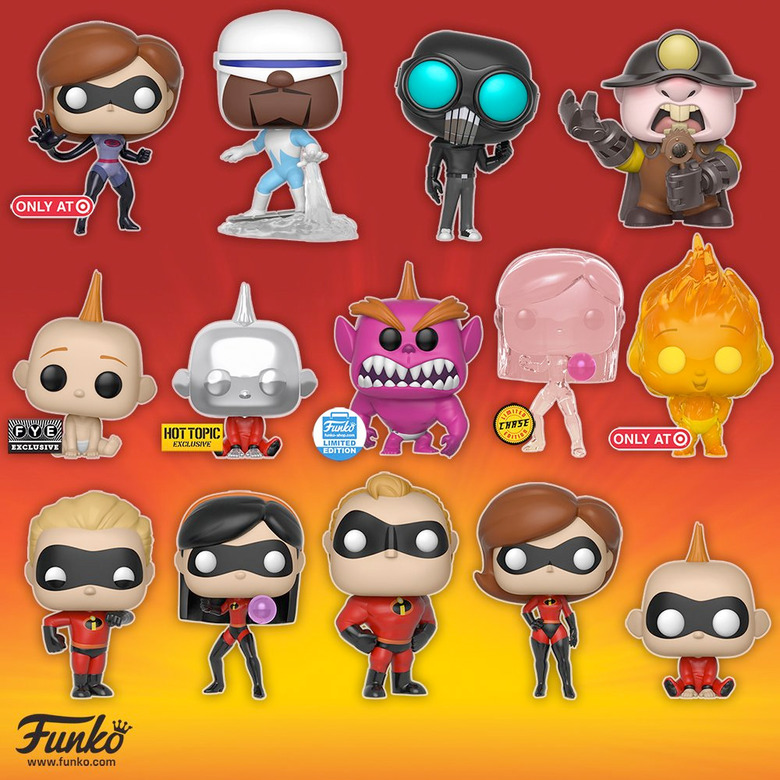 Funko unveiled their new line of Incredibles 2 Funko POPs before the weekend. This is the first time Mr. Incredible and Elastigirl have been made available as Funko POPs since 2011. They were among the early line of the collectible figures when the sculpts for characters didn't have a lot of variation in the the bodies. Along with the two heroes in their red super suits, you could also get Syndrome, Edna Mode and a version of Mr. Incredible in his classic blue and black suit. Now they're nearly impossible to find without spending hundreds of dollars to pick them up.
Thankfully, the new Incredibles 2 Funko POPs bring back Mr. Incredible and Elastigirl, and they've added Violet, Dash and Jack-Jack to the mix, the latter two having multiple versions you can only get at certain retailers. On top of that, Frozone joins the mix this time along with the new villain the Screen Slaver, as well as The Underminer, who appeared at the very end of the first film and gives our heroes a run for their money in the beginning of the sequel.
Incredibles 2 Mystery Minis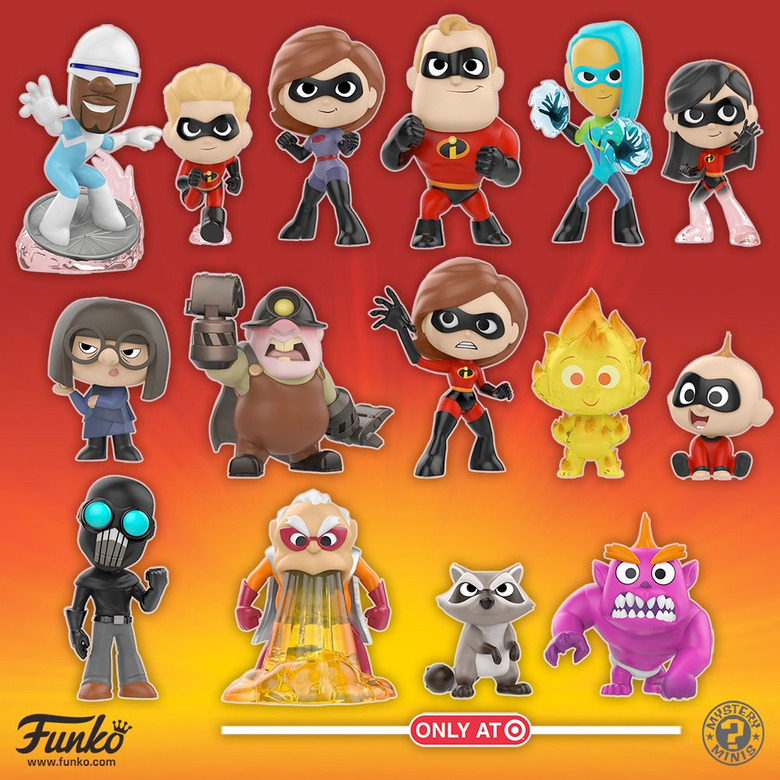 Here are some Incredibles collectibles that have never been made available before. The Mystery Minis line of figures is unique because you're forced to blindly buy figures in a small bag without knowing for sure which characters are inside. Of course, the experienced collectors know how to feel out the bag to determine who is inside, and it looks like that won't be too difficult to discern with the unique shape of these Pixar characters.
As you can see, in addition to the standard set of Incredibles characters, there's a new version of Elastigirl in her new suit, the new super named Voyd, the villains Screen Slaver and Underminer, and also another super that you'll have to wait to find out more about on Monday, April 16. Plus, there's a cute little raccoon that will have to deal with one of the Incredibles, but we can't talk about that just yet.
Other Incredibles 2 Funko Products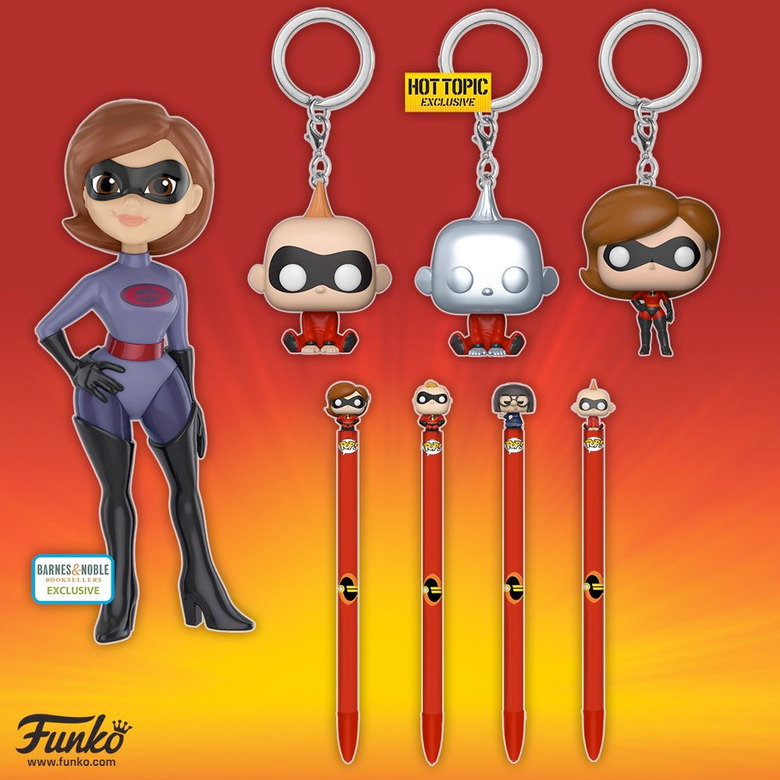 Finally, if you're looking to strap some of the Incredibles to your keys or pencils, Funko has some little products for you too. There's also a special version of Elastigirl from the female-geared line Rock Candy that you'll only be able to pick up at Barnes & Noble.
Helen (voice of Holly Hunter) is called on to lead a campaign to bring Supers back, while Bob (voice of Craig T. Nelson) navigates the day-to-day heroics of "normal" life at home with Violet (voice of Sarah Vowell), Dash (voice of Huck Milner) and baby Jack-Jack—whose superpowers are about to be discovered. Their mission is derailed, however, when a new villain emerges with a brilliant and dangerous plot that threatens everything. But the Parrs don't shy away from a challenge, especially with Frozone (voice of Samuel L. Jackson) by their side. That's what makes this family so Incredible.
Incredibles 2 arrives on June 15, 2018