'Aquaman' Cast Adds Randall Park During Reshoots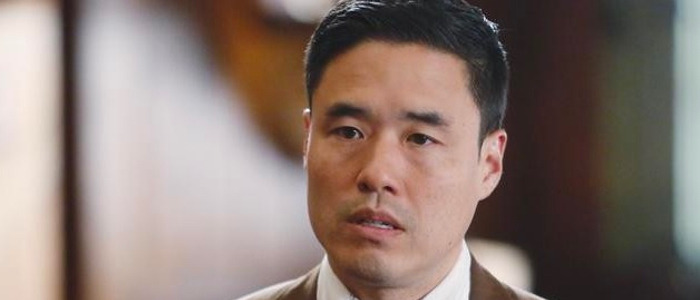 James Wan's Aquaman is currently undergoing some reshoots, and in the process, the film has added a new cast member: Randall Park. Park will play Dr. Stephen Shin.Aquaman is due out this winter, but there's plenty of time to fit in some reshoots. And that's exactly what director James Wan is doing right now as he preps the latest DCEU film. It seems during the course of the reshoots, Wan added Fresh Off the Boat actor Randall Park to the cast. Wan tweeted out the news.
Park will be playing Dr. Stephen Shin. I'll admit I'm a bit out of the loop when it comes to Aquaman comic characters, but thankfully, there are plenty of Wikis to assist me. The Aquaman Wiki says Shin "helped a young Aquaman develop his powers, but would later grow obsessed with finding out where the lost city of Atlantis was located." The character is also (in the comics at least) a friend of Aquaman's human father.
Park's addition to the cast is yet another reminder that actors can freely take part in both DC and Marvel movies, despite what some fans may think. Park will also appear in the upcoming MCU film Ant-Man and the Wasp.
Aquaman stars Jason Momoa as everyones favorite aquatic superhero bro. Other cast members include Amber Heard as Aquaman's love interest Mera, Willem Dafoe as Nuidis Vulko, Temuera Morrison as Tom Curry, Dolph Lundgren as King Nereus, Yahya Abdul-Mateen II as Black Manta, Patrick Wilson as Orm, Nicole Kidman as Atlanna, and Michael Beach as Jesse Kane.
Wan directs a script by Venom writer Will Beall. The film will follow the events of Justice League, but I wouldn't be surprised if the script mostly ignores what happened in that film to forge its own path.
Aside from casting news and a few photos, we haven't received much Aquaman news. In the past, director James Wan revealed that the film's technical elements were complicating the production slightly. "It's a very technically challenging shoot to be on," said Wan. "Working with water, and even the dry-for-wet sequences are very complex. ... Our equivalent of two people sitting around chatting in the underwater world is super complicated. You have to think about CG with the hair, and how their clothing moves, how are they floating, what kind of rig we put them on and all that stuff. "
Aquaman swims into theaters on December 21, 2018.
Aquaman finds himself caught between a surface world that ravages the sea and the underwater Atlanteans who are ready to revolt.