Sacha Baron Cohen Becoming 'The Spy' In New Netlfix Limited Series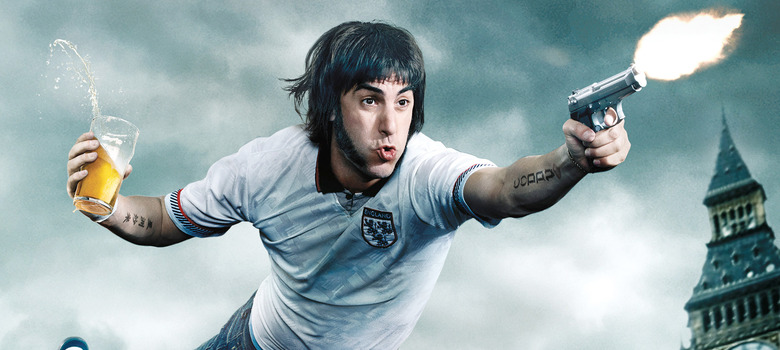 Sacha Baron Cohen is best known for his wild comedic antics as characters like Ali G, Borat and Bruno in faux documentary movies and TV shows where he behaves inappropriately in front of real people who have no idea that everything happening in front of them is one big joke. But now he's heading into dramatic territory with a new limited series at Netflix.The Spy is a six episode series that will see Sacha Baron Cohen playing real-life spy Eli Cohen (no relation), who worked for Israel in the early 1960s, going undercover in Syria.
Netflix announced the Sacha Baron Cohen spy drama series as a new project that will debut globally on Netflix everywhere (except in France where it will be on OCS). Cohen has traditionally been a comedic actor, dabbling in more traditional comedies like The Dictator and Talladega Nights: The Ballad of Ricky Bobby, musicals such as Les Miserables and Sweeney Todd: The Demon Barber of Fleet Street, and animated fare like the Madagascar franchise.
Cohen was born in Hammersmith, west London, but his mother was Israeli, giving him the perfect background to play the Israeli spy who infiltrated the high society of Damascus, Syria, rising through the ranks of their politics. The work of Eli Cohen is believed to have been key in helping shape the Middle East, and the intelligence he gathered before his arrest is said to have been an important factor in Israel's success in the Six Day War. We'd tell you more about his life, but we don't want to spoil how this story ends.
Funnily enough, the role will require Cohen to have a mustache that will call back to his days spent playing Borat. But he won't have those signature frizzy curls to go along with it, so hopefully that won't serve as much of a distraction from Cohen taking on a big dramatic role like this.
The Spy will be written and directed by Gideon Raff, who created the Israeli series Prisoners of War, which served as the inspiration for the Showtime series Homeland. You probably couldn't ask for a better name on the page and behind the camera for a spy thriller like this, and it will undoubtedly add to the authenticity of Eli Cohen's story.
For those interested, you can also get a dose of Sacha Baron Cohen on Netflix right now since he appears on Seth Rogen's recently released Hilarity for Charity special.