VOTD: How 'Justice League' Should Have Ended Hits The DC Heroes Hard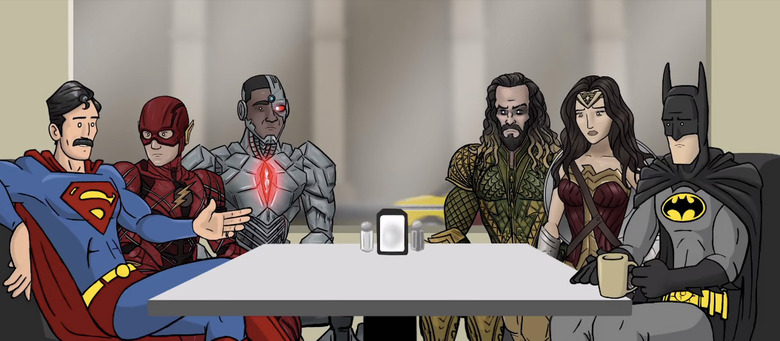 While Warner Bros. Pictures figures out how to proceed with the DC Extended Universe after the box office disappointment that was Justice League, the folks over at How It Should Have Ended are kicking the DC Comics superheroes while they're down.
Not only do they take shots at the threads that began in Batman v Superman: Dawn of Justice but end up going nowhere in Justice League, but they also mock the awful villain Steppenwolf, and continue to harp on Superman's awful mustache removal and more. Find out how Justice League should have ended below.
Watch How Justice League Should Have Ended
Even though there are plenty of moments mocked from the movie itself, it's when Superman and Batman return to their favorite cafe that ends all of the HISHE videos where things take a harsh turn and throw some heavy punches at Justice League and the entire DC Extended Universe.
The manifestation of a villain named Martha shows up to completely destroy the cafe, and he does more than hint at the fact that the DC Comics superheroes may never recover from their failures in Justice League. Even with the help of Green Lantern, the villain called Martha says they'll never be the heroes everyone loves again. That seems a bit hyperbolic and hopeless, but at this point, there's not much to be hopeful about except the continuation of the Wonder Woman movies and maybe the start of the Aquaman franchise. That's what we're holding onto for the time being, anyway.