Movie Mixtape: 6 Movies To Watch With 'Isle Of Dogs'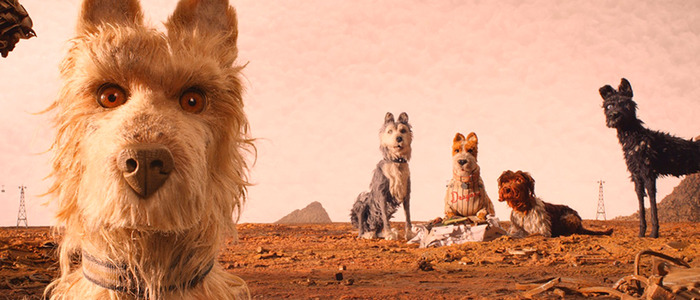 Isle of Dogs could have been set anywhere, but Wes Anderson chose Japan. A dystopian future version of Japan, that is, where the dog flu outbreak is so severe that all the doggos are banished to Trash Island.
His ninth feature, it's also a thoroughly Wes Andersony Wes Anderson movie that borrows several design and musical trappings from Japanese culture, generating much controversy.
However, this film offers us a great opportunity to check out a cornucopia of Japanese movies that echo Anderson's stop-motion style, canine subject matter and his favorite themes: family tension, daddy issues, and dry comedy.
Hachiko Monogatari (1987)
The undisputed champion of Japanese dog movies. (How's that for a niche?) This tragic melodrama directed by Seijirô Kôyama is based on the real-life story of a faithful Akita named Hachik? who continued to go to the Shibuya train station every day to greet his master, Ueno, for almost ten years after his master died.
It's also essentially a long-form commercial for Kleenex.
Hachik? was and is heralded as an example of loyalty. He was given a bronze statue (where he's depicted being reunited with his master because the artist wanted people to cry more, probably), and hundreds gather every March 8 to honor the dog's memory. If you're a fan of a certain Futurama episode about Fry's dog, it's an homage to Hachik?'s story.
Shisha no sho (2005)
Set in the 8th century when Buddhism was exported from China to Japan, this slow burn of gorgeous stop-motion animation is a lesson in the winding path fate may have in store for those open to wandering. It focuses on Iratsume (Rie Miyazawa), a young noble woman living a life of comfort who repeatedly copies down a sutra and is drawn to a mountain temple by the vision of what she thinks might be the Buddha.
It's a stirring tale with epic cinematography and a phantasmagorical moral at its heart.
Tokyo Story (1953)
One of the best films ever made, Yasujir? Ozu's delicate, heart-squeezing drama succeeds by not going over the top. Everything is done with a fine touch, presenting grown children perpetually too busy for their parents as a matter-of-fact tragedy. It's profoundly depressing. It happens every day.
Sh?kichi and Tomi Hirayama (Chish? Ry? and Chieko Higashiyama) take a train to Tokyo to visit their children, discovering that they aren't priorities in the son and daughter's busy lives. Sadly, it's the start of a journey into self-realization and obsolescence gilded in the effortless filmmaking of a master craftsman.
Like Father, Like Son (2013)
Speaking of daddy issues, Hirokazu Kore-eda's Like Father, Like Son wowed festivals with its tender complexity and humanity. In it, a middle class couple with a young son discover he was switched at birth and must decide whether to keep raising him or to swap for their biological child who's been raised by poor parents in a small town.
It's the kind of devastating subject matter that would trip up even great directors, but Kore-eda is better than great. The film stands as further proof of his status as an impeccable talent.
Samurai Fiction (1998)
A punk rock riff on the immortal genre, Hiroyuki Nakano's film is a big comedic hug to samurai flicks that borders on parody. It's hilarious, and has enough inside jokes to keep keen-eyed fans busy.
It also features Mari Natsuki as a casino owner who's not very good at poisoning people. The actress is probably best known to Western audiences as the voice of Yubaba in Spirited Away, but she's also one of the few Japanese actors in Isle of Dogs.
Film No. 4 (1966)
Butts. We can thank Yoko Ono's experimental phase for them.
It's crazy, but Ono has acted in very few feature films that have no connections to music. The first was a 1965 exploitation flick Satan's Bed. The second? Isle of Dogs, voicing "Assistant-Scientist Yoko-ono." She was also in an episode of Mad About You just to make it weirder.
But as you can see, she was a filmmaker in her own right, in addition to a ton of other artistic mediums. She followed the 5-minute short film version of No. 4 with an 80-minute feature, saying, "Most films, including what I make, you always have a background. And so I wanted to make a film that there's no background."
The Mix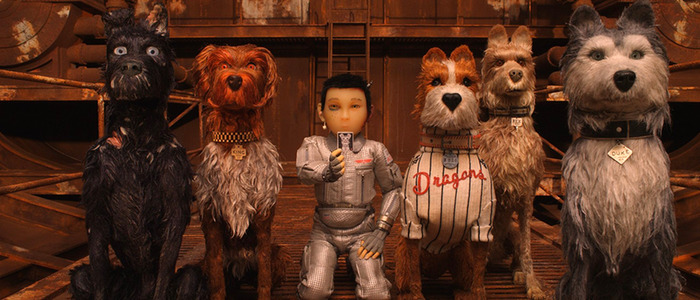 Japanese cinema is rich and vibrant. Period pieces and action are still front and center, but the day-to-day difficulties of normal life aren't far from the spotlight. Obviously this list could have included names like Kurosawa, Miike, Miyazaki, and Sono to barely swipe the surface.
Anderson stated that he set Isle of Dogs in Japan because he'd always wanted to set a movie there, because it's one of his favorite places. Hopefully, with these films offering a double feature, we can go beyond the sumo wrestling and taiko drums to get a fuller sense of that place.