This Week In Trailers: Surfer: Teen Confronts Fear, New Town Utopia, Racer And The Jailbird, Tiny Shoulders: Rethinking Barbie, Granny Project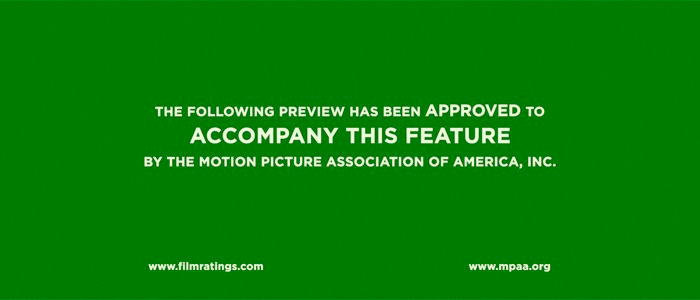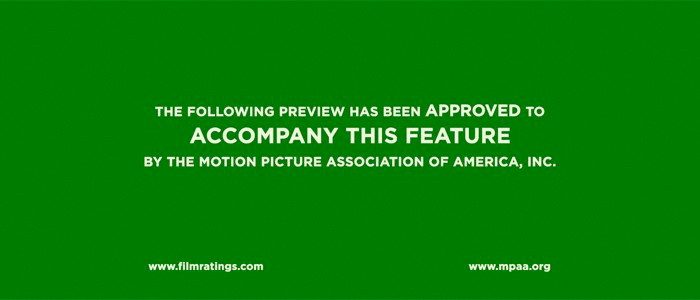 Trailers are an under-appreciated art form insofar that many times they're seen as vehicles for showing footage, explaining films away, or showing their hand about what moviegoers can expect. Foreign, domestic, independent, big budget: What better way to hone your skills as a thoughtful moviegoer than by deconstructing these little pieces of advertising?
This week we deeply examine a plastic toy, find out that granny has a secret, make sexy time with a partner in crime, discover a master planned community where you don't need to be 55 or older to visit, and see what some have called the next The Room.
Tiny Shoulders: Rethinking Barbie
Sociologically fascinating.
With her first feature documentary, The Other F Word, I instantly connected with director Andrea Nevins' way of looking at a topical subject. She broke down not just fatherhood but fatherhood through the eyes and lives of punk rockers. Her latest, an examination of Barbie dolls, is an interesting one in how it deconstructs the social construct of beauty. The trailer deftly navigates the establishment of what Barbie represented in the past and how it is running up against the present. When it comes to societal norms around body shape, intersectionality, and the female experience, this doll is quickly falling short. The trailer presents a compelling case why this should be vital viewing for anyone hoping to understand this doll's place in today's world.
Steamy.
Director Michaël R. Roskam has two solid films under his belt which many should know by now: Bullhead and The Drop. Personally, I was fonder of Bullhead, but his latest here looks like an incredible way to spend a couple of hours. Starring Matthias Schoenaerts of Rust and Bone and Adèle Exarchopoulos of Blue is the Warmest Color, this is the team-up I didn't realize I needed. It's fast, it's sexy, and these two are possessed by the kind of malevolence that only end badly for everyone. The visual flourishes, too, are hypnotic. Even though there is nothing more to comprehend here other than that these are bad dudes, it's just gripping viewing. Cannot. Wait.
There is something meditative about this trailer. Director Christopher Ian Smith isn't being coy, I think, with how he's presenting his documentary. He's certainly hiding narrator Jim Broadbent, but the entire trailer is composed of these visual odds and ends that don't make much sense on their own; that's OK, though, because they're like shapes your brain is trying to make sense of. I believe I have an idea of what has brought us here, but even if I'm wrong, I don't care because this is just a great trailer. We float in and out of these structures, and then, somehow, people are brought in to provide some context. However, the context doesn't really help because we're no closer to understanding everything by the end than we were in the beginning. No matter, though, as this is still a charmer.
Director Bálint Révész appears to touch on how what's past is prologue in a story of three grandmas. Not just any grannies but, "an English spy, a dancer from Nazi Germany and a Hungarian communist Holocaust survivor." What I like about the trailer is that apart from the rich histories of these women that will be explored this is also a documentary about memory. The way we enter this narrative is unique, with the reasons of what has brought us all here tucked in later on. Stick with it, though, because there is real passion for the subjects and it absolutely shows.
Surfer: Teen Confronts Fear
Vice wrote about the movie this week, and I had to share.
Apart from all the comparisons to how this might be the next The Room, lost in the discussion is how this trailer is downright nauseating. No disrespect to the content, but the multitude of video effects employed in a 60-second time span was enough to make it difficult to focus. Apart from the editing, director Douglas Burke also has an issue with communicating exactly what it is we are seeing. I think this is a movie about a kid overcoming his feelings about surfing, but there is so much more happening here. It's overwhelming, and, bad movie or not, this trailer is wildly ineffectual.
Nota bene: If you have any suggestions of trailers to possibly be included in this column, even have a trailer of your own to pitch, please let me know by sending me a note at Christopher_Stipp@yahoo.com or look me up via Twitter at @Stipp
In case you missed them, here are the other trailers we covered at /Film this week:
Lu Over the Wall Trailer – It's just not my jam
Cargo Trailer - Injects something interesting into this tired genre
A Quiet Place Trailer – I'm already convinced, my dudes
Cobra Kai Trailer – The more I see the more it looks like a Disney Channel production
Hilarity for Charity Trailer – Good trailer and good cause
Upgrade Trailer - Completely obnoxious
Future World Trailer – This is next level terrible
Night School Trailer – Nope
The Man Who Killed Don Quixote Trailer – The Chinese Democracy of films
Fahrenheit 451 Trailer – Not so sure of this
Generation Wealth Trailer – Frightening