'Deadpool 2' And 'Avengers: Infinity War' Posters Bring An Array Of Easter Eggs And Superheroes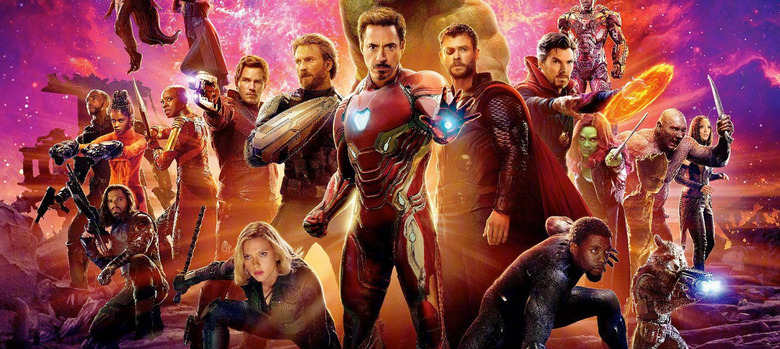 The start of summer blockbuster season is just around the corner. In fact, things will kick off a little early with the arrival of Avengers: Infinity War in their bumped-up release date of April 27. That gives Earth's mightiest heroes and their team-up with the Guardians of the Galaxy a little extra time to rake in the dough before the Merc with a Mouth arrives to take care of business in Deadpool 2 on May 18.
But both Avengers: Infinity War and Deadpool 2 can co-exist on the big screen this summer, and their marketing campaigns are in full swing, complete with several new posters that have arrived from around the globe. A couple of the posters feature Easter eggs while the others just feature an overwhelming array of superheroes. Either way, the audience wins.
Avengers Infinity War Posters
First up, here are a couple posters for Avengers: Infinity War from the marketing campaign overseas. Marvel Studios is certainly making sure to tout as many superheroes as possible on all their posters. That's all well and good, but we just wish that they would do something a little more aesthetically pleasing, perhaps involving some talented artists who create their work with their bare hands from scratch and aren't just shifting around various elements in Photoshop. But hopefully we'll see posters like that once the movie is in theaters.
Deadpool 2 Posters
Next, some simple Deadpool 2 posters recently surfaced. As you can see, one features Deadpool (Ryan Reynolds) with his two new buddies Domino (Zazie Beetz) and Cable (Josh Brolin), and he's bugging the hell out of them. Meanwhile, the other is specifically themed for the Easter crowd, which also works as a way of appealing to the Ready Player One crowd since that movie is all about Easter eggs.
Speaking of Easter eggs, Ryan Reynolds recently posted this image to Instagram: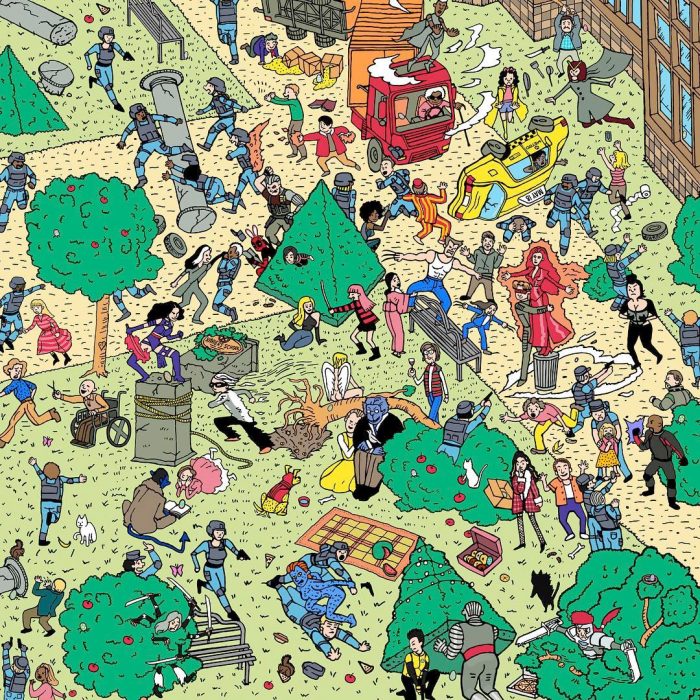 As you can see, it's a Where's Waldo-style illustration that is chock full of Deadpool and X-Men references. There are plenty more mutants than those who have appeared in the Deadpool movies so far, that's for sure. You'll see the likes of Psylocke, Jubilee, Rogue, Beast, Nightcrawler, Professor X, Magneto and more. Plus, Deadpool is hiding in there with bunny ears, though he looks like he's about to get punched by Cable. You'll also spot some X-Force members from the movie like Bedlam and Shatterstar.  Oh and on top of all that, see if you can find the literal tiny Easter eggs hidden in the image too. Have fun procrastinating on whatever you had hoped to accomplish today!