LOL: Learn How Luke Skywalker's Milk Dealer In 'Star Wars: The Last Jedi' Was Created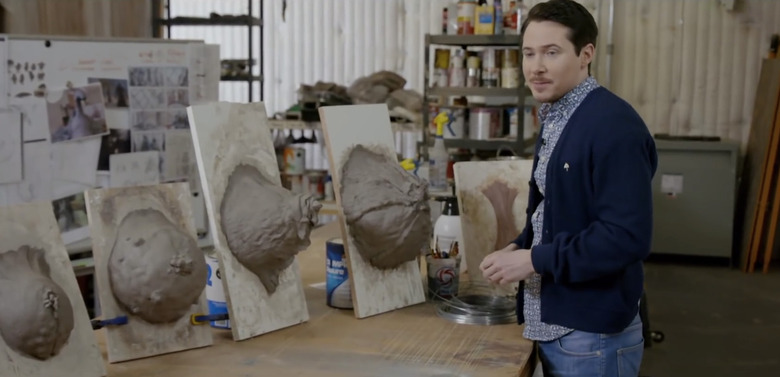 We may receive a commission on purchases made from links.
The home video release of Star Wars: The Last Jedi (now available on Blu-ray and DVD) gives fans an in-depth look behind the scenes of the making of the latest chapter in the sci-fi saga by way of the feature length documentary The Director and the Jedi. But there's one piece of production that fans have been dying to know more about: the seaside creature where Luke Skywalker gets his delicious green milk.
A new Star Wars: The Last Jedi featurette takes a close look at the creation of the creature known as the Thala-Siren. The creation of any new alien in the Star Wars universe is an extensive process, but this featurette shows how much thought went into the creation of this key species, especially when it comes to where the green milk comes from.
Watch the Star Wars The Last Jedi Milk Creature Featurette
In case you didn't realize it after the first minute, this featurette from Nerdist is not a real one from behind the scenes of Star Wars: The Last Jedi. While there is plenty of real footage from various featurettes regarding the creation of this creature (which actually had to be airlifted to the on-location set), the talking head portion with far too much talk about the mammal's nipples should give it away.
Honestly, for the first 45 seconds, I thought this was a legitimate featurette. It echoes the style of The Last Jedi featurettes so well, and the deadpan talking head sells it so well. But once he started running through the different kind of nipples that were considered for the Thala-Siren, I realized what was going on, and from then on it's hilarious.