VOTD: 'Phantom Thread' Deleted Scene Hits Daniel Day-Lewis With A Food Fight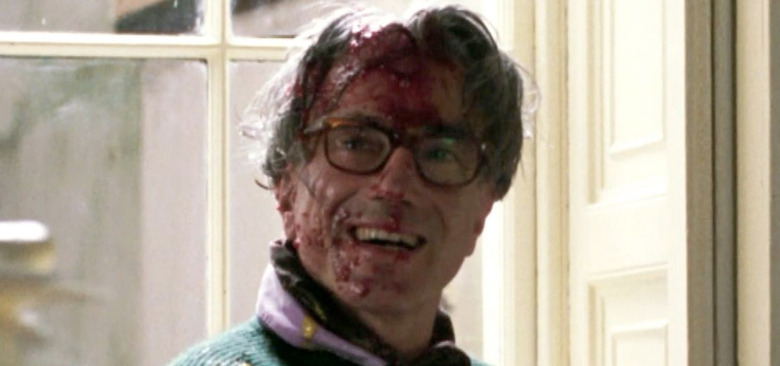 We may receive a commission on purchases made from links.
Phantom Thread is simultaneously delightfully wicked and deliciously wonderful, and it would have lived up to both those descriptors even more if a certain scene didn't end up on the cutting room floor.
Now that the film from writer/director Paul Thomas Anderson is available to buy on digital download (then Blu-ray and DVD on April 10), a Phantom Thread deleted scene has surfaced online featuring fashion designer Reynolds Woodcock (Daniel Day-Lewis) getting into a messy spat with his sister Cyril (Lesley Manville) at the breakfast table. A sibling disagreement they have escalates to a food fight where they're tossing tea and juice at each other, but things get even messier after that.
Watch the Phantom Thread Deleted Scene
It's a shame that we didn't get to see this messy yet adorable fight between brother and sister in the movie. It's playful yet assertive, as almost all interactions between Reynolds and Cyril were in this movie. Plus, it's yet another scene involving an array of tasty food that is every bit of a star in this movie as the actors themselves.
Set in the glamour of the 1950's post-war London, renowned dressmaker Reynolds Woodcock (Daniel Day-Lewis) and his sister Cyril (Lesley Manville) are at the center of the British fashion, dressing royalty, movie stars, heiresses, socialites, debutants and dames with the distinct style of The House of Woodcock. Women come and go through Woodcock's life until he comes across a young, strong-willed woman, Alma (Vicky Krieps), who soon becomes a fixture in his life as his muse and lover. Once controlled and planned, he finds his carefully tailored life disrupted by the scariest curse of all...love.
Phantom Thread is now available on digital download and hits Blu-ray and DVD on April 10, 2018.