Hollywood Hopes Saudi Arabia Will Be The Next Big Film Market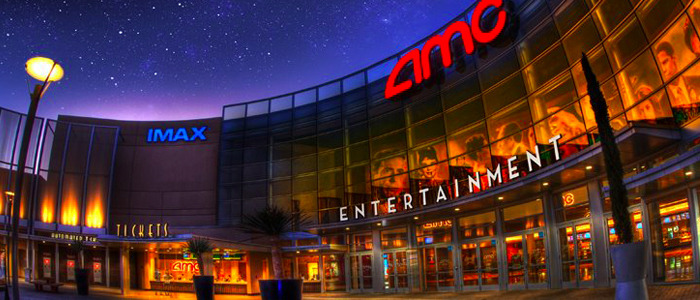 Earlier this year, the Middle Eastern country of Saudi Arabia lifted a ban on movies that had been in place for 35 years. And when Hollywood sees an opening, they go for it: a new report explains how U.S. and international exhibitors are racing to open theaters there in order to capitalize on an untapped marketplace. But will the Saudi Arabian box office be powerful enough that we'll start to see studios cater to it the way they have to China?
Variety published an extensive report about exhibitors' "mad dash" to open theaters in Saudi Arabia following 32-year-old Crown Prince Mohammad bin Salman's decision to lift the decades-long movie ban. Saudi Arabia has a population of around 30 million, and most of those people are under the age of 25; that means there's plenty of money waiting to be spent on going to the movies, and theater chains like AMC, iPic, Empire, Vue, CJ CGV, and Cinépolis are all competing to make sure that cash ends up in their pocket.
In the report, Variety claims "experts believe that in three years Saudi Arabia could produce $1 billion in revenue, and that by 2030 it could be among the 10 biggest film markets" on the planet. That would be a huge jump from no movies at all to being one of the world's 10 largest markets in just over 10 years. Will Saudi Arabia eventually rival China at the worldwide box office?
Will Blockbusters Begin Courting Saudi Audiences?
Over the past two decades, Hollywood studios have relied on the international box office to judge the true success of many major blockbusters. Part of the reason we've seen such a proliferation of CG effects-driven fare is because those movies "travel well" internationally – the dialogue doesn't matter as much as the action, which can be understood in any language. High-profile films like Iron Man 3 have gone out of their way to cater to the Chinese box office specifically, adding Chinese characters or jet-setting across the globe to film sequences there in attempts to secure the favor of that country's import board, which controls the limited number of Hollywood films that play there. But Hollywood's relationship with China has cooled a bit recently, and our government's planned tariffs could erect some economic barriers that might be difficult to overcome.
So will Saudi Arabia be the studios' next target? Will we start seeing Saudi actors or Saudi Arabian locations appear in the next big Marvel movie? Personally, I don't think so. Variety points out that Saudi Arabia is still a very conservative country (women were only recently granted the right to drive there), and movies which depict sexuality, homosexuality, and/or religious issues will likely be banned and "taboo scenes" may be censored or cut out altogether. China had (and has) restrictions for Hollywood imports as well – their regulations ban movies involving ghosts, for example – but Saudi Arabia's censorship requirements could end up being even more prohibitive for Hollywood studios.
It remains to be seen if, or how quickly, Saudi Arabia will become a major player at the global box office, but it'll be fascinating to see if studios are desperate enough for profits that they'll begin tailoring films to Saudi audiences. I'm sure we'll be hearing much more about this in the years to come, so we'll keep you posted.