New 'Incredibles 2' Poster Promises A Super Summer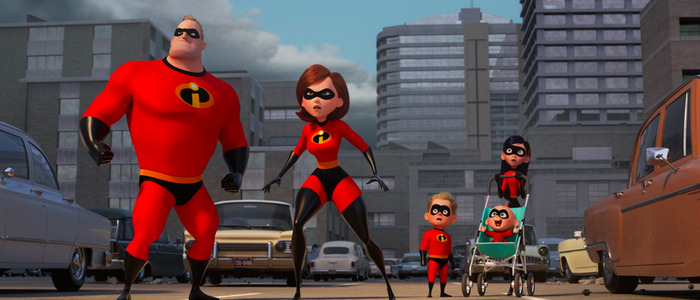 All your family vacations will pale in comparison to the summer that the Parrs are about to have. Incredibles 2 is gearing up for its highly anticipated summer release, dropping a new poster showing our favorite super family catching some rays.
See the new Incredibles 2 poster below.
A new Incredibles 2 poster has been making the rounds online. The sunny poster shows the Parr family in a tropical paradise, with tan lines and beachwear befitting the occasion.
"It's going to be an incredible summer," the tag line reads.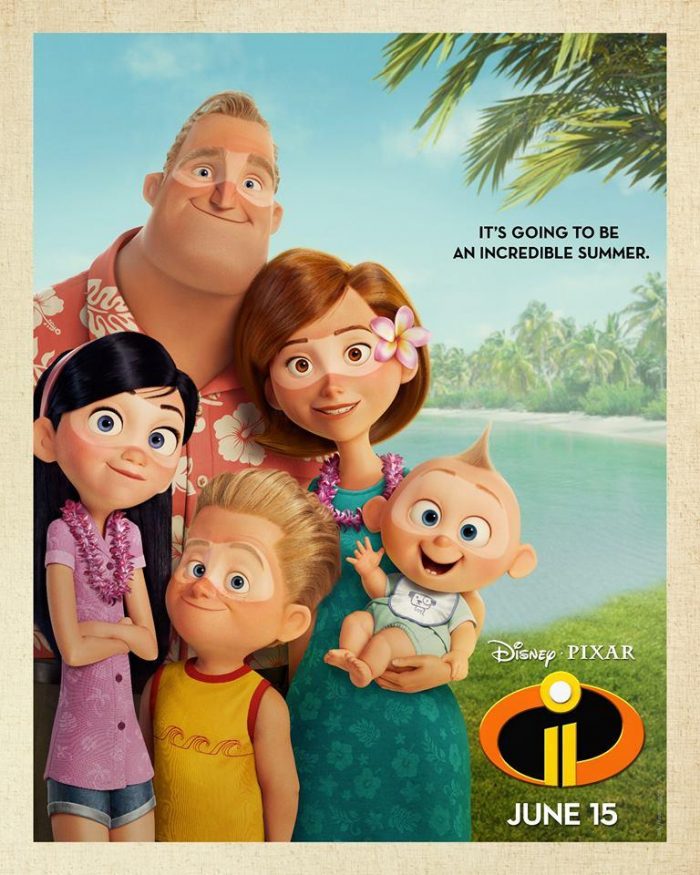 This is a great poster that gets right to the heart of what made The Incredibles so successful in the first place. The Parrs are just a regular family who happen to have superpowers, and their relatability is what helped make the 2004 film such a beloved classic.
Of course, the fun twist with this poster is that the tan lines match the shape of the family's superhero masks — which suggests that the family finished up a mission before hitting the beach. Work hard, play hard, right?
This is the latest piece of promotional material hyping up the upcoming sequel to 2004's The Incredibles, including a delightful trailer and teaser posters, as well as a McDonald's Happy Meal campaign.
The second film picks up immediately after the events of The Incredibles, following Elastigirl (Holly Hunter) as she dives back into superhero life, leaving Mr. Incredible (Craig T. Nelson) to take on domestic duties with the kids Violet (Sarah Vowell), Dash (Huck Milner), and Jack-Jack.
Samuel L. Jackson, and John Ratzenberger also return for the sequel, as well as director Brad Bird as Edna Mode. New cast members include Bob Odenkirk, Catherine Keener, Sofia Bush, Jonathan Banks, Isabella Rossellini, and Huck Milner.
Here is the official synopsis for Incredibles 2:
Helen (voice of Holly Hunter) is called on to lead a campaign to bring Supers back, while Bob (voice of Craig T. Nelson) navigates the day-to-day heroics of "normal" life at home with Violet (voice of Sarah Vowell), Dash (voice of Huck Milner) and baby Jack-Jack—whose superpowers are about to be discovered. Their mission is derailed, however, when a new villain emerges with a brilliant and dangerous plot that threatens everything. But the Parrs don't shy away from a challenge, especially with Frozone (voice of Samuel L. Jackson) by their side. That's what makes this family so Incredible.
Incredibles 2 is set to fly into theaters on June 15, 2018.