Spike Lee Is The Latest Filmmaker To Teach Through MasterClass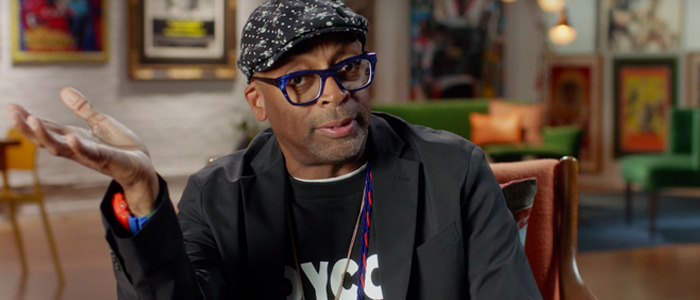 Following in the footsteps of fellow filmmakers Martin Scorsese, Ron Howard, and Werner Herzog, director Spike Lee (Do The Right Thing, Malcolm X, She's Gotta Have It) is the latest to sign up to teach classes through the online education company MasterClass. Anyone with an internet connection, an interest in filmmaking, and some cash to spare can watch videos of Lee relating his first-hand experience of making movies – including writing, financing, and more. Read more about the Spike Lee MasterClass below.
Spike Lee MasterClass
Lee has been teaching filmmaking at New York University for years, but this will be his first-ever online course available to anyone with a couple hundred bucks to spare. "There are no absolute truths in filmmaking and no one way to be a filmmaker," said Lee, artistic director and professor of NYU's Graduate Film Program. "I've learned in 30 years things that I can give back. I'm teaching this MasterClass because very few people get to sit in my classes at NYU, so this is an opportunity for me to share what I've learned with as many students as possible, no matter where they are in their film career."
Using examples from his own career, Lee's MasterClass will cover the tenants of screenwriting, producing, casting, working with actors, cinematography, film score, financing, and budgeting/scheduling. Considering how many hats he wore in the early days of his career, it's safe to say he knows a significant amount about what it takes to make a low budget film that speaks to people in a big way.
"Spike is one of the best in the world at telling stories that provoke and impact. His gift is using storytelling to tap into the heart of critical social and political issues, and still entertain," said David Rogier, co-founder and CEO of MasterClass. "His films have changed American culture. They make us question ourselves and our values. They break rules and help launch careers of some of the world's best actors and filmmakers. This class is for anyone who feels they have an important story to tell, and we're honored to capture his mastery to continue to inspire generations to come."
/Film writer Chris Evangelista enrolled in the Martin Scorsese MasterClass, and found it to be an incredibly rewarding and insightful experience. Even if you don't have any interest in making a movie yourself, taking this class might be worth it for diehard Spike Lee fans just to hear insights about making movies directly from the man himself.
Pre-enrollment for Lee's class is available now at MasterClass's official website, and the price is surprisingly low: it'll cost you $90 to enroll in lifetime access or $180 per year for the All-Access Pass, which grants unlimited access to all new and existing classes.