Another Elusive 'Guardians Of The Galaxy' Easter Egg Uncovered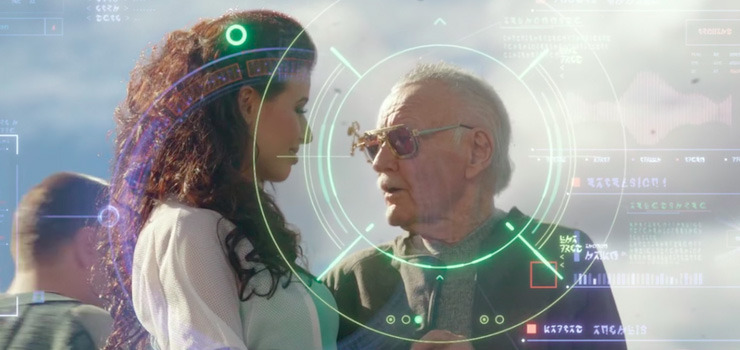 Back in September of 2015, director James Gunn said that the original Guardians of the Galaxy had an Easter egg somewhere in the movie that had yet to be discovered. Over a year later, fans hadn't been able to find it, and they were skeptical as to whether it even existed. But Gunn told one fan online if the Easter egg didn't exist that he would give them $100,000. So we're taking his word for it.
However, today an elusive Easter egg that had not yet been found in Guardians of the Galaxy was discovered. But did James Gunn confirm whether or not this was the big Easter egg that fans have been looking for years now?
The New Guardians of the Galaxy Easter Egg
Stan Lee's cameo in guardians. Two things. Firstly, the circled alien text spells 'Excelsior!' Secondly, that's the SKRULL LANGUAGE! Haven't seen this spoken about anywhere else. @JamesGunn @MarvelStudios pic.twitter.com/IHRE5LGwoO

— Dan (@danactual) March 26, 2018
As you can see, Twitter user @DanActual (via ComicBook.com) took notice of some of the holographic text that appears on screen when Rocket Raccoon is looking around Xandar for a new bounty. The text circled in the images is the Skrull language, and when translated, it says Stan Lee's signature catchphrase "Excelsior!" So have fans finally uncovered the final Easter egg in Guardians of the Galaxy? James Gunn responded on Twitter:
And there you have it. Even though it's not the Easter egg fans have been looking for (and this isn't the first time they've come away disappointed), it proves that there are still some that fans have yet to notice. That means they have to keep searching for that one special Easter egg. Perhaps it's an Easter egg that is staring us right in the face, and we'll all kick ourselves for having missed it. Oh, and don't forget that there's another hard-to-find Easter egg in Guardians of the Galaxy Vol. 2.