The Morning Watch: 'Pacific Rim Uprising' Anatomy Of A Scene, Terrifying Pennywise Robot & More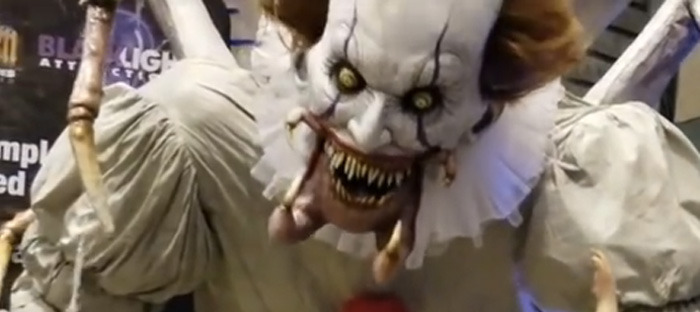 The Morning Watch is a recurring feature that highlights a handful of noteworthy videos from around the web. They could be video essays, fanmade productions, featurettes, short films, hilarious sketches, or just anything that has to do with our favorite movies and TV shows.
In this edition, director Steven S. DeKnight breaks down part of an action sequence from Pacific Rim Uprising. Plus, go behind the scenes of Broadway's "secret laboratory" where all the latest musicals like Frozen are rehearsing for the stage, and check out a massive Pennywise the Dancing Clown robot that will haunt your dreams.
Director Steven S. DeKnight talks about some of the creative decisions made in Pacific Rim Uprising, such as bringing outside elements into the holographic interface. He also discusses a storyline involving one of the characters that was once much more extensive but ended up being streamlined in the final movie.
This quick look behind the scenes (via New York Times) of one of Broadway's busy rehearsal spaces is more about stage than the screen, but since some of the musicals spotted in this tour of the "secret laboratory" include Frozen and Pretty Woman, we thought it was a fascinating glimpse behind the curtain before the show ever hits the stage.
Finally, this massive Pennywise robot will haunt your dreams forever. No, It wasn't just built for fun, but rather an animatronic prop that was being demonstrated by Unit 70 Studios at the TransWorld Halloween & Attractions (via io9), a show known for displaying the kind of features you might encounter in a haunted house. This would definitely be enough to scare the hell out of me.