'Jungle Cruise' Cast Adds British Comedian Jack Whitehall As Emily Blunt's Brother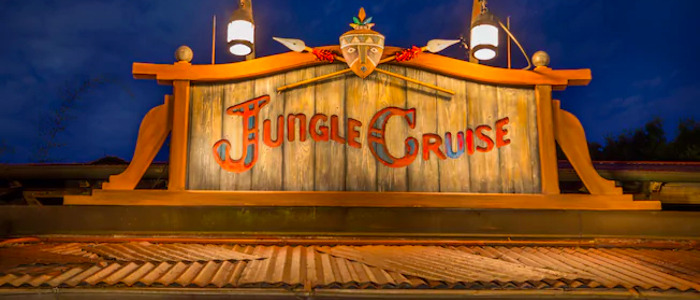 Disney's Jungle Cruise just added another passenger. British comedian Jack Whitehall will play Emily Blunt's brother in the adventure from director Jaume Collet-Serra. Dwayne "The Rock" Johnson stars.
Ever since Disney struck box office gold with Pirates of the Caribbean: The Curse of the Black Pearl, they've realized there's money in turning their theme park rides into feature films. The Eddie Murphy-starring The Haunted Mansion didn't turn out so well, but that hasn't deterred the House of Mouse. Their next ride-to-film adaptation is Jungle Cruise, helmed by Orphan director Jaume Collet-Serra. As the film continues into pre-production, Variety reports that the Jungle Cruise cast has a new addition: British comedian Jack Whitehall. Whitehall will play the brother of Emily Blunt's character. Whitehall appeared in Gary Marshall's Mother's Day, and will next be seen in Disney's The Nutcracker and the Four Realms. He'll also appear in the mini-series adaptation of Neil Gaiman and Terry Pratchett's Good Omens. 
Jungle Cruise film has been described as an "Indiana Jones-like adventure," with the Dwayne Johnson stepping into the globetrotting adventurer role. There are also reports that the film will be a period piece set in the past, and that the story bears a resemblance to the 1951 film The African Queen, starring Humphrey Bogart and Katherine Hepburn. We'll see about that.
Disney has been trying to launch a Jungle Cruise movie for years. In 2011, Toy Story stars Tom Hanks and Tim Allen were announced as stars for the potential film adaptation, but that fell through. Disney now hopes to turn this into a franchise – because of course they do.
The Jungle Cruise ride opened in 1955 at Disneyland Park and originally had an educational tone. In the early 1960s, Walt Disney introduced more drama and lighthearted scenes to the ride. Here's how the ride is described now:
Embark on a cruise where hippos, elephants and maybe even a headhunter await your arrival.
Trek to a forgotten tropical jungle outpost—home to suspended cargo nets, wooden crates and lanterns—and board a canopied tramp steamer for a tongue-in-cheek adventure led by a trusty skipper through some of the world's most treacherous rivers.
A True-Life Adventure
During your 10-minute journey, encounter awesome wonders of nature amid some of the world's most exotic locales. Highlights of your adventure include:
• The Amazon in South America
Drift past a canopy of green trees and flowering orchids where giant butterflies meet rushing waterfalls.
• The African Congo
Tour an abandoned Pygmy site, glimpse a massive python and snap a picture of a camp overrun by curious gorillas.
• The Nile River 
Behold bathing elephants, angry hippos and hungry lions—but be on the lookout for a tribe of headhunters, recently spotted in the area.
• The Mekong River 
Explore an age-old shrine, home to baboons, cobras and other wild creatures.
Along the way, take in lively narration from your friendly skipper, known for a brave heart and a clever joke... or two. It´s a ride you won't soon forget!
I have no idea how any of this will translate to a film, but I'm sure it'll make a lot of money – as most movies starring Dwayne "The Rock" Johnson do.
There's no release date set yet for Jungle Cruise, but the film is expected to begin shooting in May.