New 'Infinity War' Posters Assemble The Avengers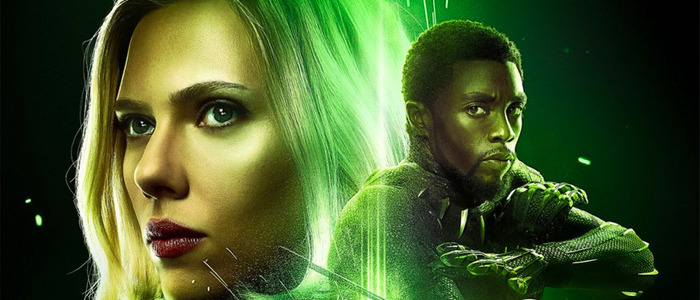 Marvel has assembled a whole new line of Avengers: Infinity War posters, breaking the film's many characters off into several teams. Like most Marvel posters, these leave a lot to be desired from an artistic standpoint, but there is still much for fans to enjoy here. See the Infinity War posters below.
You'd think that Marvel, a company that began its life creating comic books before blossoming into films, would have a better grasp on graphic design. Alas, most Marvel Cinematic Universe posters turn out to be a bit messy. These new Infinity War posters are no exception – they're cluttered and heavily photoshopped. If these posters were recreated as actual paintings, then they might be pretty cool. Still, I'm sure plenty of fans will enjoy these.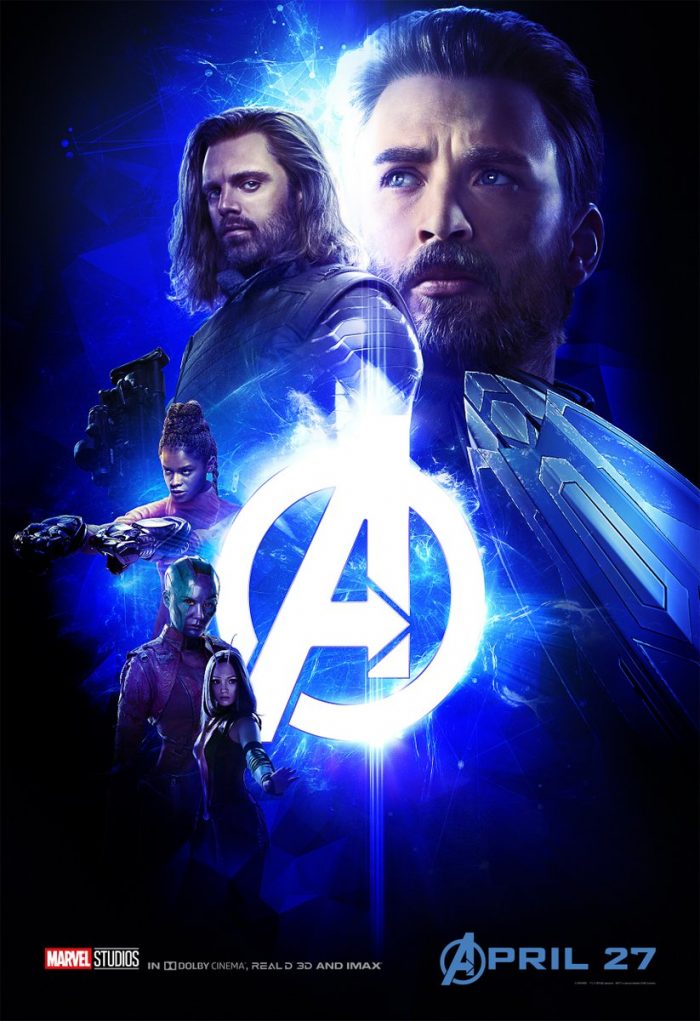 First, here's a blue-tinted poster with Chris Evans' bearded Captain America at the forefront. Cap is joined by Sebastian Stan's Bucky, now going by the monicker White Wolf; Black Panther break-out Letitia Wright as T'Challa's sister Shuri; Karen Gillan as Nebula, one of Thanos' daughters; and Pom Klementieff as Mantis.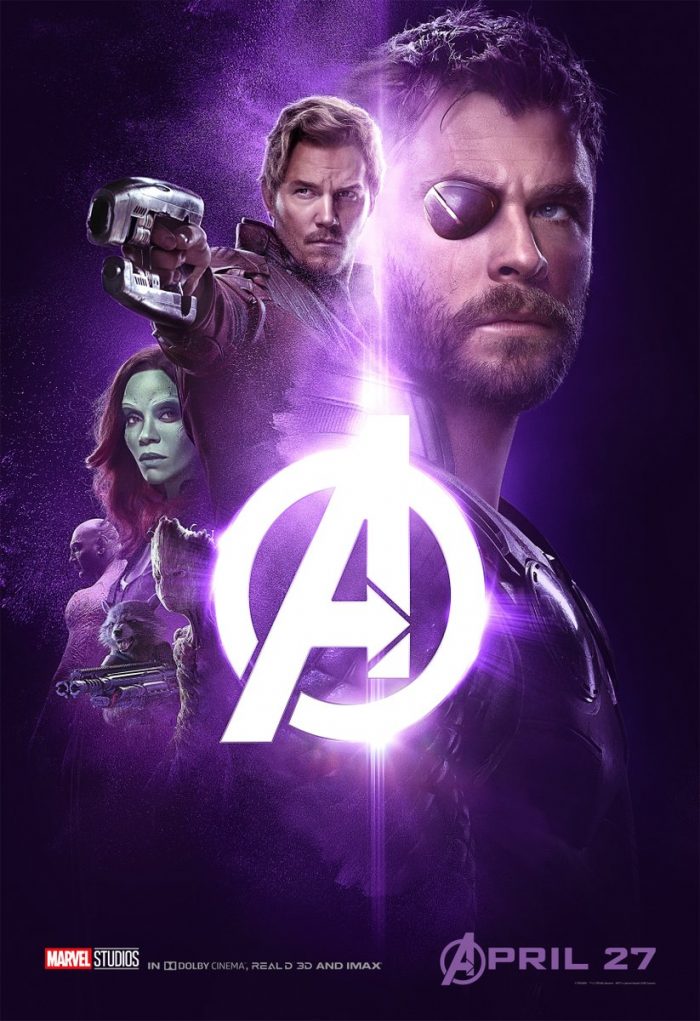 This poster is very Guardians of the Galaxy-heavy, with all the Guardians on display – Chris Pratt's Starlord; Zoe Saldana's Gamora; Dave Bautista as Drax the Destroyer; and then Rocket and Teen Groot round things out. That said, while this is very Guardians-centric, it's Chris Hemsworth's Thor who gets to be front and center. We know from trailers that Thor teams up with the Guardians, likely not too soon after the end of Thor: Ragnarok.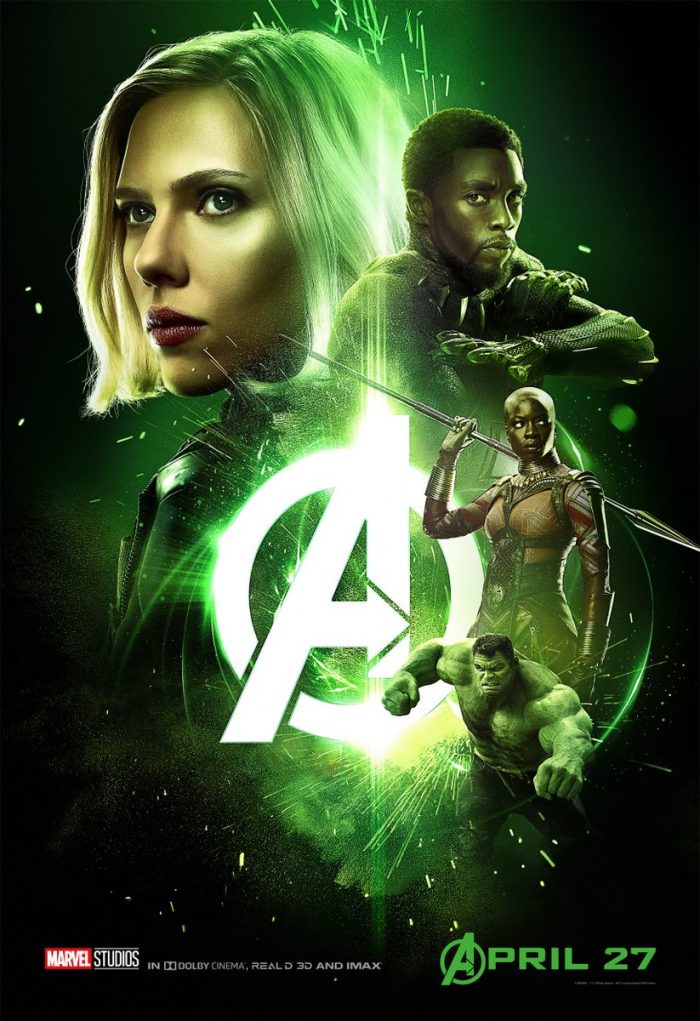 Scarlett Johansson's Black Widow leads this poster, which also features Chadwick Boseman as T'Challa/Black Panther; Danai Gurira's Okoye and the Hulk. Of all the posters, this feels the most random – are all these character teaming up for their own side-story? Where does Hulk fit in? I want to know more!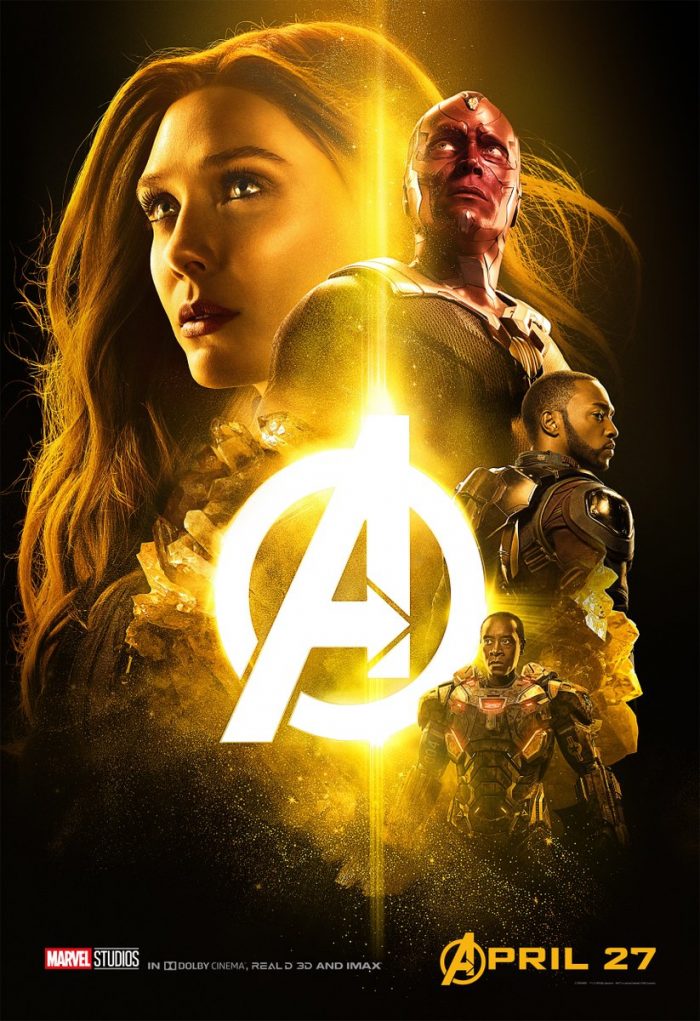 I don't really consider Elizabeth Olsen's Wanda Maximoff, AKA Scarlet Witch, to be a major player in the MCU, but here she gets to lead her own poster. Go figure. Also here: Paul Bettany as Vision; Anthony Mackie as Sam Wilson, AKA Falcon; and Don Cheadle as James Rhodes, AKA War Machine.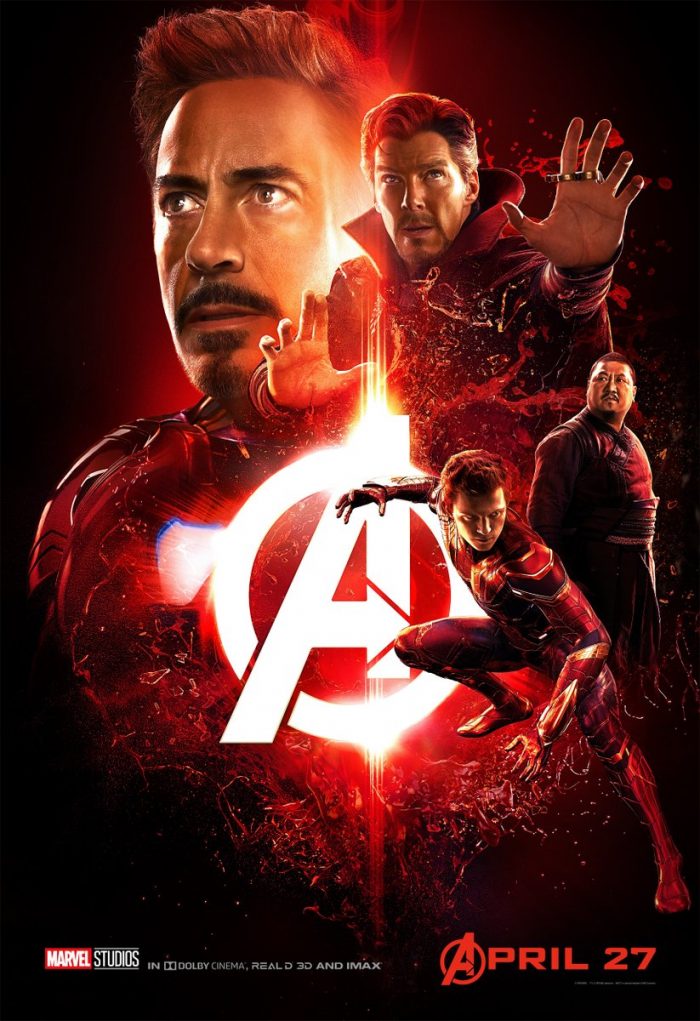 Last but not least, here's Robert Downey Jr.'s Tony Stark, AKA Iron Man. He's joined by Benedict Cumberbatch's Dr. Strange; Benedict Wong as Wong; and Tom Holland as Peter Parker, AKA Spider-Man. I'm a little surprised they didn't put Stark, Dr. Strange and Mark Ruffalo's Bruce Banner all on the same poster to keep the Science Bros angle going. However, it should be noted that these are the main MCU heroes based out of New York City.
The best thing I can say about these posters: they're colorful. There are a lot of colors here, and that cannot be denied! Also: still no Hawkeye here. Sorry, Hawkeye.
Avengers: Infinity War smashes into theaters on April 27, 2018.
An unprecedented cinematic journey ten years in the making and spanning the entire Marvel Cinematic Universe, Marvel Studios' "Avengers: Infinity War" brings to the screen the ultimate, deadliest showdown of all time. The Avengers and their Super Hero allies must be willing to sacrifice all in an attempt to defeat the powerful Thanos before his blitz of devastation and ruin puts an end to the universe.