'Succession' Trailer: Adam McKay Puts The Diss In HBO's Dysfunctional Family Drama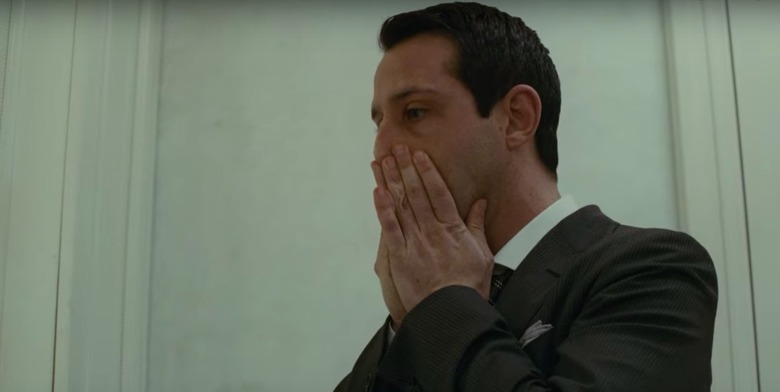 You can't always choose your family. But you can choose whether to wage a corporate war against your family members in a fight over control for the biggest media conglomerate in the world.
Adam McKay takes family dysfunction to another level in the new HBO drama series Succession. The Big Short director takes his brand of acerbic wit and excessive cursing to TV with the series about a power-hungry family vying for control of the corporation headed by the aging patriarch (Brian Cox).
Succession Trailer
While the first Succession trailer gave the spotlight to Brian Cox's ruthless corporate CEO and deadbeat dad Logan Roy, the new teaser trailer focuses on his power-hungry kids. Played by Jeremy Strong, Kieran Culkin, Sarah Snook, and Alan Ruck, Roy's heirs apparent grab and grasp for power over their father's company. That includes a lot of insults thrown each other's way, in McKay's signature acidic humor.
Unfortunately, this trailer so efficiently straddles the line between comedy and drama that it all turns into a sort of gray...blob. Visually the series looks incredibly muted, nothing like McKay's zippy depiction of the housing market crash in The Big Short. Instead, Succession somehow seems make a compelling family political drama seem boring. But given the talent behind-the-scenes, I hope I'm proven wrong.
Created by Jesse Armstrong, Succession is executive produced by Adam McKay, Frank Rich (HBO's Veep), Kevin Messick, Will Ferrell, Jane Tranter (HBO's The Night Of) and Mark Mylod (HBO's Entourage).
Succession also stars Nicholas Braun, Matthew Macfadyen, Hiam Abbass, Peter Friedman, and Rob Yang.
Here is the official synopsis for Succession:
The Roy family controls a global media and entertainment empire, but when patriarch Logan Roy (Brian Cox) announces he's stepping down as head of the company, the family is forced to contemplate their next moves.
Succession premieres on June 2018 on HBO.