'The Big Sick' Director Michael Showalter Plans Christmas Comedy With Jessica Chastain & Octavia Spencer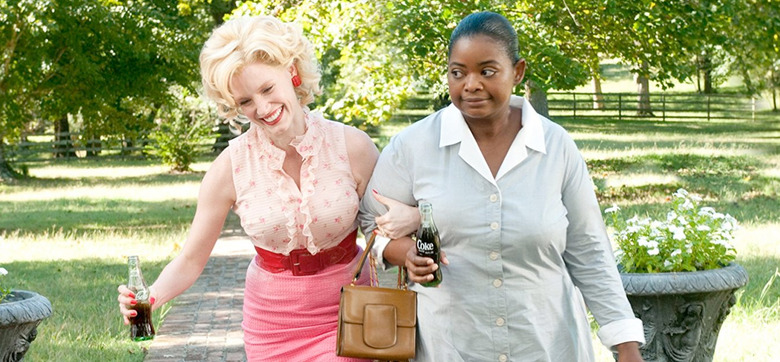 We may receive a commission on purchases made from links.
Director Michael Showalter is coming off plenty of acclaim for directing the consistently and frequently praised romantic comedy The Big Sick from last year (it's on Amazon Prime right now if you haven't seen it). It was his third film behind the camera, and it continued his meteoric rise in quality as a filmmaker following his charming work on Hello, My Name is Doris and his satisfying romantic comedy The Baxter. And now he's lined up what will be his most high profile project yet.
Universal has set Michael Showalter to be at the helm of an untitled Christmas comedy starring Oscar nominee Jessica Chastain (Molly's Game) and Oscar winner Octavia Spencer (Hidden Figures). So what will the movie be about?
Variety has the brief details on the new project that sparked a bidding war between Universal, 20th Century Fox and Paramount Pictures with the former coming out on top. The original treatment was written by Jessica Chastain and writer Kelly Carmichael with Crazy Rich Asians screenwriter Peter Chiarelli taking on full writing duties.
The Christmas comedy has a pretty familiar premise as it follows Chastain and Spencer as two women fighting the elements to make it home for Christmas. Could we be looking at a female Planes, Trains and Automobiles? If that's the case, this sounds like it could be pretty damn fun for me, even if Jessica Chastain and Octavia Spencer aren't exactly who comes to mind when I think of hilarious actresses leading a holiday comedy.
Spencer has more comedic experience thanks to her turn taking bit parts in various films over the years, but Chastain isn't really known for her comedic exploits. However, the two did make quite a delightful pair in the adaptation of The Help back in 2011, which served as a career-elevating project for both of them in different ways. Maybe this will expand the scope of their careers even more.
Chastain will also be producing the film through her Freckle Films production banner, and treatment writer Carmichael will also produce with Celine Rattray and Trudie Styler, as well as Maven Pictures.
Under normal circumstances, this would sound like a typical Christmas comedy that doesn't spark much interest. But having a director like Michael Showalter on board with two Oscar nominated actresses in the lead and a script that started a bidding war is enough to have me curious to see how it turns out.