Theme Park Bits: Star Wars Nite, The Trouble About The Redhead, And Marvel Conquers All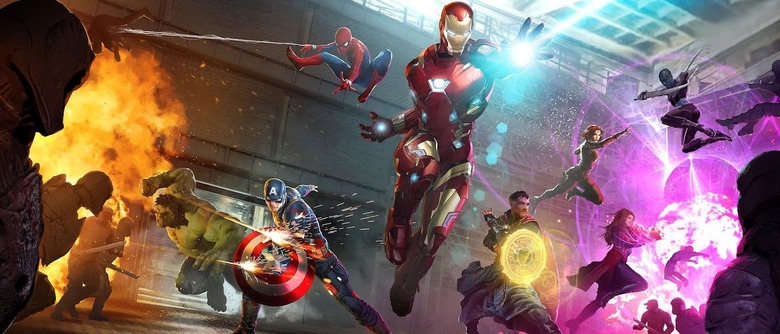 In this edition of Theme Park Bits:
Get details on a slate of events planned through the end of this year at Universal Orlando.
Find out which characters you will be able to meet at Toy Story Land in Walt Disney World.
Disneyland's Star Wars Nite is effectively the new "Star Wars Eve" for Star Wars Day 2018.
See video of the new animatronic redhead in the Pirates of the Caribbean ride at the Magic Kingdom.
Was it "love conquers all" or "Marvel conquers all?" I can never remember the exact quote.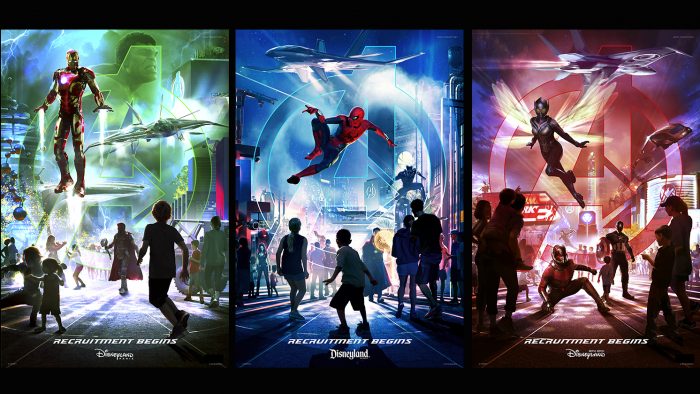 The big news this week, if you somehow missed it, is that Marvel Land is officially on deck for Disney California Adventure, Hong Kong Disneyland, and Walt Disney Studios Park in Paris. Read our post on that bombshell here and also our post on the intriguing possibility of Black Panther's Wakanda being planned for Walt Disney World.
They're ready. Are you? #FastFuriousRide pic.twitter.com/S0vGYtVMeC

— Universal Orlando Resort (@UniversalORL) March 22, 2018
Universal always seems to get short shrift, so let's talk about it up front this week: specifically, how Universal Orlando has been teasing its upcoming Fast & Furious Supercharged attraction. The ride is set for spring, but flowers are already in bloom and with no word yet on an official date, sites are left to say that it "could be opening any time now." Based on an existing attraction at Universal Studios Hollywood, it appears they're going to drop this Florida ride clone like a surprise Beyonce album.
It's never too early to start planning for a #HolidayLikeThis.

Learn more at https://t.co/EjGIBnXlJb pic.twitter.com/DYZUqa8GPt

— Universal Orlando Resort (@UniversalORL) March 22, 2018
Details are more concrete for the 2018 edition of Rock the Universe, which sees Florida's biggest Christian music festival return to Universal Orlando on September 7 and 8. Looking ahead to Christmas, the resort has also announced its returning line-up of holiday festivities for November 17, 2018, to January 6, 2019. More info on that here, if you want to start getting your vacation planned.
Spyglass Grill is now open at Disney's Caribbean Beach Resort! Details: https://t.co/3S67veBCN9 pic.twitter.com/sWzSMXvK8B

— Disney Parks (@DisneyParks) March 19, 2018
If Walt Disney World is more your jam or you want to combine a trip there with your trip to Universal later this year, then be advised that tickets are on sale for the 2018 edition of Mickey's Not-So-Scary Halloween Party and Mickey's Very Merry Christmas Party at the Magic Kingdom. You don't have to book a room at Disney's Caribbean Resort, but if you do, then you'll be in close proximity to the new Spyglass Grill, where you can chow down on "popular American foods infused with classic Caribbean flavors."
Tomorrowland is about to undergo some repainting, merchandise cart closings, and streetmosphere  changes as the land begins making way for the new TRON Lightcycle Power Run attraction in 2021. Your last chance to meet iCan the Robot and buy souvenirs from the Claw and Aliens spacecraft stand are April 7 and 8, respectively.
Inside Toy Story Land at Disney's Hollywood Studios, you'll have the chance to encounter some of your favorite characters from the Disney•Pixar "Toy Story" films! https://t.co/DeRH5bZUhO pic.twitter.com/h9P2pzrTPy

— Disney Parks (@DisneyParks) March 22, 2018
With Toy Story Land opening soon at Disney's Hollywood Studios, it would make sense if the Buzz Lightyear meet-and-greet eventually rocketed away from Tomorrowland, too. This week, Disney Parks Blog revealed that Buzz, Sheriff Woody Pride, and Jessie the Yodeling Cowgirl will be doing daily character greetings in Toy Story Land.
Sneak Peak #ToyStoryLand WOODY's ROUNDUP, ONLY IN #ShanghaiDisneyland #SHDL #上海ディズニーランド pic.twitter.com/vSZGe2U6vC

— DONGDONG (@gourmetdyy) March 2, 2018
Shanghai Disneyland is only about a month away now from the opening of its own Toy Story Land. The resort will hold a ceremony on the morning of April 26 to celebrate the grand opening before the new land starts officially welcoming guests at 1:00 p.m. Cast Members and lucky invitees will get a head start of a few weeks, testing rides and food as the land conducts trial operations. Pictures have already popped up on social media indicating that they may be letting in some lucky guests for soft openings, too.
Prepare for May the Fourth this year with @Disneyland's Star Wars Nite. https://t.co/8oaP6wrP2J pic.twitter.com/L5WeKCeSvR

— Star Wars (@starwars) March 16, 2018
You can now get a look at Cast Members costume designs for the future Pixar Pier at Disney California Adventure. Over at Disneyland, Star Wars Nite has been announced as the next night in the Disneyland After Dark series. The event will be held on May 3, carrying over until one o'clock in the morning and thereby allowing fans to ring in the first hour of Star Wars Day at Disney. May the Fourth be with you.
Pirates of the Caribbean has reopened at Walt Disney World and no longer will the buxom wench once known as the redhead be sold into slavery. In the new version of the classic auction scene, "the familiar redhead figure has switched sides to become a pirate named Redd, who's just pillaged the town's rum supply and has something to say about it." We've got a separate post with video of the ride update, and TheTimTracker was also there the day of the ride's reopening, as you can see in the video below.
If anyone has trouble catching what the animatronic figures are saying, Kenny the Pirate has a full script for the new scene pieced together from multiple rides on the updated attraction. The gist of the new scene is that the lead pirate is now trying to auction off hens.
Fans are throwing shade at the lameness of some of the new lines, like "A hen for a ten," but it's actually somewhat amusing, the stubbornness with which the auctioneer attempts to unload these hens. No one wants to listen to him, however. They're only interested in the rum. Thus the familiar old line "We wants the redhead" has become "We wants the rum."
— BlogMickey.com (@Blog_Mickey) March 19, 2018
Some have theorized, based on the similarity between their faces, that Redd is actually a figure recycled from The Great Movie Ride, which closed last summer (but not before we paid tribute to it). The two suspects being floated on social media are Ripley from the Alien scene and Jane from the Tarzan the Ape Man scene in that ride.
Rest In Peace WDW Pirates poster pic.twitter.com/434r9zTpTV

— Showcase of Wishes (@ShowcaseWishes) March 19, 2018
Whatever the case, there's really no way to make changes to a Disney ride without leaving some fans disgruntled. The ride is now more politically correct in terms of its treatment of women but some are saying the decision to put a gun in Redd's hand was ill-timed given recent events in Florida. There's also some chatter out there goofing on how the Mouse House apparently still feels it's okay to encourage alcoholism and pillaging.
You be the judge: is any of this important or is the redhead just the latest sacrifice to be offered on the altar of outrage culture?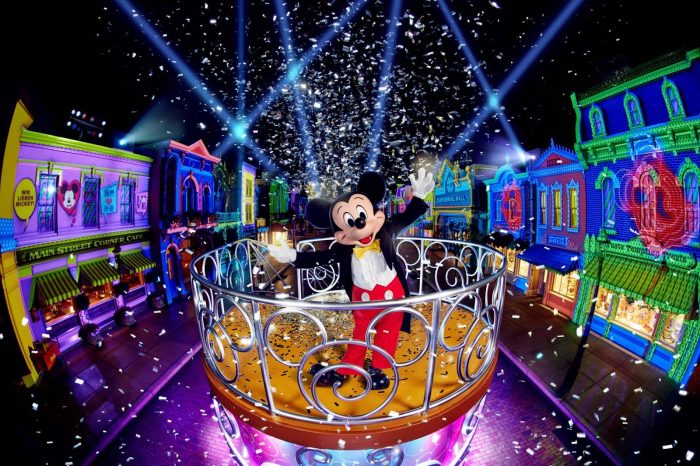 A few last bits:
"We Love Mickey!" is the name of the new projection show that Hong Kong Disneyland has debuted on its Main Street.
The pavilion that once housed Wonders of Life at Epcot looks to be getting a makeover based on a new job opening there for an interior designer.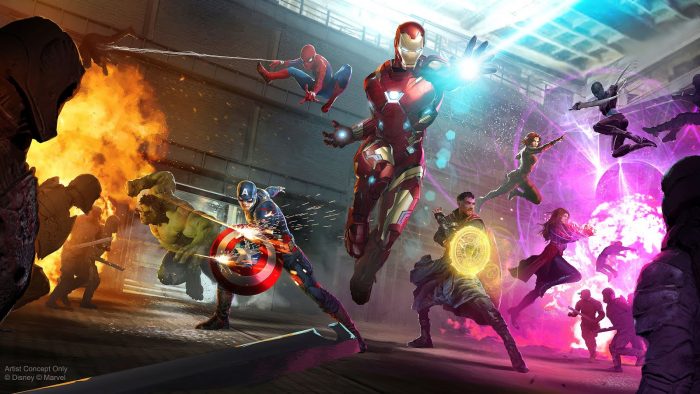 Starting June 10, a new stage show involving indoor drones, video projections, and Thanos will serve as the main event for the Marvel Summer of Superheroes at Disneyland Paris.
If you haven't heard, Disney has its own streaming service on the horizon and now they've done some major corporate restructuring to prepare for it.