'Deadpool 2' Trailer Breakdown: What The F*cksicle Is This?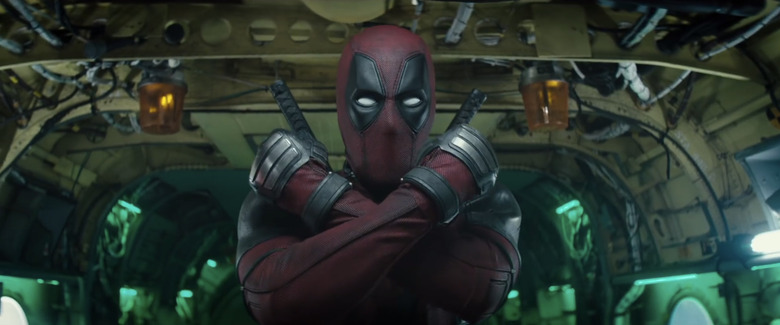 This morning brought a Deadpool 2 trailer that is absolutely packed to the gills with new footage from the sequel starring Ryan Reynolds as the wise-cracking, red-suited mercenary who never knows when to shut up. It's the most we've seen from the Marvel sequel yet, and it includes some interesting character reveals, new details on the plot, and some hints on how the X-Men universe will continue to expand.
Let's dig into the new footage with our Deadpool 2 trailer breakdown.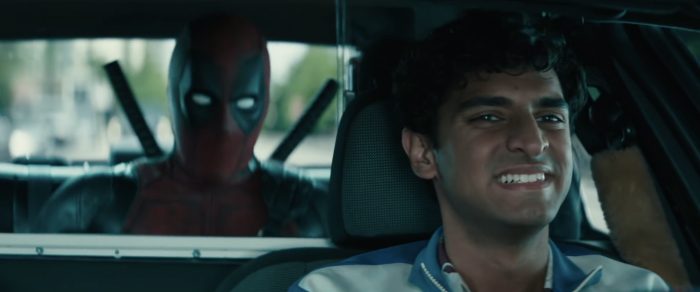 It's great to see Karan Soni back as the taxi driver Dopinder, who accidentally stumbled on the path of Deadpool in the original movie. Originally, he was the driver who just happened to show up to take the Merc where he needed to go, but now it appears that he's his regular driver. This time, he helps Deadpool make a not-so-clean getaway after being chased down an alley by some bad guys. That likely won't be the only action Dopinder sees in this sequel.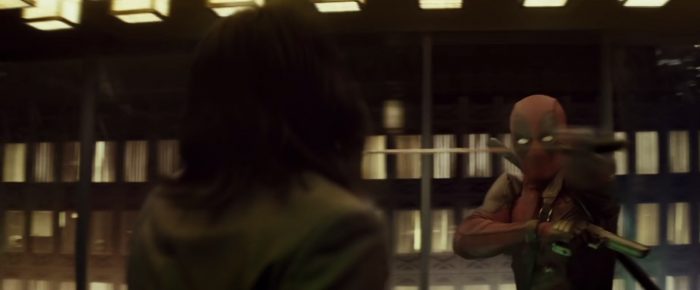 It appears Deadpool is pretty busy dispatching some shady characters in this sequel. Here he slices off the head of what appears to be a Yakuza leader. Why exactly is he going after mobsters like this? Well, they're bad guys, but maybe there's something more.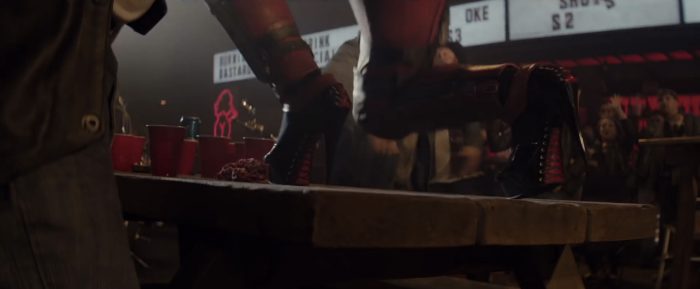 Deadpool's mercenary antics also see him being a little goofy, as he surprises some unsuspecting strip club customers. Even though he's there to kill, he's also looking good while doing it by tossing on some very high heels. Oh, that Deadpool.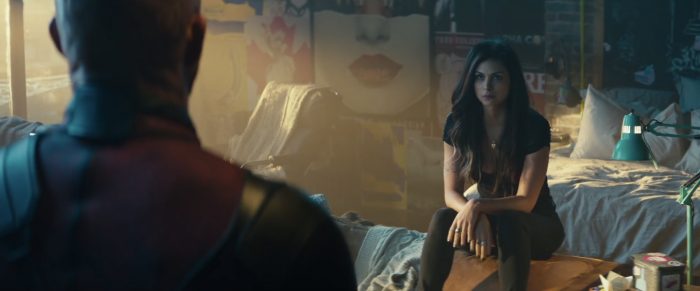 Morena Baccarin is back as Vanessa, who was left in the dark about Wade Wilson's survival and return as Deadpool until the third act of the original movie. Now she's totally on board with his dangerous job, and she appears to have no problem with his testicle face since she says "Kiss me like you miss me, Red." These two are so cute together.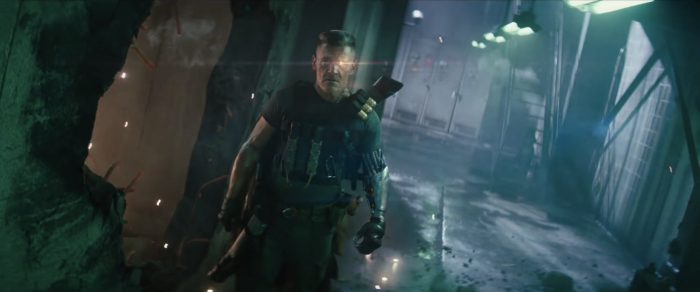 Here's Josh Brolin showing up as Cable. It's that finished effects shot from the previous trailer that introduced the time traveling, cybernatically enhanced character. This time, his arm is completed with visual effects and his left eye is shining brightly. He's busted through a wall, and while it's not clear where he is, he's likely in what appears to be a mutant prison, as seen later in the trailer.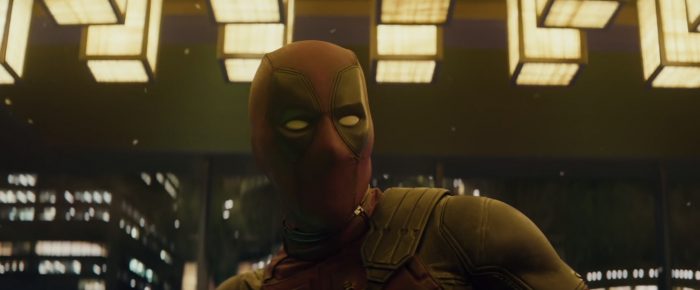 "What in the fucksicle is this?" is the perfect response for Deadpool to have for a character like this to arrive on his radar.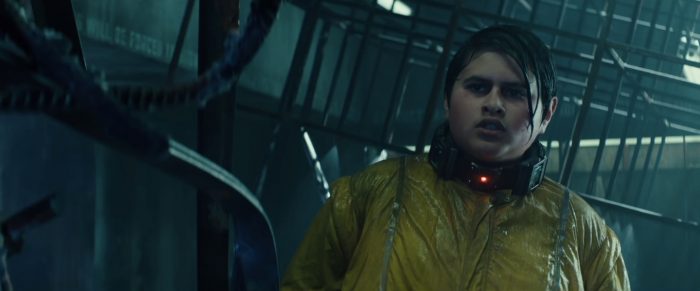 We learn in this trailer that Cable is coming for "the kid." That kid is none other than Hunt for the Wilderpeople star Julian Dennison. He's wearing a yellow body suit and some kind of collar, and the setting looks like some kind of mutant prison. Those collars look a lot like the same ones worn by mutants forced to be slaves on the nation of Genosha. Could we be heading to the Marvel Comics location in Deadpool 2? More importantly, what does Cable want with the kid?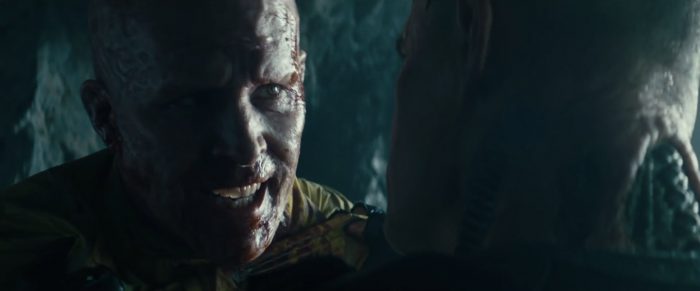 Interestingly enough, Wade Wilson is also wearing one of these yellow suits. Does he get captured and imprisoned by whoever is running this mutant prison? He also seems surprised to learn that Cable is after the kid. Maybe he thought Cable was coming after him for some reason?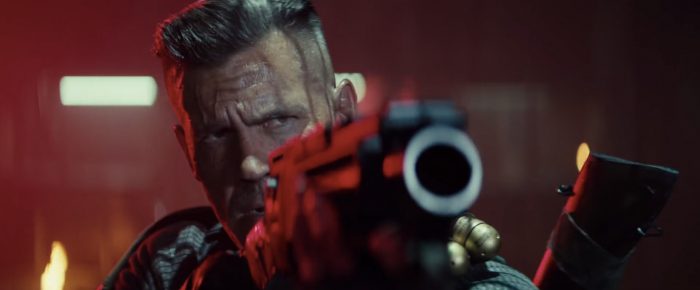 Whatever reason Cable wants this kid, he's going to stop at nothing to get him. He tells Wade, "Move or die." And of course, Wade isn't getting out of his way, which is bad news for the wise guy...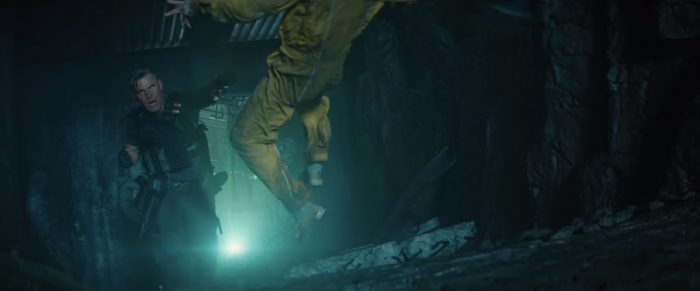 Cable takes a hefty swing at Wade and completely knocks him off his feet. Deadpool might be used to kicking ass since he's essentially invincible and strong as hell, but it's clear that Cable is going to be quite an adversary for him to face.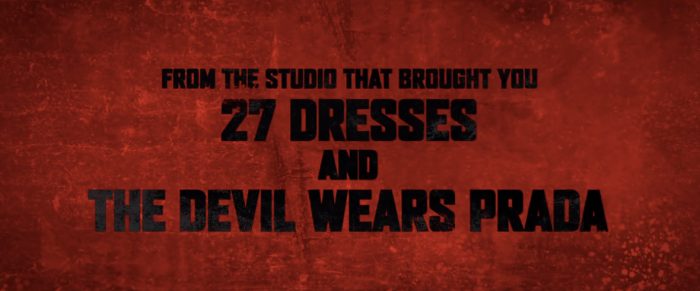 I love that the marketing continues to be in on the humor within the movie. Rather than touting all the other X-Men movies and similar action hits that 20th Century Fox has released before, the bumper touts two of their romantic comedies instead, movies that are likely outside of the area of interest of most Deadpool fans.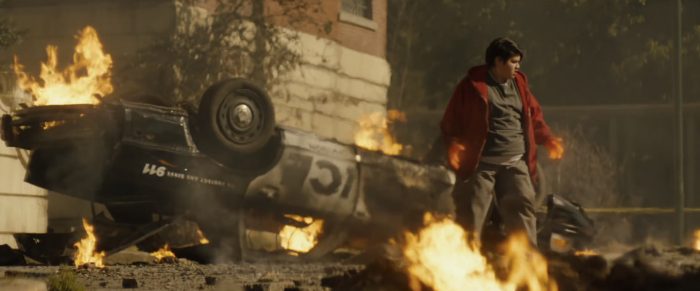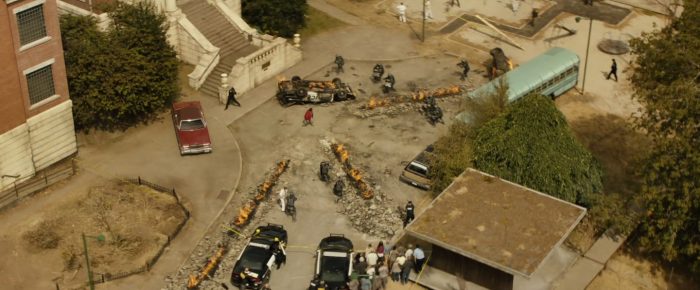 And now we see why Cable might be after this kid. That's Julian Dennison standing with fire around him...fire that appears to have come from his hands. The second shot is an overhead of the same moment, just from earlier in the trailer. It's tough to know for sure what character from Marvel Comics he might be playing, but we speculate on the possibilities over here. But whoever he is, he must pose a threat to the future, and that's why Cable wants him.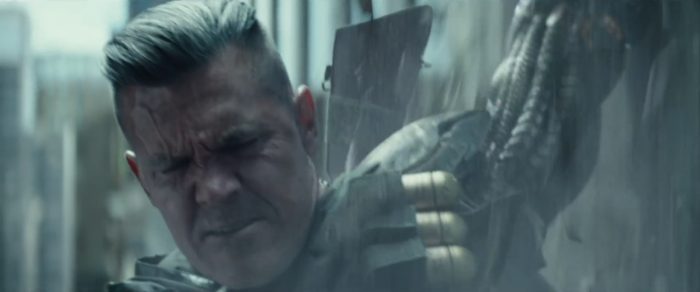 It's clear that Cable is going to be a force to be reckoned with in this movie. Here he's seen scaling down the side of a building using his metal arm to slow him down, creating a mess for whoever has to clear it up. The visual effects for that arm look pretty great – they're definitely better than Superman's hairless lip in Justice League.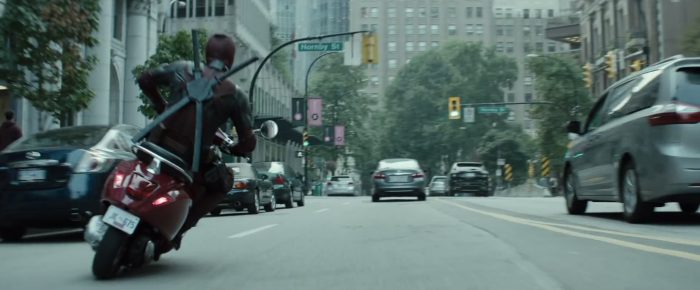 Meanwhile, Deadpool is cruising around on a little scooter like a resourceful little superhero. We're just glad he got one to match the red on his suit, because he's probably going to bleed all over that thing eventually.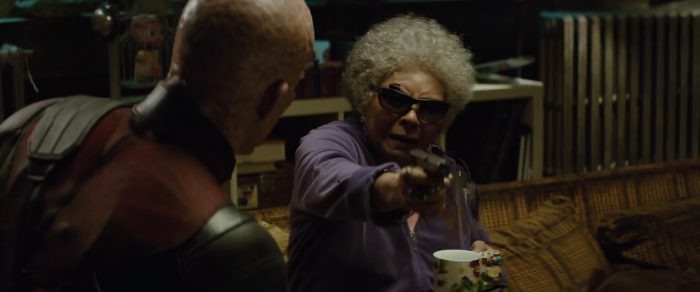 Leslie Uggams has returned as Blind Al, the smart ass, feisty rooomate of Wade Wilson, and it looks like she's still packing heat in this one. The banter she has with Wade brought some of the funniest parts of Deadpool, so we can't wait to see them back together again.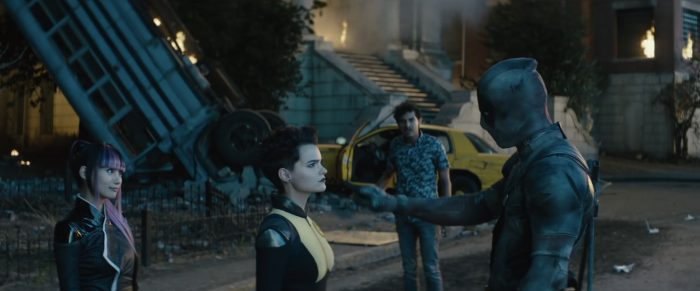 Uhhhh, is that Deadpool wearing his gray and black X-Force suit from the comics? Honestly, it's hard to tell, because it looks like there's been a big explosion in the area, likely caused by Negasonic Teenage Warhead (Brianna Hildebrand), and his suit might just be covered in dust and soot. We could easily see the movie making a joke about this suit just as a wink to fans, but maybe he actually changes his suit up for X-Force.
Also, who is that character on the left? At first glance, it looks it could be Blink, but we'll find out why that's likely not the case in a little bit.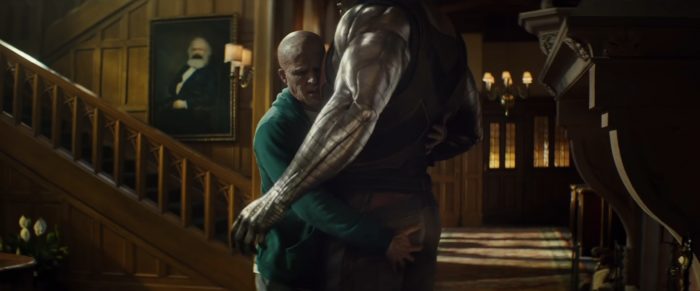 This moment made it into the international cut of the previous Deadpool 2 trailer, but it was the only difference from the domestic version. Wade looks pretty comfortable wearing a hoodie around the X-Men mansion, and he gives Colossus a big 'ol hug and a nice butt squeeze.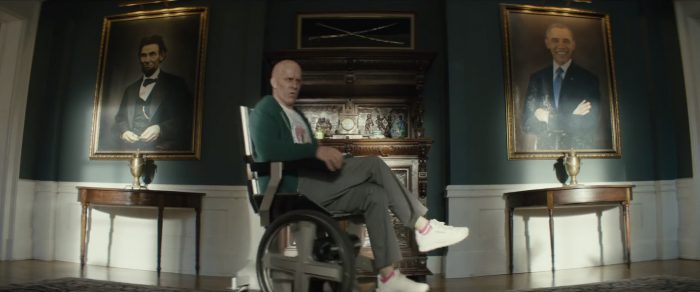 What exactly is Wade Wilson doing in the X-Men mansion? Does he take up residence there for a bit? Whatever he's doing there, he found Professor X's wheelchair and he's messing around in it. He's probably going to break something expensive.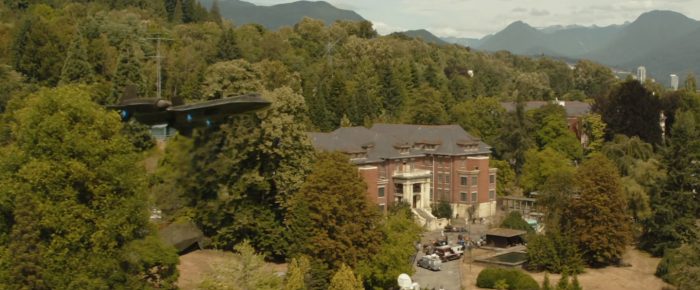 Where is this shot? We're not sure what the location is, but if you look at the front of the building where the staircase is, that appears to be the same location where Deadpool is standing in his gray and black (or dirty) suit along with Negasonic Teenage Warhead. Clearly the X-Men's jet brings her to this scene, but we're not entirely sure why.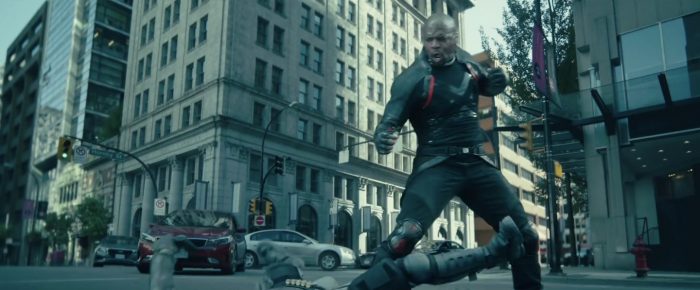 Here's the first of some new mutants who are making their debut on the big screen. That's Terry Crews, who was spotted for the first time in the previous Deadpool 2 trailer. We had a tough time figuring out who he is is playing, but thankfully, a later shot in this succession of cuts sneakily reveals that this is the mutant Bedlam.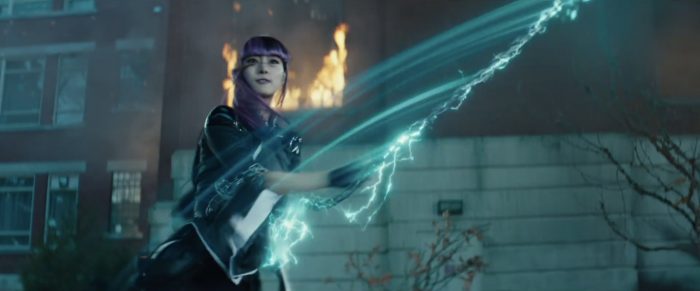 Like we said, this doesn't look like Blink, especially since it's a different actress (Shioli Kutsuna) showing off different mutant powers. Here, she's whipping around an electrified whip (or maybe chain), which has fans thinking that this might be the character Surge, and that makes sense to us.
Another new character gets introduced here, but only seen briefly. This is a headshot of Rob Delaney as a character named Peter. Deadpool is looking for X-Force team members, and it looks like he's a possibility. But if you look at the other photo that he swapped out while looking through the file, you'll see that it says Bedlam under it, and that just so happens to be a photo of Terry Crews.
But who is Peter? Our best guess is that it's Peter Wisdom. He might be British in the comics, which Delaney isn't, but maybe he'll put on an accent for the role. After all, Peter Wisdom has ties to Genosha, which could be where the aforementioned mutant prison is located. He's a leader and mentor to X-Force, so his presence would make sense. Then again, he could be someone else entirely.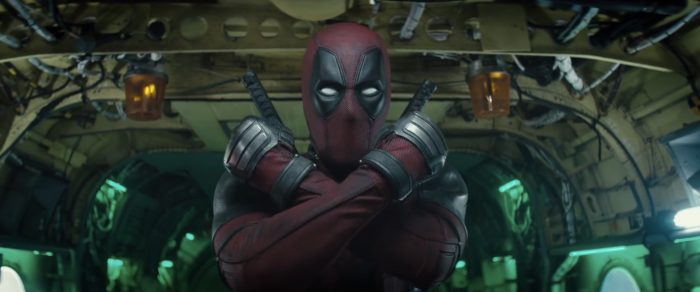 Here's Deadpool naming his new team of mutants as the X-Force, complete with a little arm salute. Some think that this is a nod to Black Panther, but he's just forming an X with his arms, not doing the Wakanda salute.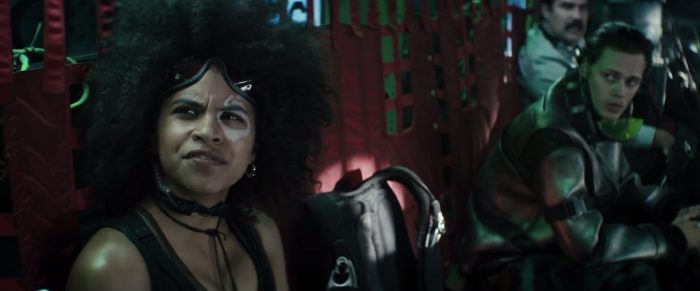 Zazie Beetz as Domino looks a little skeptical about the name, but we're more interested in IT star Bill Skarsgard in the background without clown make-up. He's playing one of the other X-Force teammates, but we're not sure who yet. Also, if you look behind him, that appears to be Rob Delaney with a mustache. He may not have had a mustache in his headshot, but he certainly did when he was on set for Deadpool 2 in August of last year.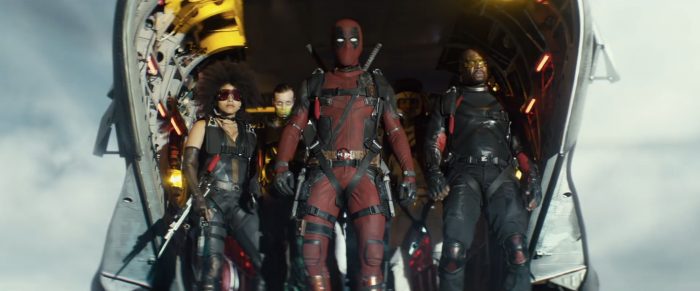 X-Force is together in a helicopter in a shot from the previous trailer, but this time we hold on the moment a bit longer before the Merc jumps out the back and skydives down to...somewhere.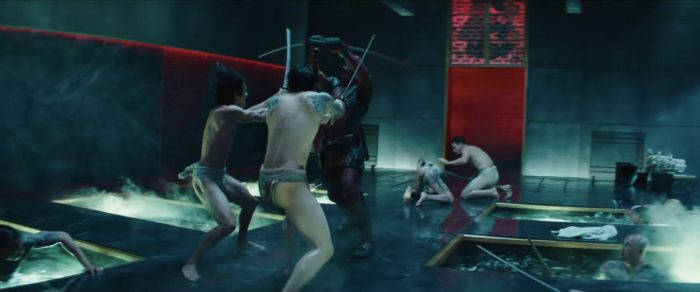 More action is showcased with Deadpool taking on more Yakuza in their steamy hot tub sanctuary. They've all got swords of their own, so this should make for a fun action sequence.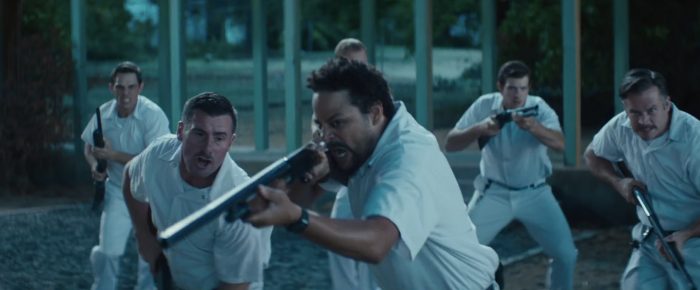 Here are a bunch of shotgun-armed security guards. We're not sure what they're guarding or why they're so heavily armed, but Deadpool slams one of them in the face with a brick. Could they be working at that location we saw the X-Men jet arriving at?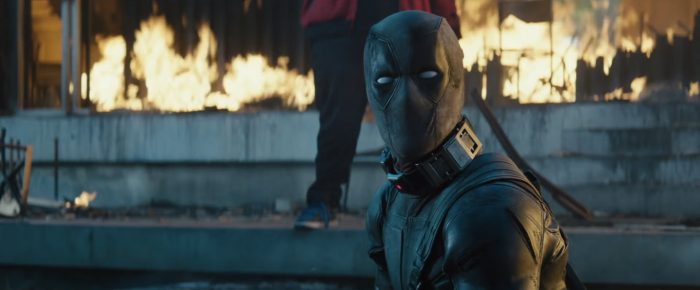 What exactly is going on here? Deadpool's suit again looks like his black and gray suit, but this shot also makes it look like it could be his usual suit, just dirty from an explosion. After all, there's fire and what appears to be Julian Dennison standing in the background. For some reason, Deadpool is also wearing one of this restricting metal collars too. Maybe this is where Deadpool and the kid get captured.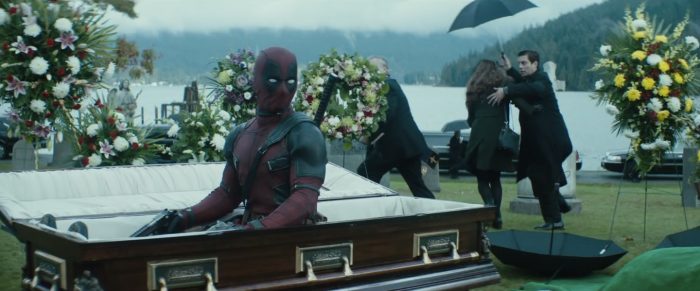 Deadpool apparently has no problem interrupting a funeral. Is this a gag where he's breaking out of his own casket, or is he surprising some unsuspecting bad guys with a hail of gunfire? Either one would be right in Deadpool's prank wheelhouse.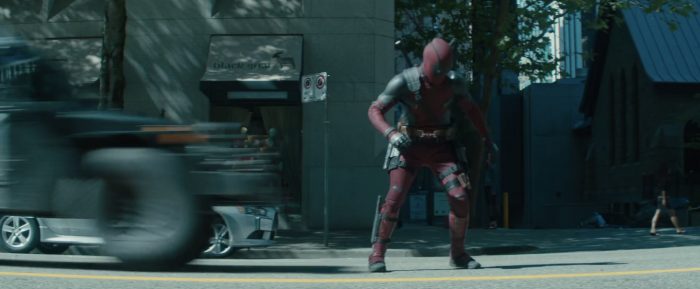 Deadpool is about to get hit by a car like some kind of cartoon character, but since he's nearly invincible, we're sure he'll be fine.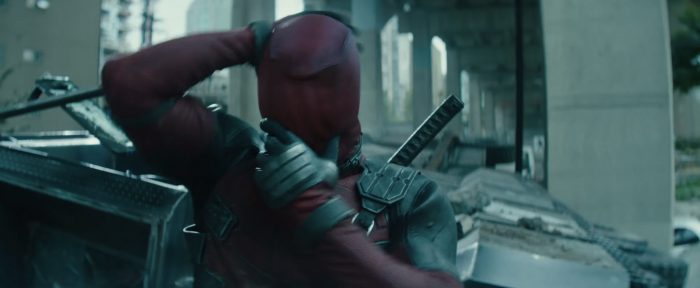 See? Just like we said. His head may have gotten turned around, but just a quick twist and he's back in business.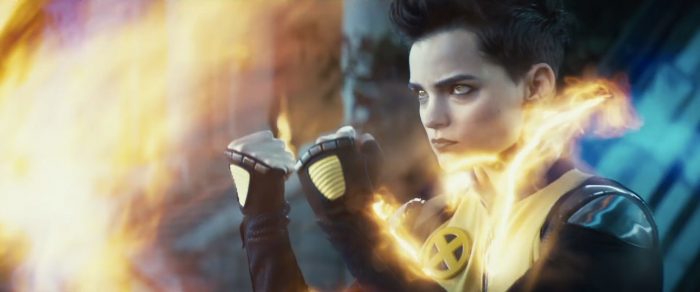 Negasonic Teenage Warhead is showing off her powers again, and this appears to be the same location we saw before. We're not exactly sure why she has to use her powers here, but there must be some kind of unseen threat.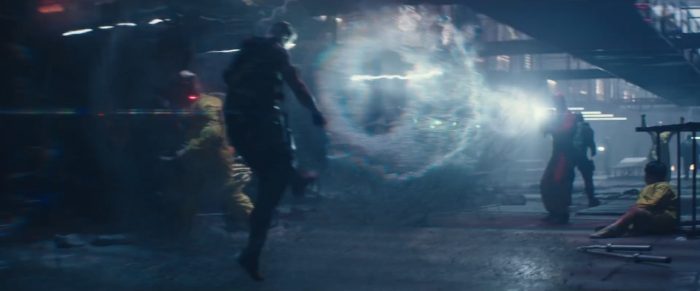 Meanwhile, in the mutant prison, some kind of sonic weapon blasts Cable off his feet while prisoners run around him. That appears to be Julian Dennison sitting on the floor in the middle of the chaos on the right.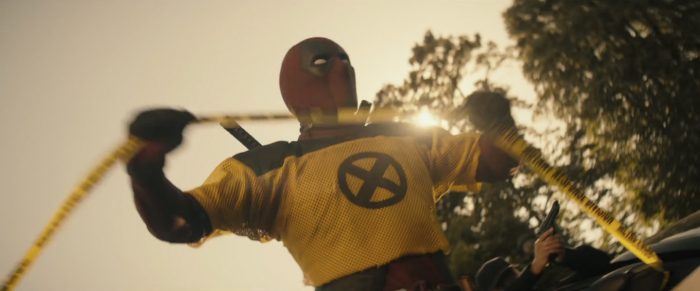 Deadpool is getting all jacked to head into action. He busts through a police tape line wearing an X-Men jersey. Perhaps this is how he meets Julian Dennison's character: by helping the cops who have him surrounded in that earlier overhead shot.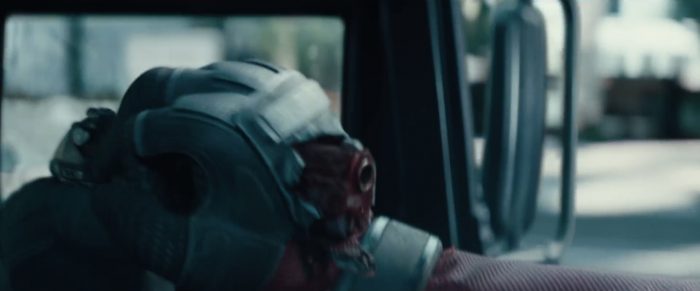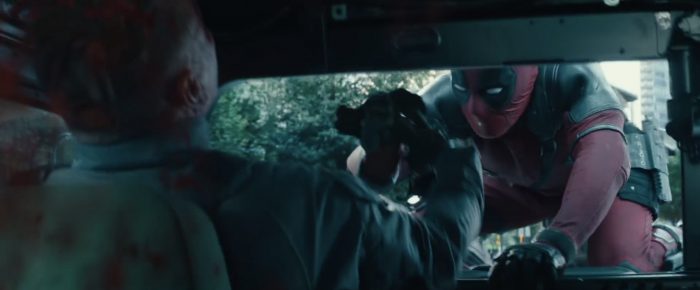 Just because this movie is goofy doesn't mean it's not also insanely violent. In this trailer, Deadpool has already chopped off someone's head, but this sequence where he pushes a gun through his bullet wound and spins it around to shoot a bad guy is pretty damn brutal.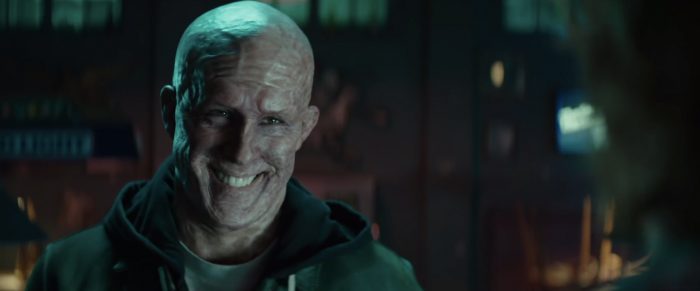 It's funny enough to have Wade and Weasel (T.J. Miller) quip that they're not even going to need a Deadpool 3 because they killed it in Deadpool 2. Funnily enough, with all the controversy surrounding T.J. Miller, we wouldn't be surprised if there wasn't a Deadpool 3 for the actor since many would like to see him replaced by Christopher Plummer, just like Kevin Spacey in All the Money in the World. That would be a pretty hilarious meta joke, but I'm not sure it'll happen.
***
That's all for our Deadpool 2 trailer breakdown. This is the most information we've gotten about the movie yet, but there are still plenty of questions left unanswered, and only the most basic plot points have been hinted at. Will we find out more before the movie arrives on May 18, 2018? Stay tuned.