'Men In Black' Reboot Reteams 'Thor: Ragnarok' Warrior Tessa Thompson With Chris Hemsworth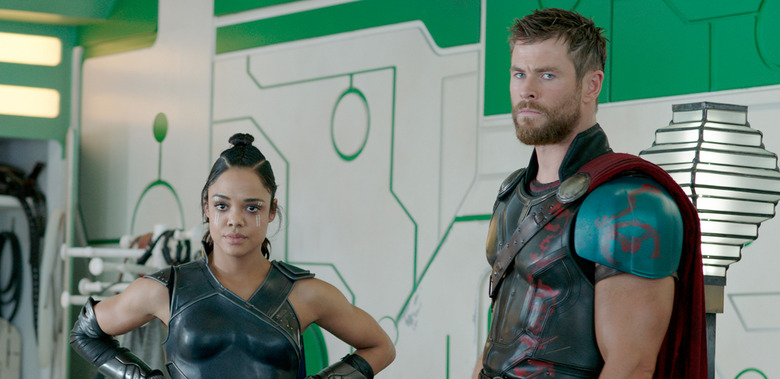 After teaming up to take down Hela as Thor and Valkyrie in last fall's Thor: Ragnarok, superhero stars Chris Hemsworth and Tessa Thompson will reunite to save the Earth from the scum of the universe.
The Men in Black reboot in the works at Sony Pictures already had Thor franchise star Chris Hemsworth on board to lead the new installment of the sci-fi comic book franchise, and now Tessa Thompson (Creed) has been recruited to star alongside him.
The Hollywood Reporter has the exciting casting news of Tessa Thompson joining the Men in Black reboot, thankfully giving an actress one of the lead roles despite the male-centric moniker of the secret organization. Considering the chemistry that Thompson and Hemsworth had in Thor: Ragnarok, in both comedy and action, teaming these two up again sounds like a fantastic prospect. That's especially true since there's a chance that it will be a little while yet before we see Thor and Valkyrie on the screen together again after Avengers: Infinity War.
Thompson has quickly turned into quite the movie star after breaking through in the indie comedy Dear White People. Since then, she's starred in the historical drama Selma, the boxing legacy-quel Creed, and of course Thor: Ragnarok. Right now, she can be seen in the sci-fi drama Annihilation, and we'll also see her later this year in the acclaimed Sundance comedy Sorry to Bother You and Creed II, not to mention on HBO in the second season of Westworld.
What We Know About the Men in Black Reboot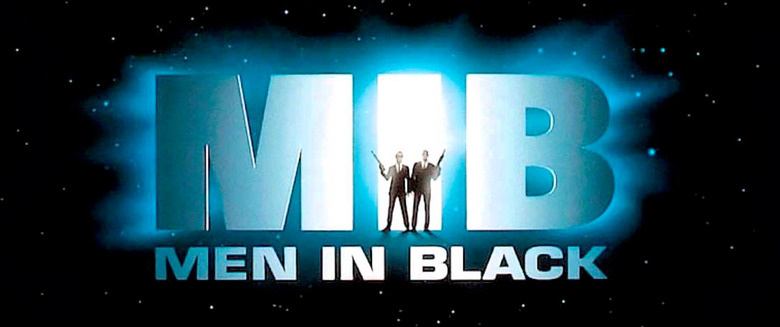 Details are scarce on the Men in Black reboot for now, but unlike the original trilogy of films starring Will Smith and Tommy Lee Jones as two agents tasked with keeping order among extra-terrestrials and Earthlings, the new series is being seen as an ensemble piece instead of a sci-fi buddy cop comedy.
The hope is that this new franchise will be more global in scope, likely incorporating the idea of multiple branches of the MiB instead of just an office in New York City. After all, it was quite the coincidence that nearly all alien threats ended up having something to do with the Big Apple when there's a whole planet for aliens to mess with.
The Fate of the Furious director F. Gary Gray will be at the helm of the film with a script coming from Iron Man scribes Matt Holloway and Art Marcum. Steven Spielberg is also executive producing again, with Walter F. Parkes and Laurie MacDonald producing.
The new Men in Black is currently slated to hit theaters on June 14, 2019. Stay tuned for more.