'Won't You Be My Neighbor' Trailer: This Mr. Rogers Documentary Will Make You Cry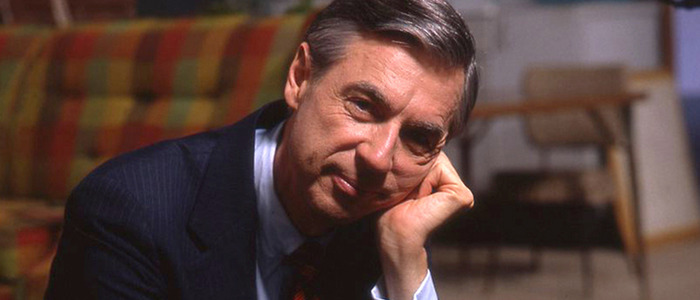 Based on this trailer alone, it's probably a sure-thing that the Mr. Rogers documentary Won't You Be My Neighbor? is going to make you cry. You may not break down into uncontrollably, wracking sobs, but there's a pretty good chance you'll be silently weeping in the theater by the time the credits roll. Watch the Won't You Be My Neighbor trailer below, and get the tissues ready.
Fred Rogers, the creator and star of Mr. Rogers' Neighborhood, was one of those rare forces of good that seem to be in short supply these days. His  TV show, which ran from 1968 to 2001, delighted and educated people of all ages, and brought a seemingly simple but very important message to the masses. That message: for crying out loud, try to be nice. The new documentary Won't You Be My Neighbor? chronicles Rogers' life and career. Watch the trailer below, and don't be surprised if you find yourself tearing-up ever-so-slightly.
Won't You Be My Neighbor Trailer
/Film's Ethan Anderton saw Won't You Be My Neighbor? at Sundance, and had nothing but kind words to say about it:
"Won't You Be My Neighbor? is easily one of the most touching, tearful documentaries I've ever seen. As the credits rolled here at Sundance, sniffles could be heard as many audience members wiped tears from their eyes and cheeks, yours truly included. This documentary pulled at my heartstrings in all the right ways and makes me long for the days when we had someone like Fred Rogers to make the world a little less scary for children and adults. We may never get a gift like Fred Rogers again."
Between Won't You Be My Neighbor? and the upcoming feature film You Are My Friend, starring Tom Hanks as Fred Rogers, there's an abundance of Mr. Rogers material on the horizon. This is a good thing, because heaven knows we could all use more reminders that occasionally, nice people pop up in the world and devote their lives to doing good.
Won't You Be My Neighbor? opens in select theaters on June 8th, 2018.
From Academy Award®-winning filmmaker Morgan Neville (20 Feet from Stardom), Won't You Be My Neighbor? takes an intimate look at America's favorite neighbor: Mister Fred Rogers. A portrait of a man whom we all think we know, this emotional and moving film takes us beyond the zip-up cardigans and the land of make-believe, and into the heart of a creative genius who inspired generations of children with compassion and limitless imagination.